Dress Up for Digits Day!
Dress Up for Digits Day!
5 June 2019 (by ballycastle)
Celebrating Maths Week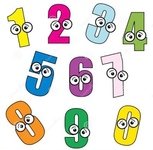 What? - Dress Up for Digits Day.
When? - Friday 7th June 2019.
Why? - To help celebrate BIPS Maths Week.
What? - Pupils should come to school wearing as many items of clothes with numbers on them, as possible. For example; on t-shirts, hats, shorts, tracksuit bottoms etc. Or they could come to school as someone who works with numbers. For example, an accountant. Or they could design and create their very own costume around the theme of numbers.
Extra information- There is no charge for this event and anyone who does not wish to dress up, should come to school in uniform as normal.