A Welcome from Mrs McGuigan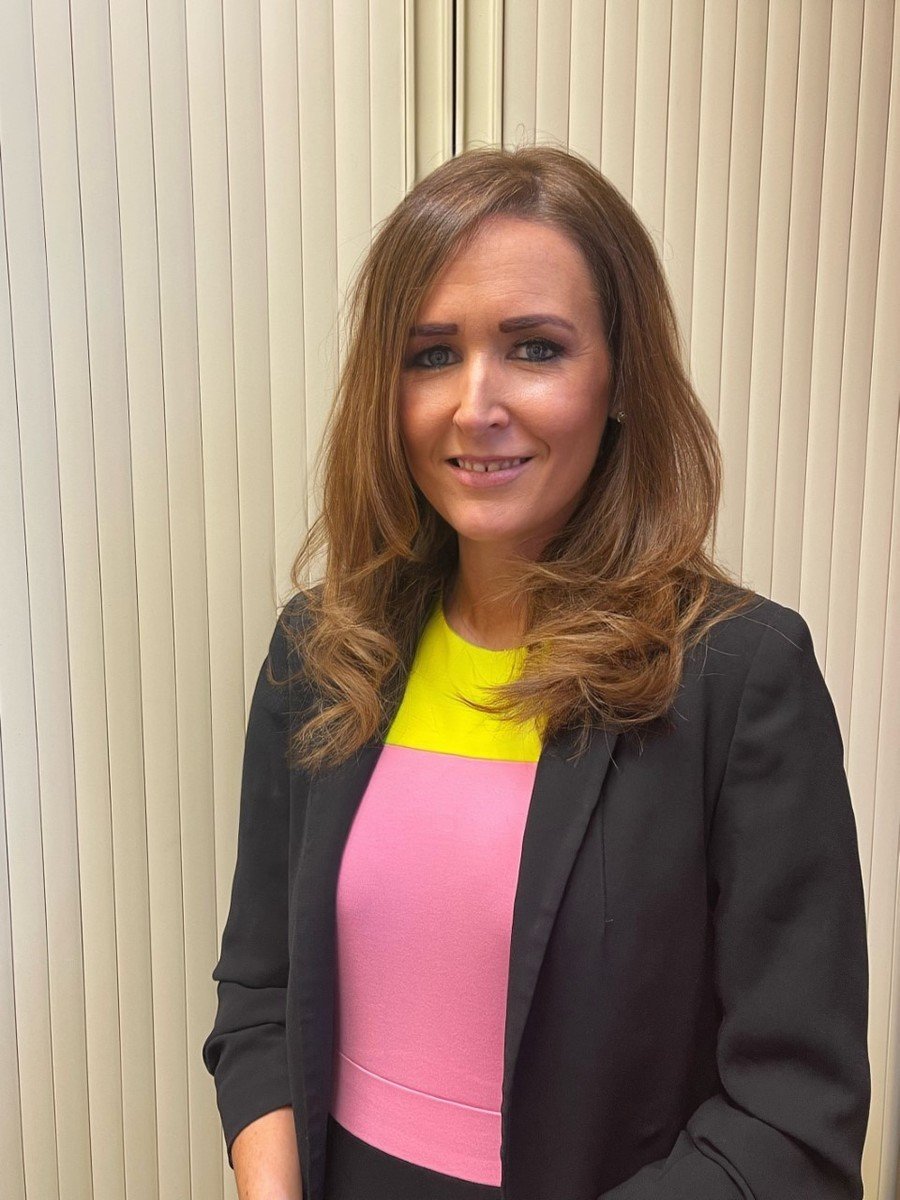 It is an absolute honour and a pleasure to welcome you to Ballycastle Integrated Primary School.
We believe that children learn best when they feel happy and safe, therefore developing high self-esteem is essential. Parents, pupils and staff all play an important part in our school and as a result feel valued and know that their ideas and opinions matter.
We have a child centred approach to education – taking account of all our pupils, needs and abilities, ensuring that they experience success and grow in confidence.
Our school officially became a Controlled Integrated School on 1st September 2007. As an integrated school, pupil intake and staff composition reflects the religious make up of the local community. The Board of Governors consists of 14 members and reflects the religious balance with in the school.
Our modern Nursery Unit provides 26 full time funded places in a purpose built suite - we always welcome visitors outside of school hours to look at our facilities and have a tour by the Principal.
Why choose an Integrated Primary School and what makes our school different?
As an integrated school we educate children from both Protestant and Catholic traditions, as well as those of other faiths and none, in an inclusive, welcoming and aspiring environment. We differ from other schools in Northern Ireland by ensuring that children from diverse backgrounds are educated together every day in the same classrooms.
The 4 core principles of Integrated Education represent the cornerstones of our integrated ethos. We are fully committed to these principles and work hard to ensure that every child in our school has the opportunity to live, learn and grow together in order to help make societal changes in our divided society.
1. EQUALITY
Through our Admissions Criteria we aim to enroll approximately equal numbers of Catholic and Protestant children, as well as children from other religious and cultural backgrounds.
We aim to have a religiously balanced school population (pupils, staff and Governors) which respects different cultures and ethnic backgrounds. Staff attend regular training/workshops to further enhance and develop the promotion of the integrated learning experience for every pupil.
We provide a fully child-centred education which meets the needs of individuals and supports their holistic development .
2. FAITH & VALUES
Our integrated ethos underpins all aspects of our school. It aspires to create an environment where those of all faiths and none are respected, acknowledged and accepted as valued members of the school community. Pupils and staff feel secure in demonstrating aspects of their identity regardless of social or cultural background, ability, race, gender or sexual orientation and we explore difference and diversity through many initiatives-
Our shared sports programme includes Gaelic, soccer, cricket, cross country, netball and rugby as well as Irish dancing lessons.

We attend assemblies to celebrate Remembrance and St Patrick's Day. We deal sensitively with issues regarding local and global events, including days which are recognised as being more significant to any one group within the school community or which may be considered contentious.

We deliver class assemblies which explore diverse themes

We learn about different world religions

We learn about the ideas, beliefs and practices of the major world religions

We visit significant places of worship for a range of faiths and beliefs

Our school facilitates specific provision for Catholic pupils whose parents wish them to undergo sacramental preparation.

We encourage religious and community leaders to visit and participate in school activities
3. PARENTAL INVOLVEMENT
The support and commitment of parents is a fundamental element of Integrated Education and we endeavour to encourage parents to be fully involved in the life of our school. Our open door policy and rigorous communication with parents enables an effective partnership that benefits the whole school community. Some initiatives have included
PTA events e.g. Christmas Fayre, Summer Fete, discos etc.

After school clubs

Gardening Club

Focus groups for curriculum subjects and exploring new policies

Parent Workshops
4.SOCIAL RESPONSIBILITY
Our integrated school delivers the curriculum on an all-ability and inclusive basis to all of its pupils. It respects the uniqueness of every pupil and acknowledges his/her entitlement to personal, social, intellectual and spiritual development in the attainment of individual potential. We actively engage with organisations within the local, national and global community and work to appreciate the interdependence between society and the natural environment it inhabits. Some initiatives have included-
Shared Education Programme with St. Patrick's and St. Brigid's Primary School, Ballycastle

Eco School Project

Mental Health and Wellbeing First Aiders

NSPCC Project

PDMU activities

Teacher Professional Learning links with teachers from St Patrick's and St Brigid's Primary School, Ballycastle

Sporting events

Gardening Club
We strongly believe that it is within the integrated sector that we can provide our children with the educational experience to empower them to make positive changes within our shared society which remains divided. The sector continues to grow and flourish, helping to make a difference for our future generations.
We hope you and your child can be part of our vision.
With the warmest of wishes,
Mrs J McGuigan
Principal

#ProudtobeBIPS