Welcome to our Eco Schools page!
Elections were held at the beginning of the Autumn Term and we have our new Eco Councillors! They are: Rona P4, Riley P4, Cara P5, Jack P5, Sarah P6, Jason P6, Alex P7 and Eva P7. Mrs Adams and Daniel are also part of the Eco Council and we are all looking forward to planning and contributing to our Eco School projects.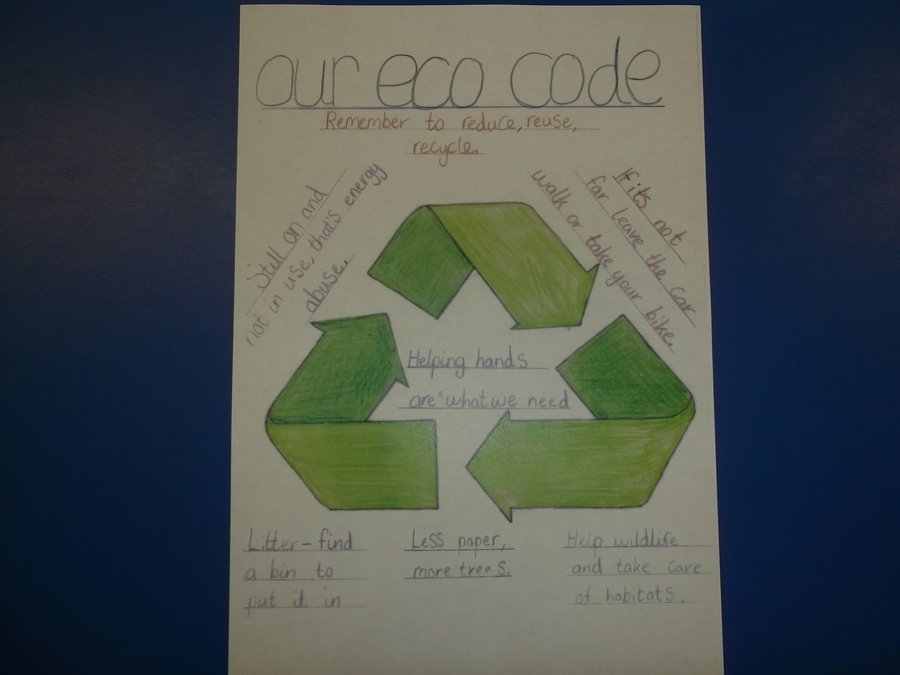 Our school assembly on 'Marine Life and Plastics'
As an Eco School and a seaside school we feel that it is very important to try our very best to take action on reducing the amount of single use plastic that is thrown away and ends up in our oceans. Did you know that it is estimated that each year at least 8 million tonnes of plastics leak into our oceans? This is the same as dumping one full bin lorry into the ocean every minute! This plastic often kills sea life and these facts have really shocked us and we want to take action! Therefore we have pledged to become a refill school and help reduce single use plastic water bottles. Northern Ireland Water are helping us and have given each pupil a water bottle that can be washed and refilled every day. We have also stopped using plastic straws and other single use plastics. As always we continue with the 3 R's - Reduce, Reuse and Recycle!
We have been awarded with a Green Flag!!!!
We are super excited to announce that Eco Schools NI have awarded us with a Green Flag for all of the hard work and activities that we have been doing to make our school an Eco School. This is the highest award which is given to schools and we are so proud of ourselves and everyone in the school for helping to achieve this!
Our Newland and School grounds.
We just love getting out into our Newland and seeing how it changes throughout the different seasons and what different wildlife it has attracted. We keep a close eye on our pond and take note of the different pond life in it throughout the year. We love to look after our school grounds and keep a good eye on the weeds! The children in P2 learned all about nocturnal animals from Daniel and after watching video clips from a night time camera, they discovered what animals come to visit our Newland at night!