Welcome to our Eco Schools page!
Our Eco Councillors are: Coen P4, Ceara P4, Oscar P5, Jessica P5, Aimee P6, Eva P6, Alex P6, Niamh P7 and Zara P7. Mrs Adams and Daniel are also part of the Eco Council and we are all looking forward to planning and contributing to our Eco School projects.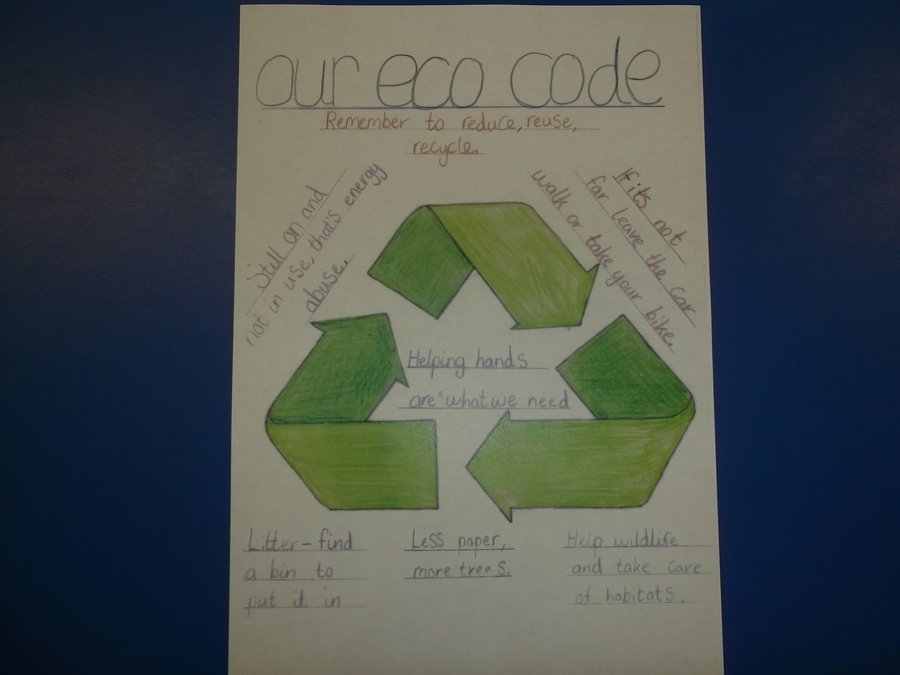 We have been awarded with a Green Flag!!!!
We are super excited to announce that Eco Schools NI have awarded us with a Green Flag for all of the hard work and activities that we have been doing to make our school an Eco School. This is the highest award which is given to schools and we are so proud of ourselves and everyone in the school for helping to achieve this!
Biodiversity Surveying
Daniel and our eco councillors carried out a school grounds survey observing, researching and taking note of the different trees, plants, flowers, birds and minibeasts. The school will then take action to welcome more species to our grounds and take a survey at the end of the third term and compare our findings.
Our Newland and School grounds.
We just love getting out into our Newland and seeing how it changes throughout the different seasons and what different wildlife it has attracted. We keep a close eye on our pond and take note of the different pond life in it throughout the year. We love to look after our school grounds and keep a good eye on the weeds! The children in P2 and P4 learned all about nocturnal animals from Caolon who works for the Causeway Coast and Glens and discovered what animals come to visit our Newland at night!
Parents join us for a tour of our school grounds
The Eco Councillors and the children from the Grow, Make and Mend club invited their parents into school to show them all of the hard work that we have done in and around our school. We are always welcoming and encouraging support and ideas from our parents and this was a perfect opportunity for us to showcase and chat to them about current and future projects.
Eco-Council and School Council meet and greet.
In October the Eco Council and the School Council had our first meeting of the year. We had a meet and greet session with the principal, Mrs Evans. We discussed our expectations and aspirations for the year ahead. We decided on Chairperson and Secretary roles for each council while having some juice and biscuits! It was a real treat!