Treasure Hunt Winners!
Treasure Hunt Winners!
28 June 2021 (by ballycastle)
Congratulations to the winners of the Treasure Hunt.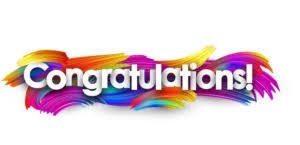 The answer sheets have been scrutinised and scored and the winners are...First Place, £15 Kristel P1, Joint Second Place goes to Alba P3 and Rory P6. Prizes will be awarded tomorrow in school. Well done to the winners and a huge thanks to everyone who took part or made a donation. Look out for the photos later this week.