School Buses
School Buses
21 August 2020 (by ballycastle)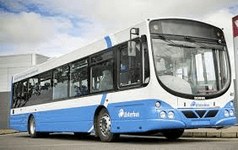 To reduce the spread of Coronavirus in school there will be limited handling of money.
Bus Money – Teachers will no longer give children change from Toast Money to be used for Bus fares. Please send in bus fares separately.
School Buses next week are only available for specific year groups. **No school buses will be calling at our school from 24 – 28 August**
Buses will be in operation from 1st September2020 leaving school at approximately 1.50pm and 2.45pm Mon – Thurs and 1.50pm on a Friday.
There are two bus routes 'The Town & Ballintoy' and 'Moyarget'. Please contact Translink directly to find out the routes these buses take, the location of your nearest bus stop and the approximate time the bus arrives at your nearest bus stop.