Education Restart Programme - discussions underway.
Education Restart Programme - discussions underway.
6 June 2020 (by ballycastle)
You may have seen on the News yesterday that there are discussions taking place about restarting education in Northern Ireland.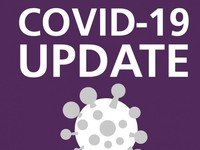 I wanted to reassure you that these plans are at an early stage and no precise date has been set, as yet, for the reopening of schools.
There are many, many things to be considered and whilst individual schools will make some decisions based on their own specific circumstances the overall decision making will take place at Department of Education / Public Health Agency / Education Authority level in conjunction with working groups of School Principals and other education professionals.
As a school staff we are preparing for the learning that will take place when the children return to school. Other preparations will be made when we have definitive guidance from the Department. As soon as we can inform you about how and when our school will re-open, we will do so.
In the meantime, continue to stay safe, stay well and keep social distancing.
Best Wishes Mrs Evans