Welcome to P1! Find out, each term, what we have been getting up to in Literacy, Numeracy and World Around Us.
Autumn Term Numeracy
P1 children are learning all about patterns. They are learning that a pattern occurs when things are placed in a special order. The pupils have been finishing repeated patterns, devising their own patterns and looking for patterns all around them, in and out of the classroom. We even used ourselves to make patterns, by placing ourselves in order using our heights, our gender, our hair colour etc. Primary 1 children have agreed that their favourite way to make a pattern is to paint shapes in different colours. Our classroom display is full of examples of these pieces of work.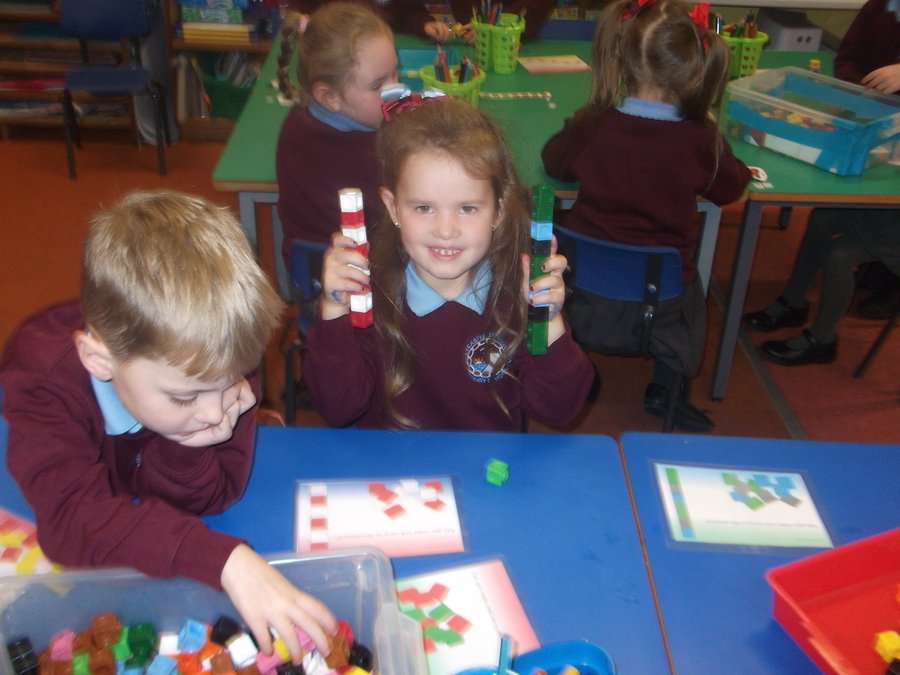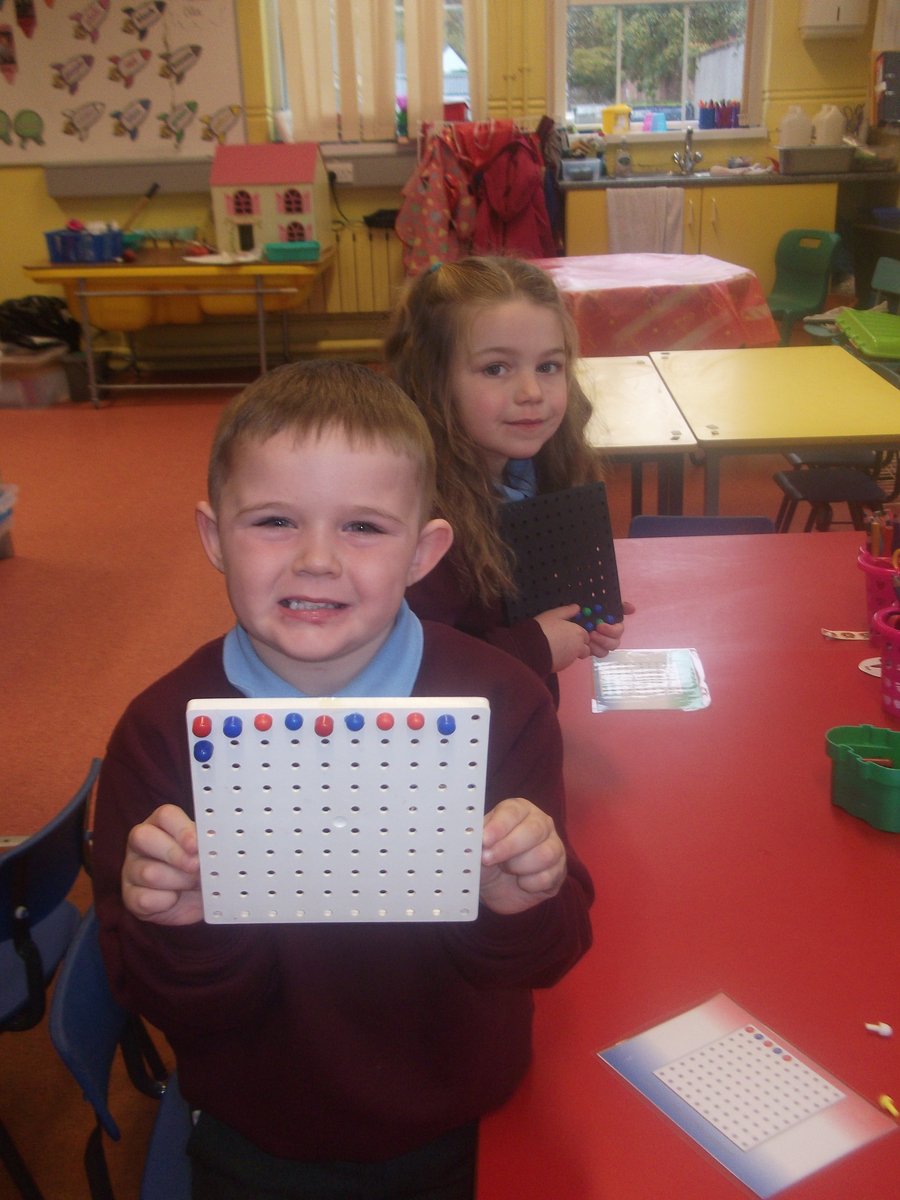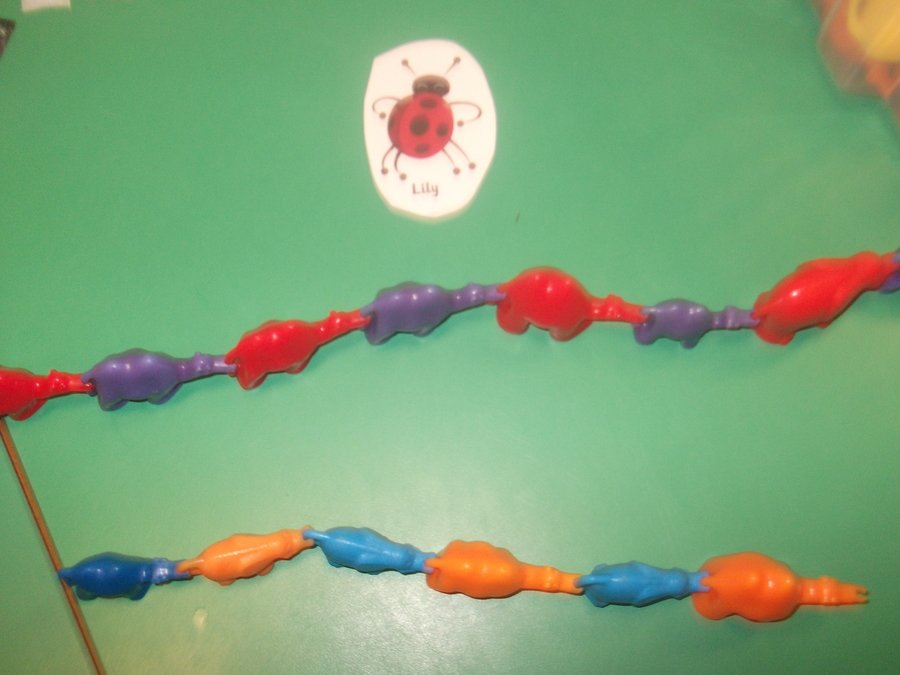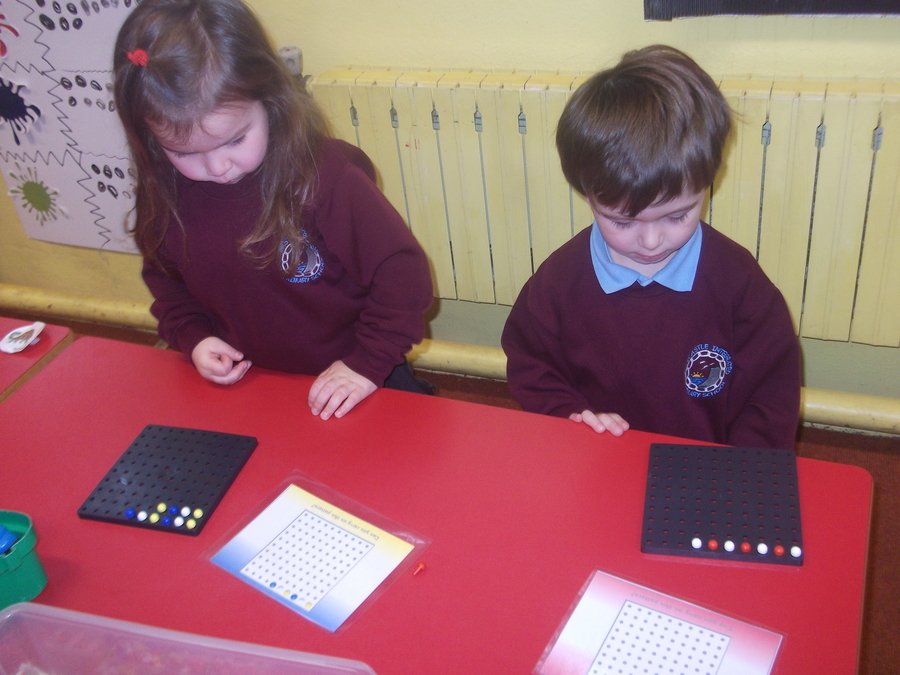 Autumn Term Literacy
P1 children are now well on their way through the Jolly Phonics Programme. They know lots of sounds and can sing a jingle for each of them. We practice the formation of these in paint, sand, play dough and on whiteboards. They are looking forward to extending this learning through an online reading programme next term called 'Reading Eggs' - the excitement is building! Some pupils are now having a go at some small group guided reading sessions. Come and see Bob the Builder's word wall in the classroom to find out all the words that we can read!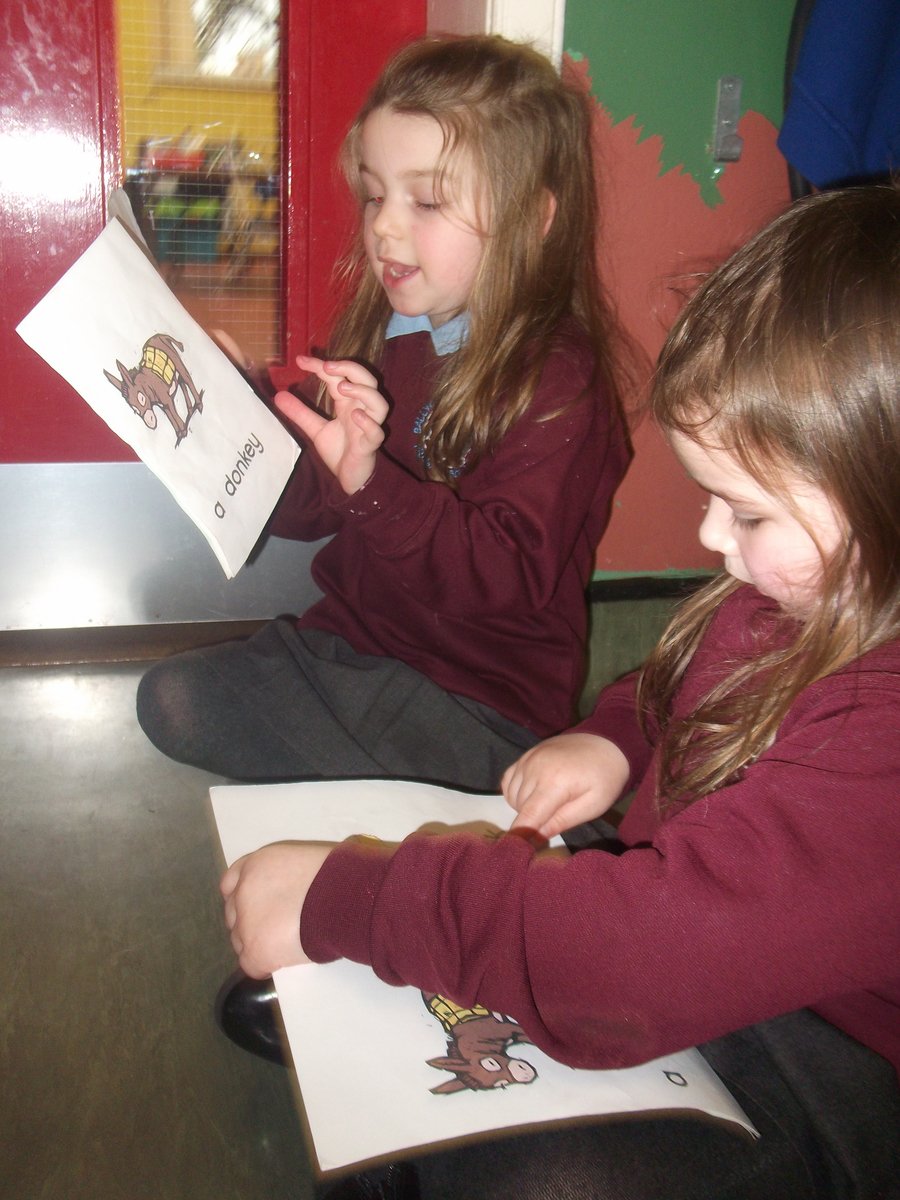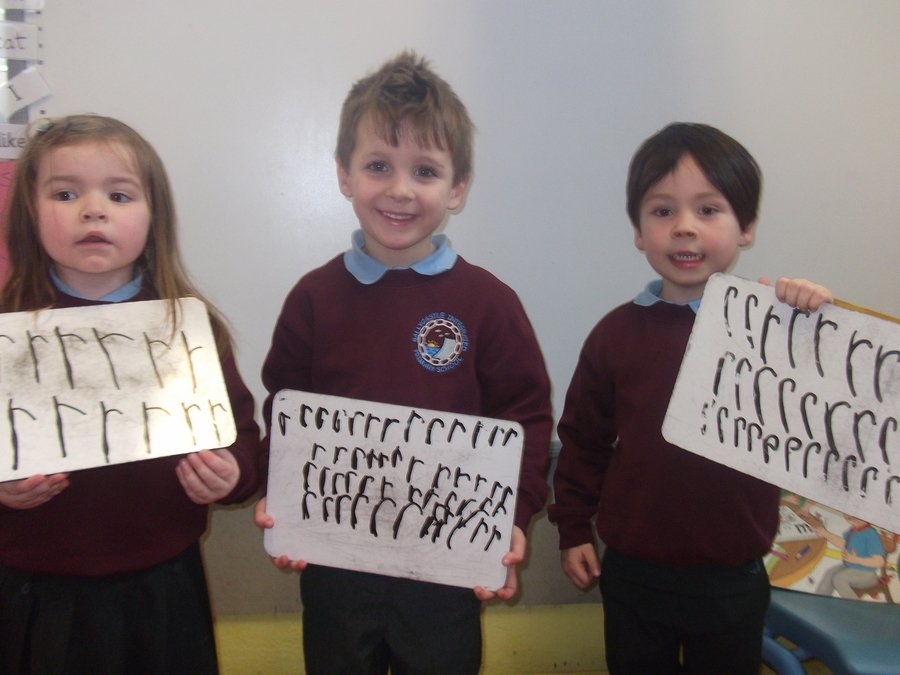 Autumn Term WAU
As part of our World Around Us topic 'All About Me,' P1 pupils have been looking at our bodies; how they work, move, grow and keep healthy. We used this to also make links to our Numeracy and measured long and short objects using our body parts i.e. arms, hands, legs, feet. The pupils have enjoyed measuring classrooms objects using a template of their hands and feet. This has encouraged the use of lots of mathematical language such as long, short, loner, shortest etc. They love to compare sizes and lengths with their peers!