Welcome to our Eco Schools page!
We now have a new Eco-Council! Class elections took place in Term 1 in P4, P5, P6 and P7 and the new Eco Councillors are: Coen P4, Ceara P4, Oscar P5, Jessica P5, Aimee P6, Eva P6, Alex P6, Niamh P7 and Zara P7. Well done everyone! Mrs Adams and Daniel are also part of the Eco Council and we are all looking forward to planning and contributing to our Eco School projects.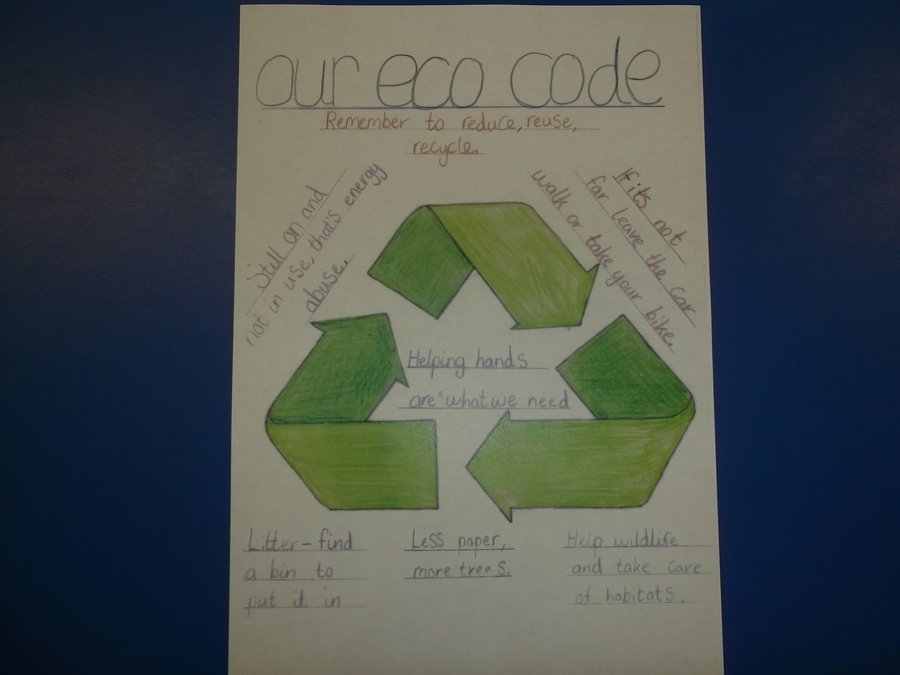 Our Newland and School grounds.
We just love getting out into our Newland and seeing how it changes throughout the different seasons and what different wildlife it has attracted. We keep a close eye on our pond and take note of the different pond life in it throughout the year. We love to look after our school grounds and keep a good eye on the weeds! The children in P2 and P4 learned all about nocturnal animals from Caolon who works for the Causeway Coast and Glens and discovered what animals come to visit our Newland at night!
Eco-Council and School Council meet and greet.
In October the Eco Council and the School Council had our first meeting of the year. We had a meet and greet session with the principal, Mrs Evans. We discussed our expectations and aspirations for the year ahead. We decided on Chairperson and Secretary roles for each council while having some juice and biscuits! It was a real treat!