***The Office is now OPEN. Contact us on 02820762496***
NEW HOMETIME ARRANGEMENTS
Nursery children may be collected each day from 1.00pm to 1.15pm (please collect via Nursery door).
P1/P2 will be dismissed from the Nursery entrance between 1.55pm and 2.05pm.
P3 will also be dismissed from the Nursery entrance.
Please download this note for further information.
P3 go home at 2.00pm from September 2016.
P4 to P7 go home at 3.00pm Monday to Thursday (unless attending a club until 4pm Monday-Thursday) and at 2.00pm on Friday.
Hometime arrangements should not be changed after 1pm unless there are special circumstances.
27-30 June 2016 - Latest News and Information below...Latest News and Information below...Latest News and Information below...
All school information is available via our newsletters, click here.

The pictures below are of our whole school raising money for the eradication of Polio.

For lots more pictures of school events please choose the 'Events' tab above.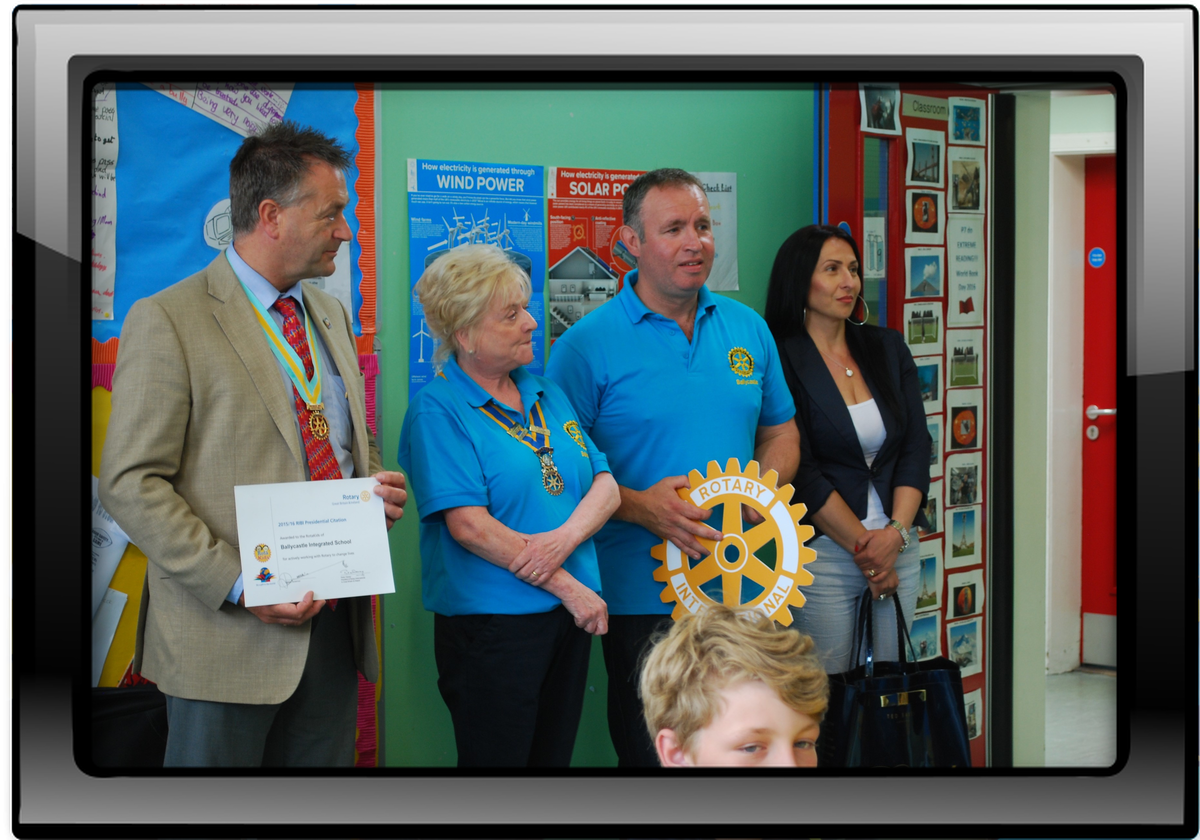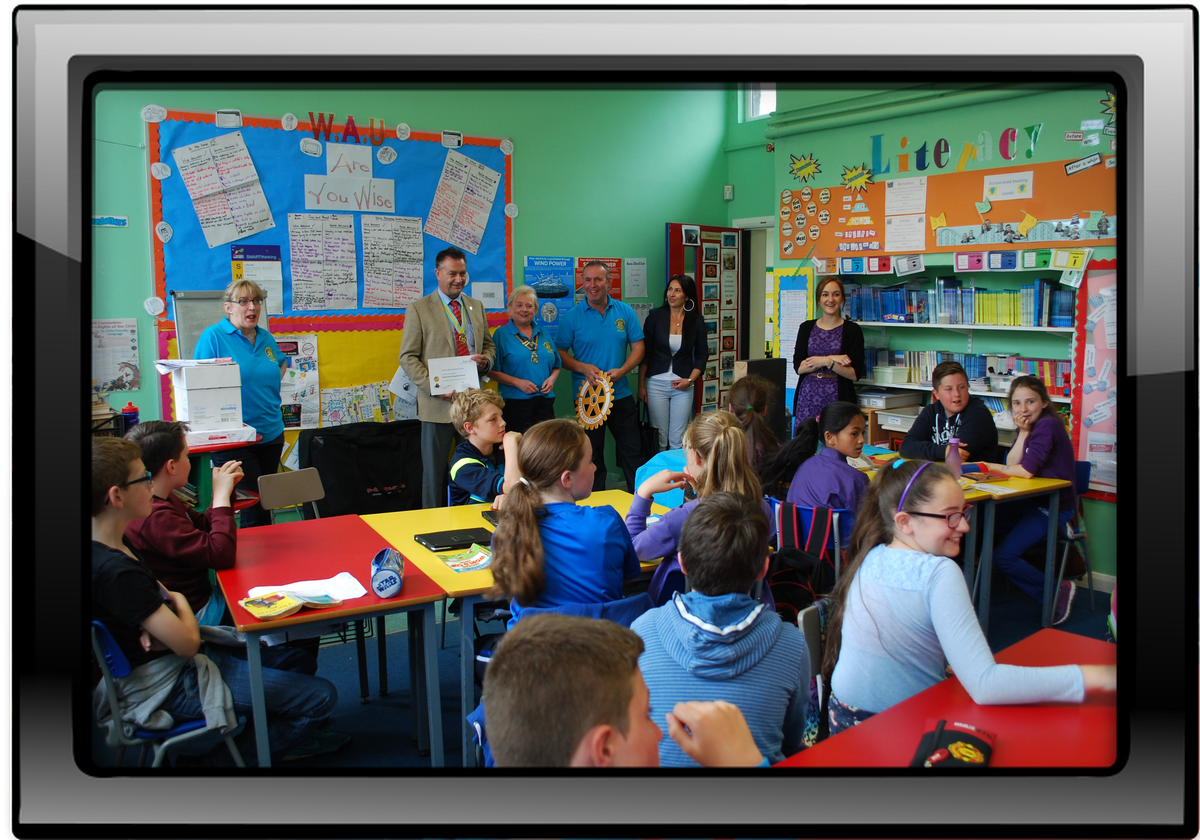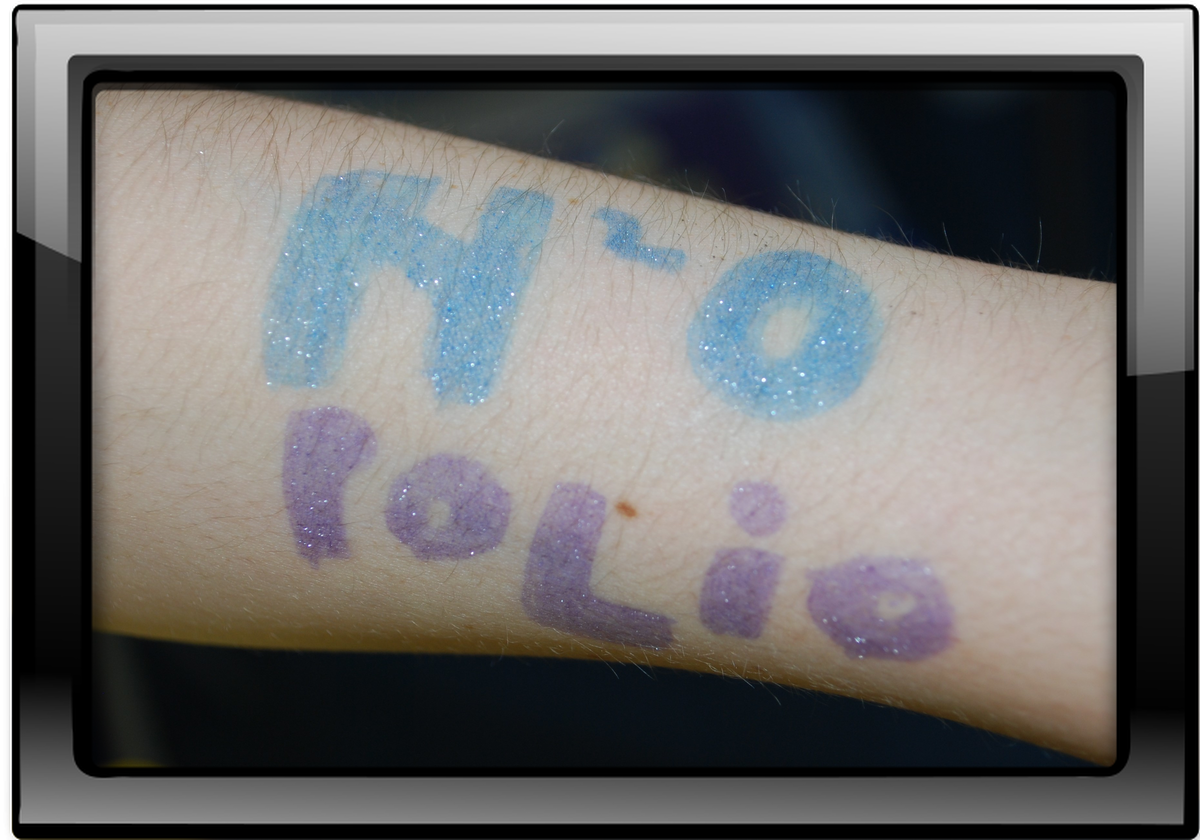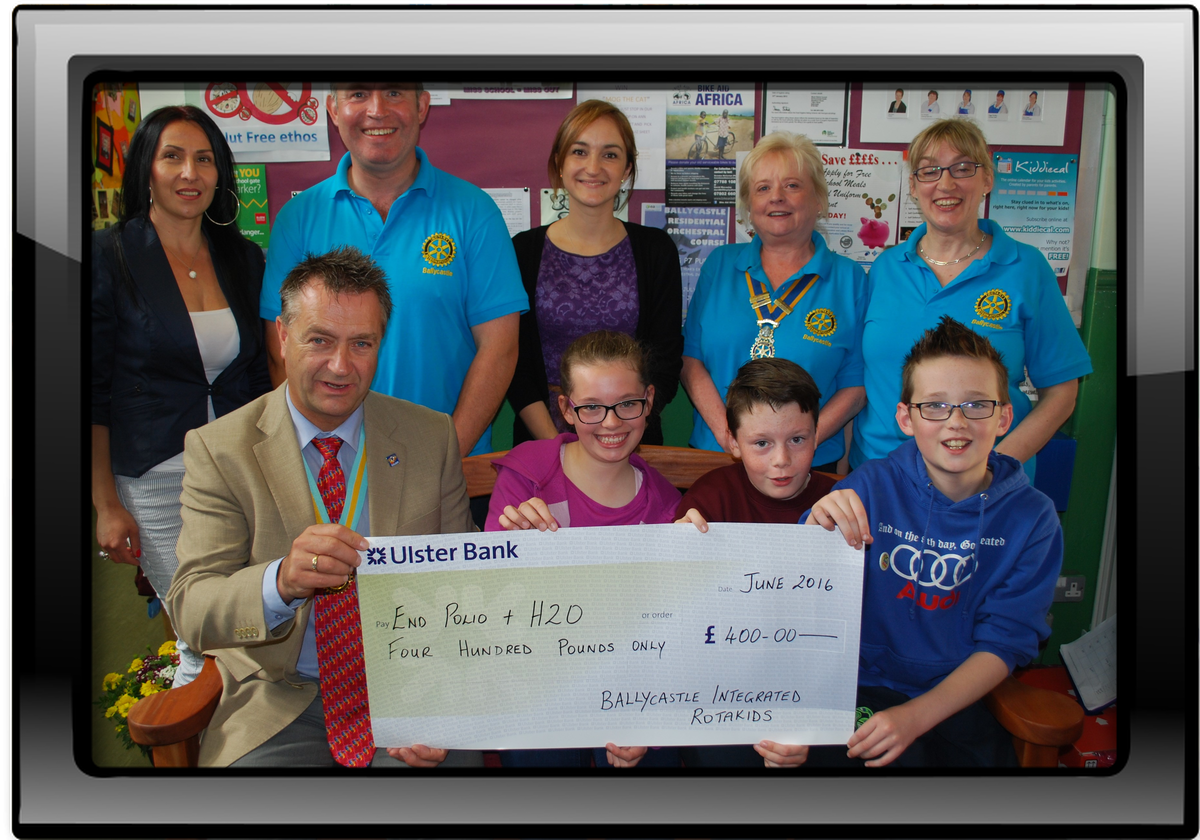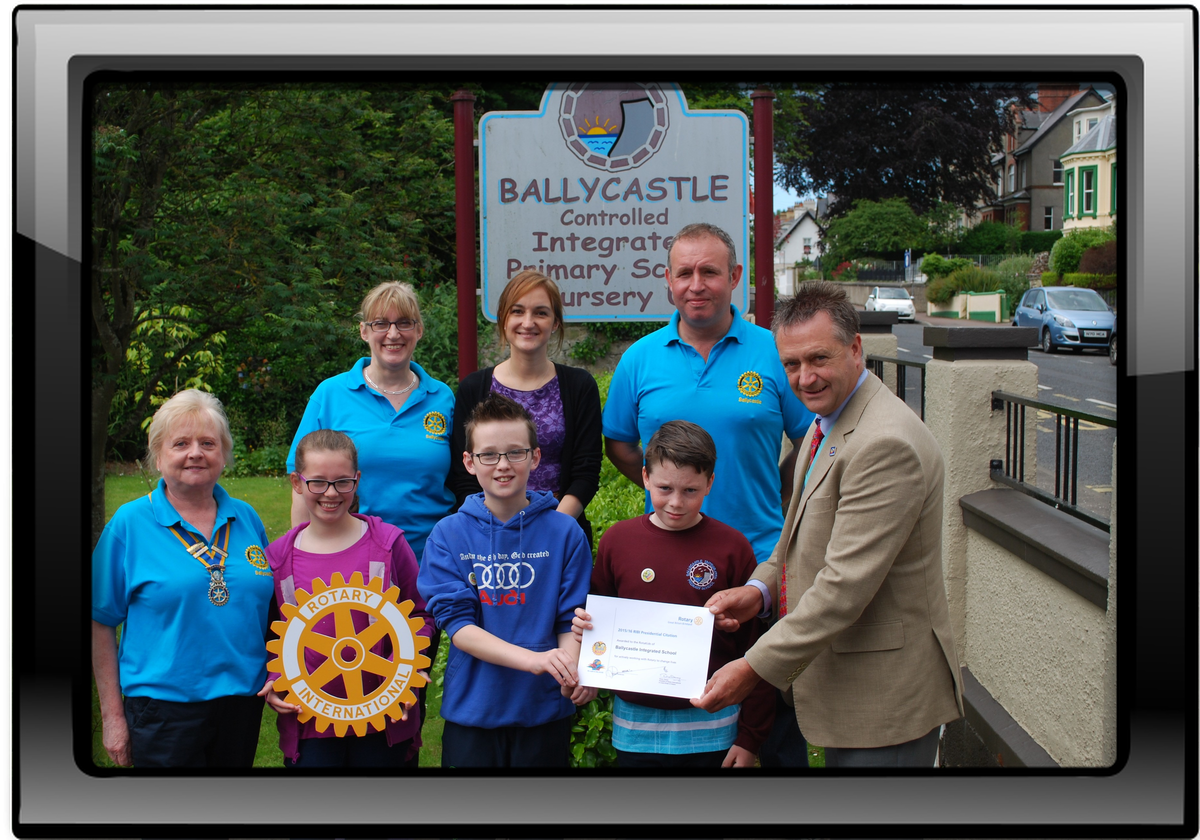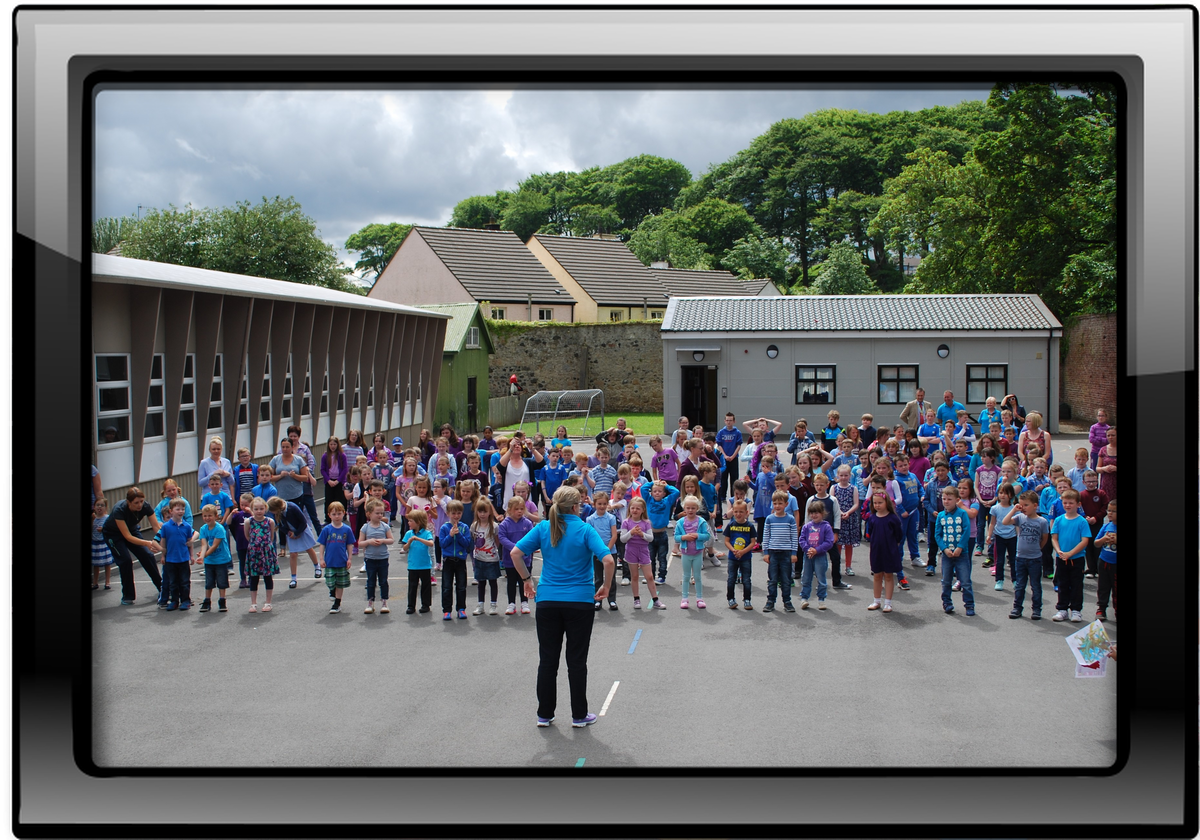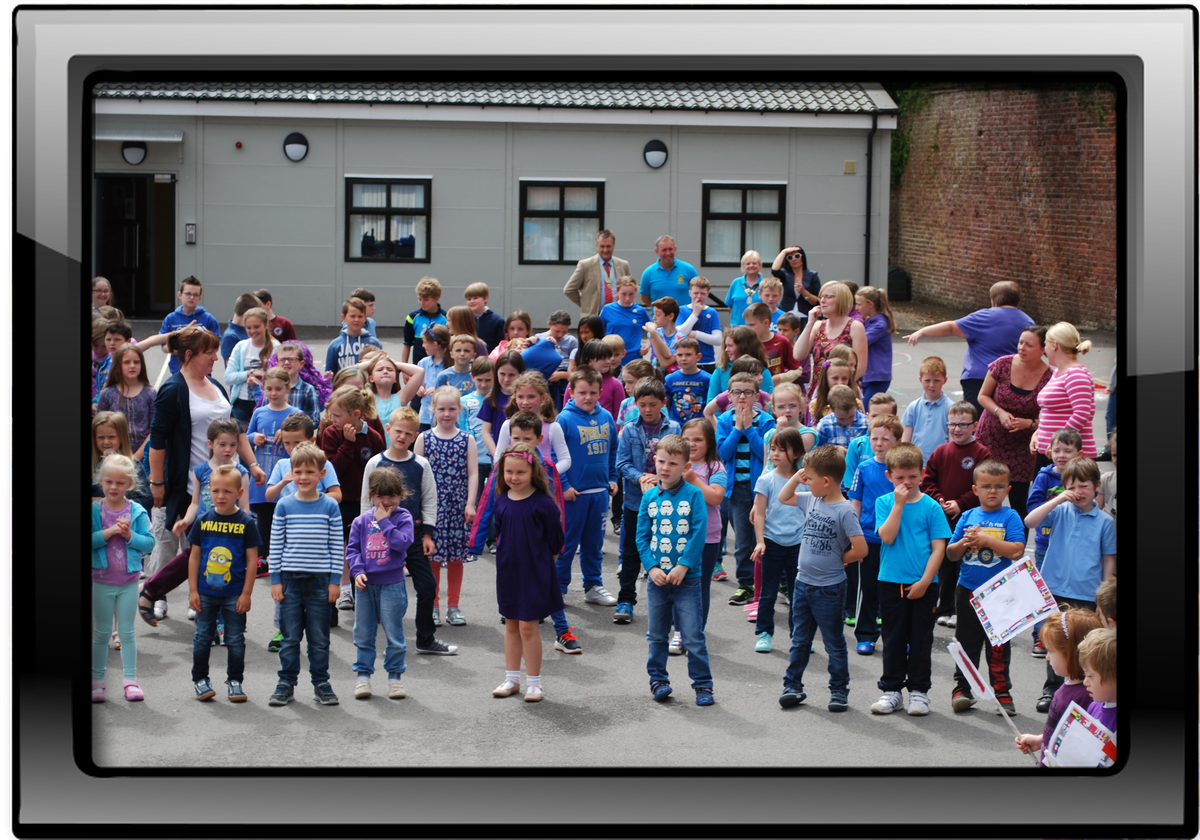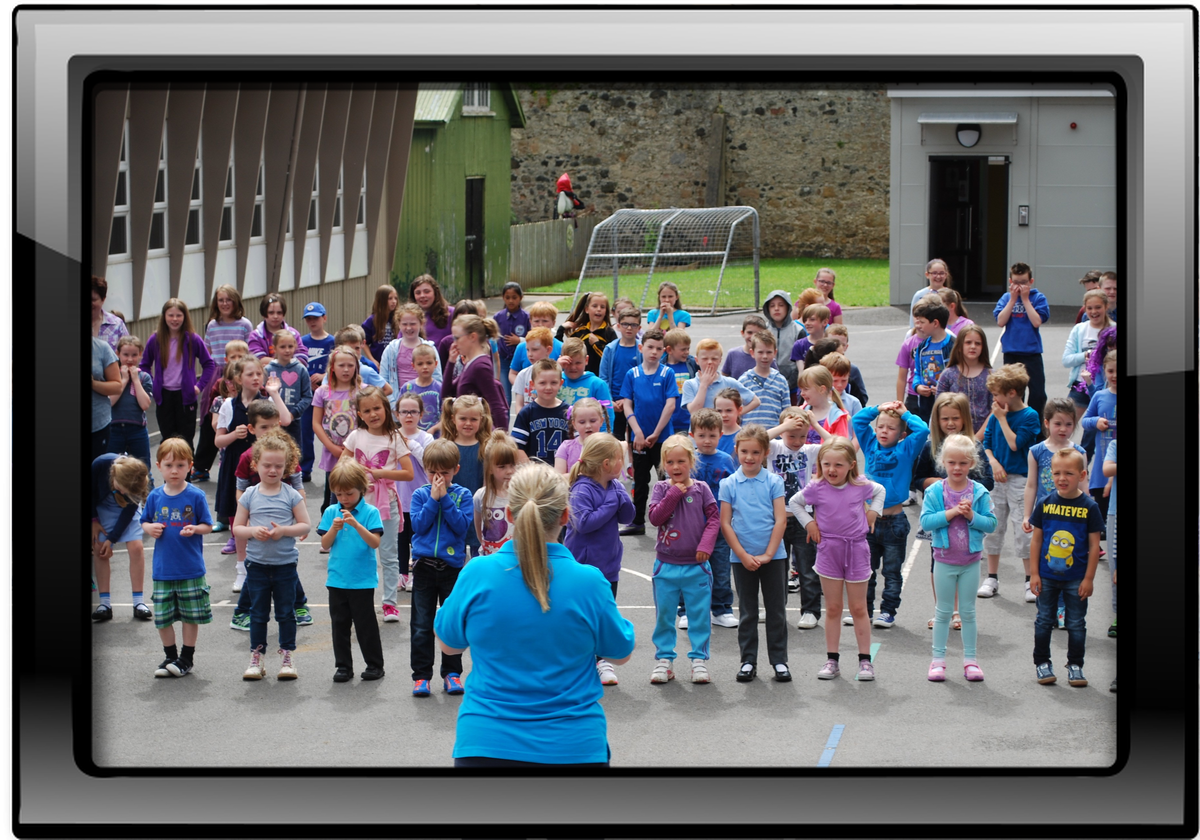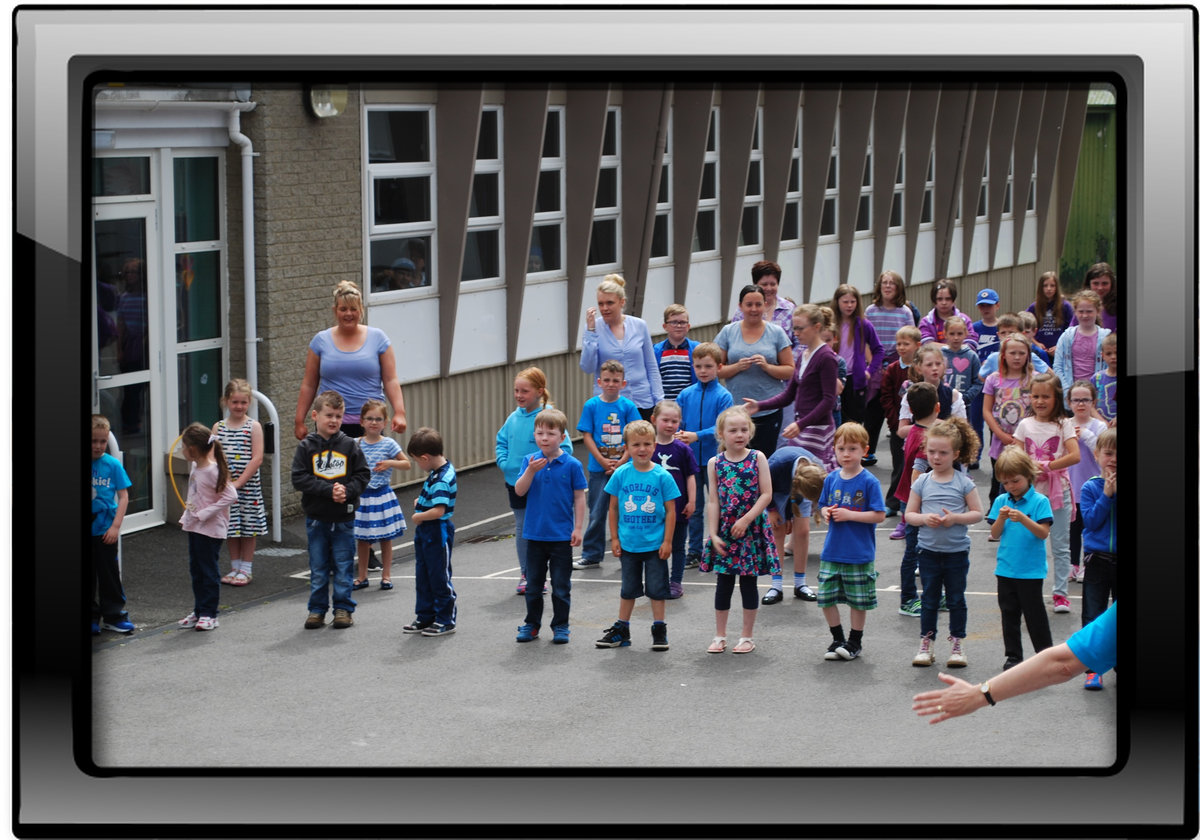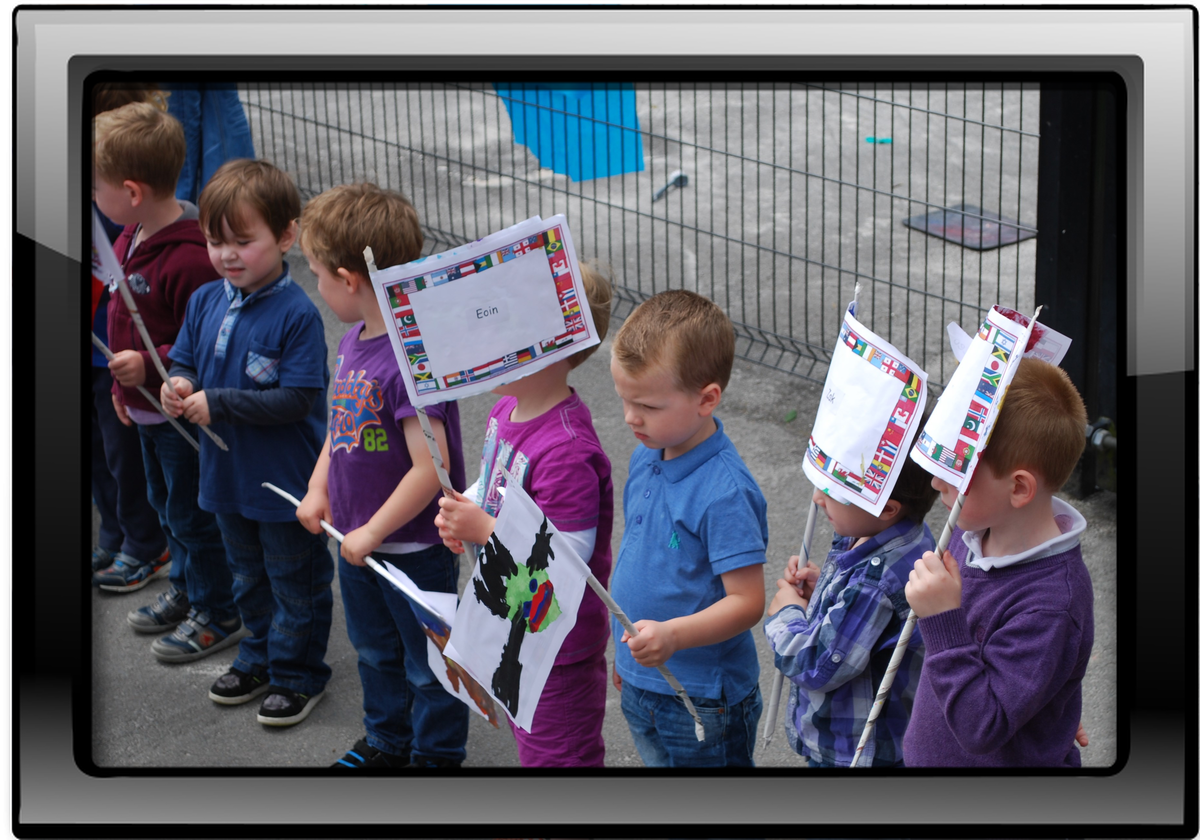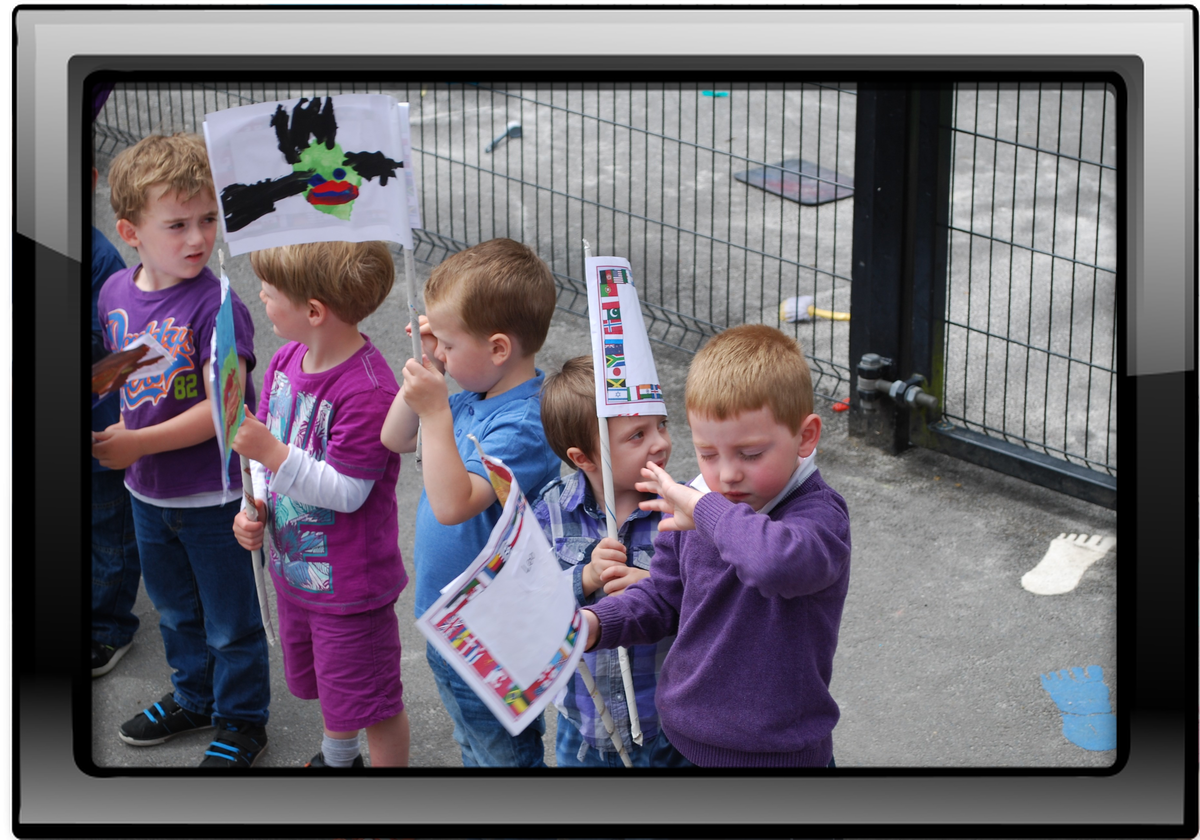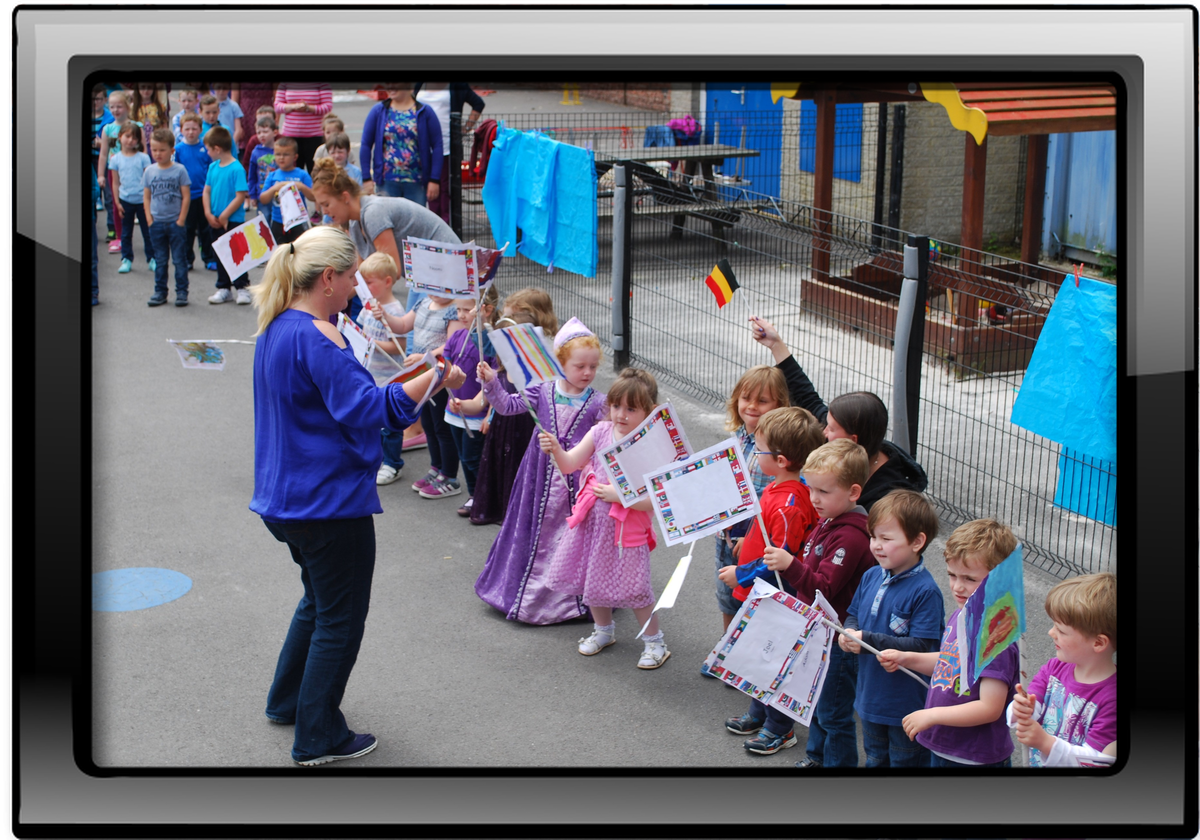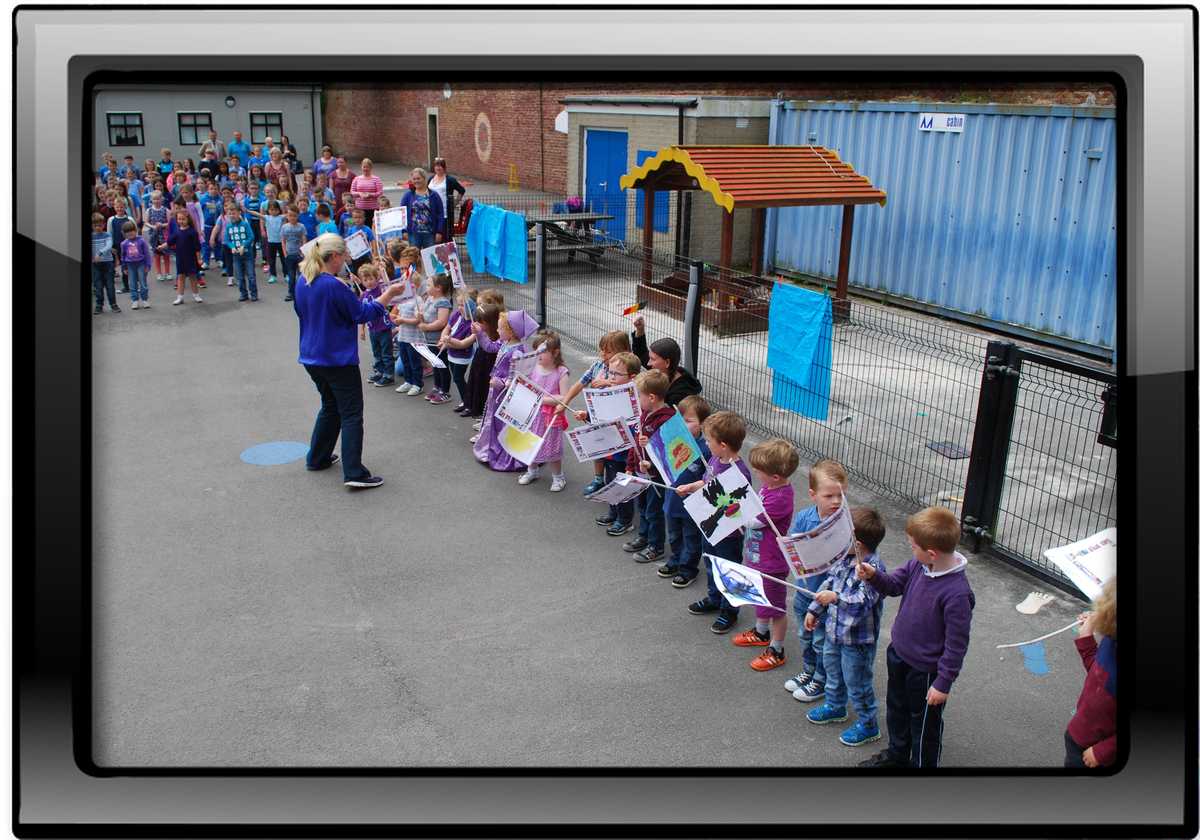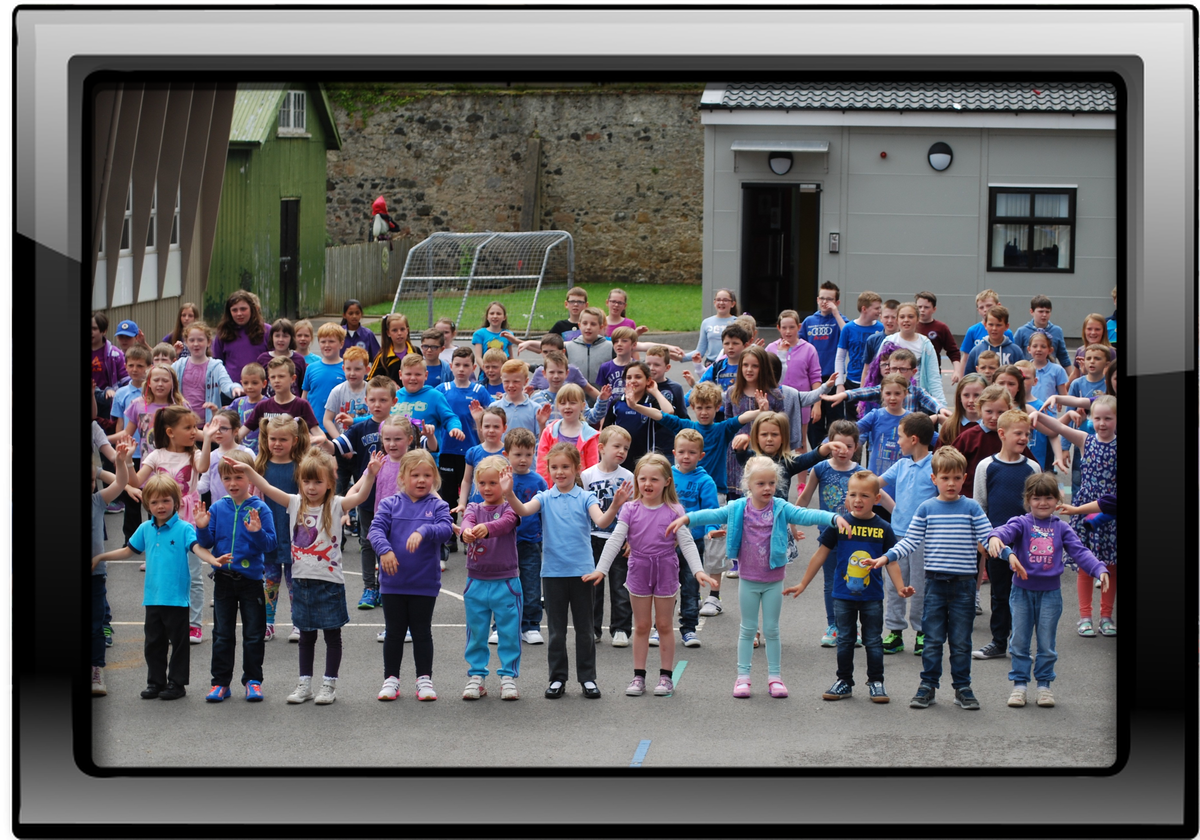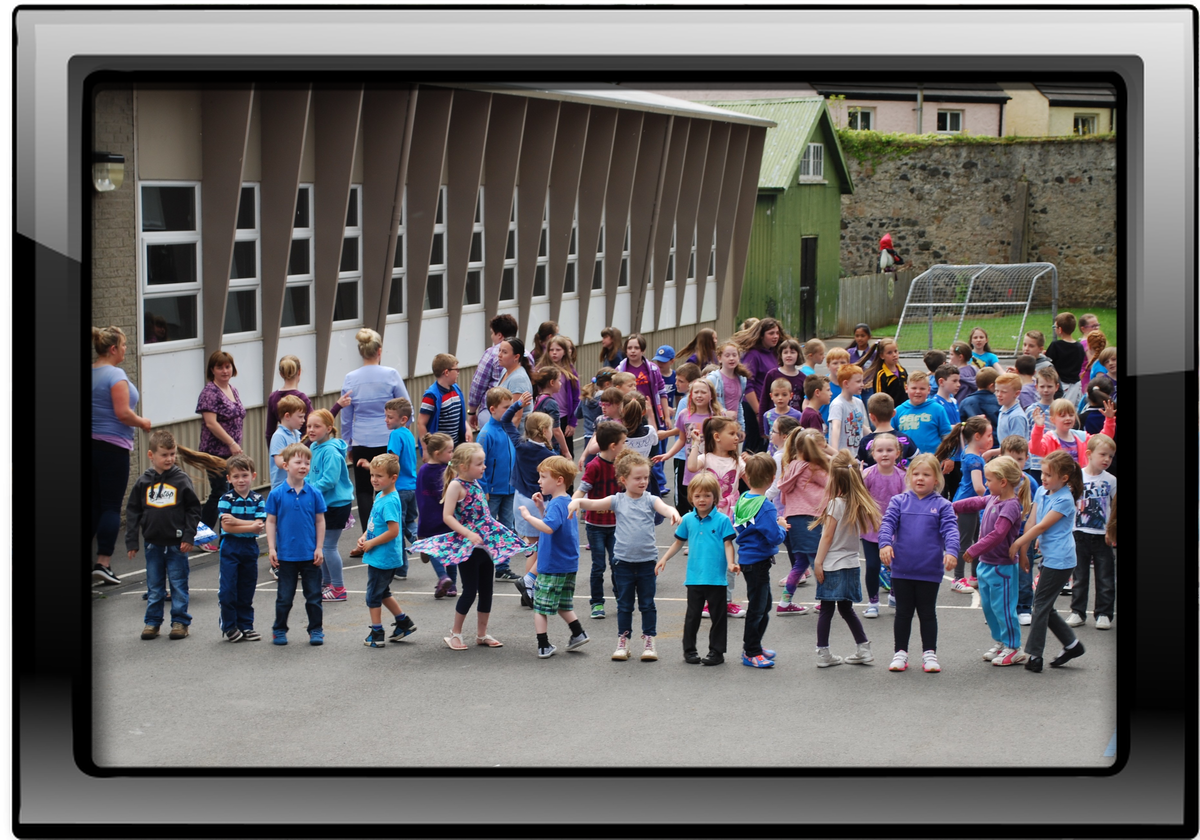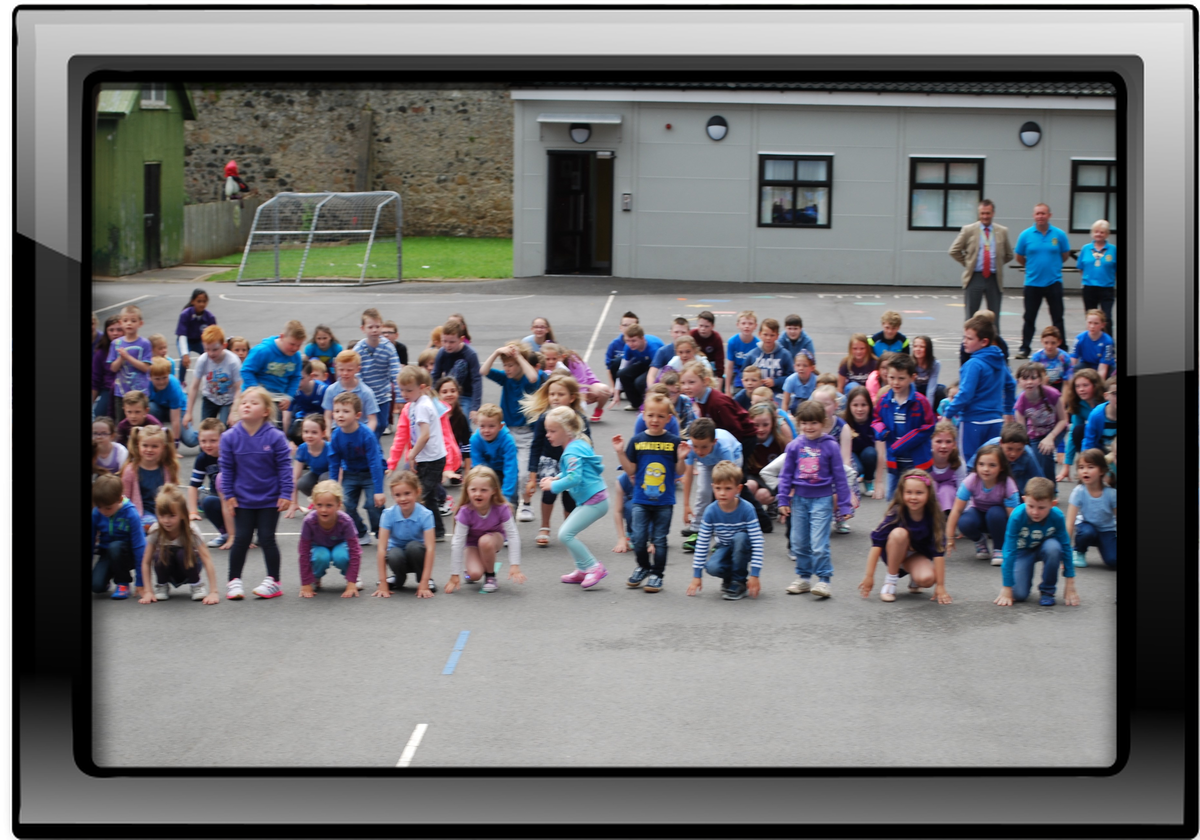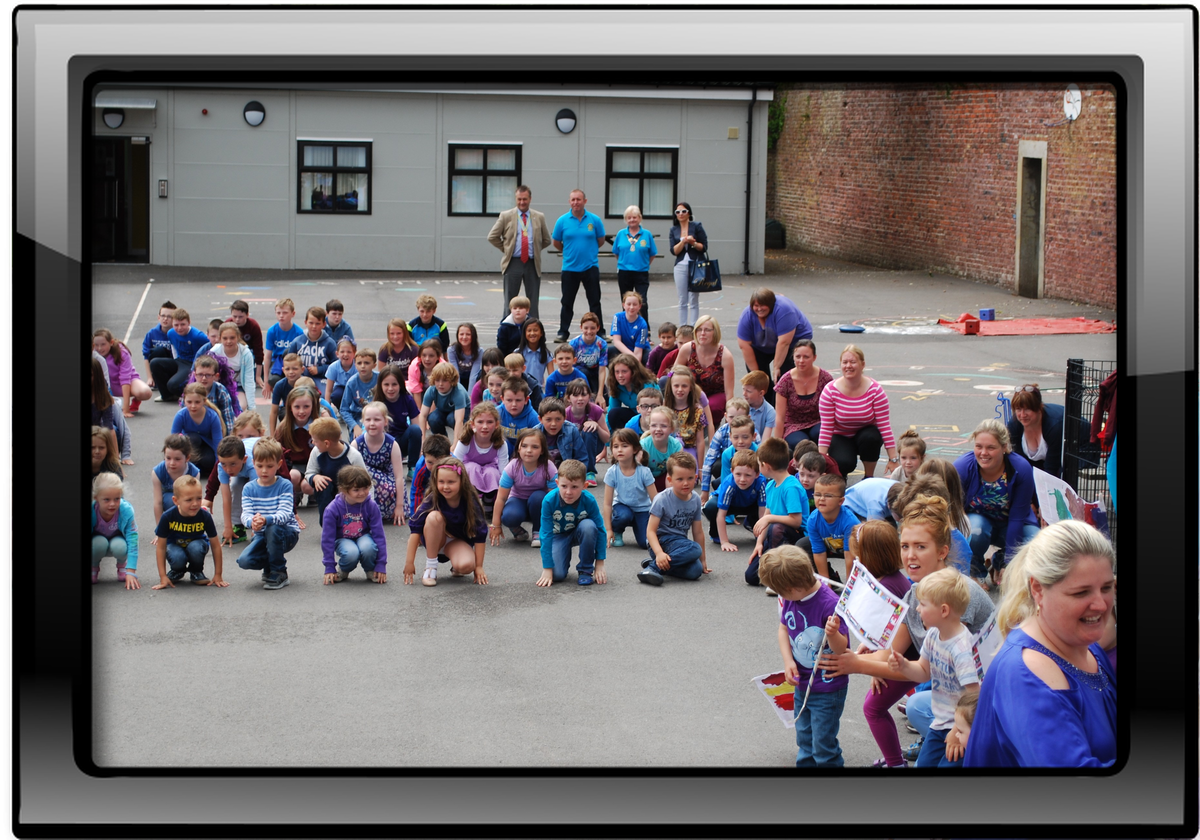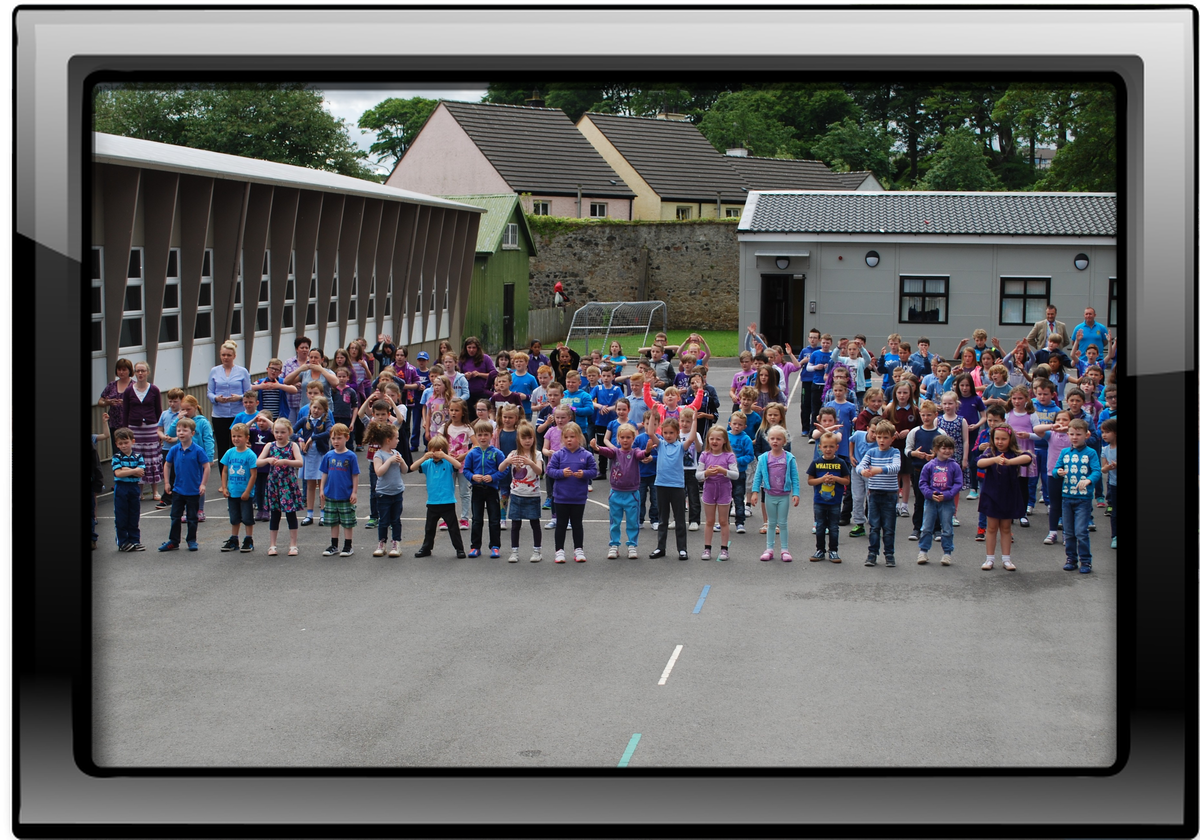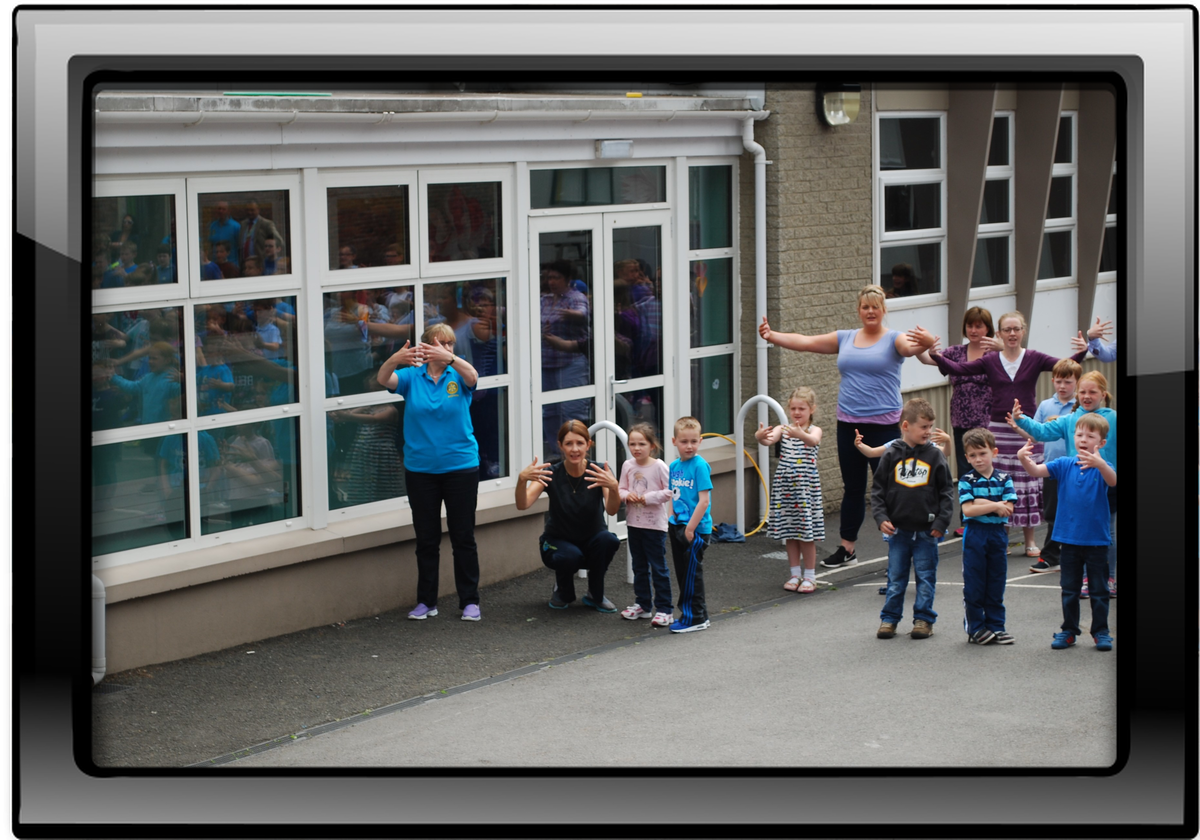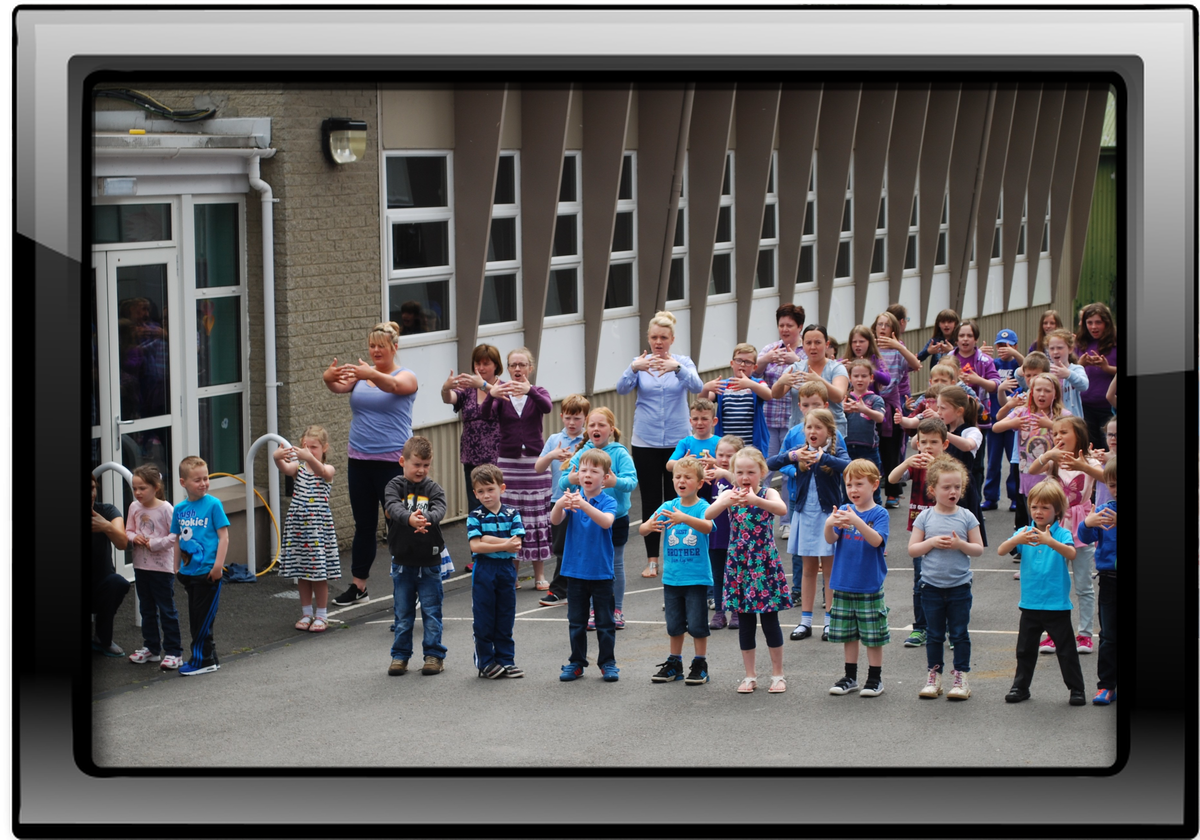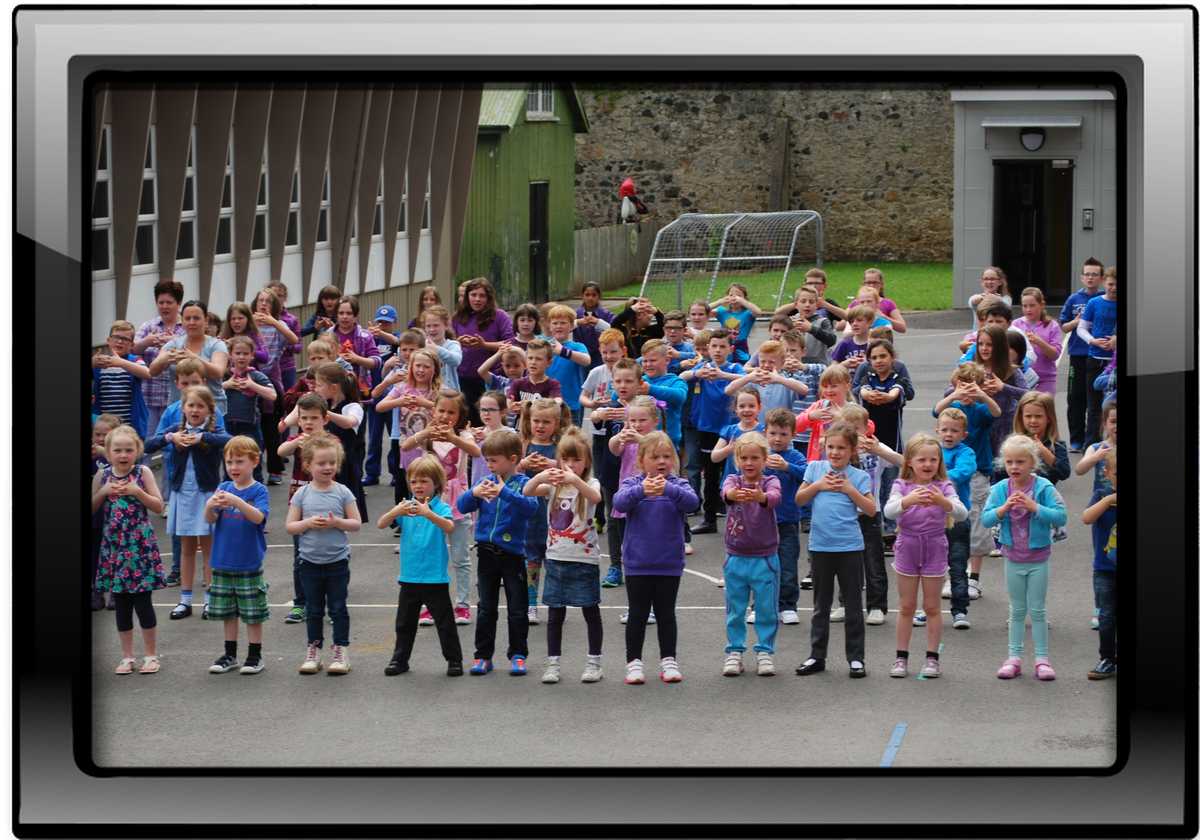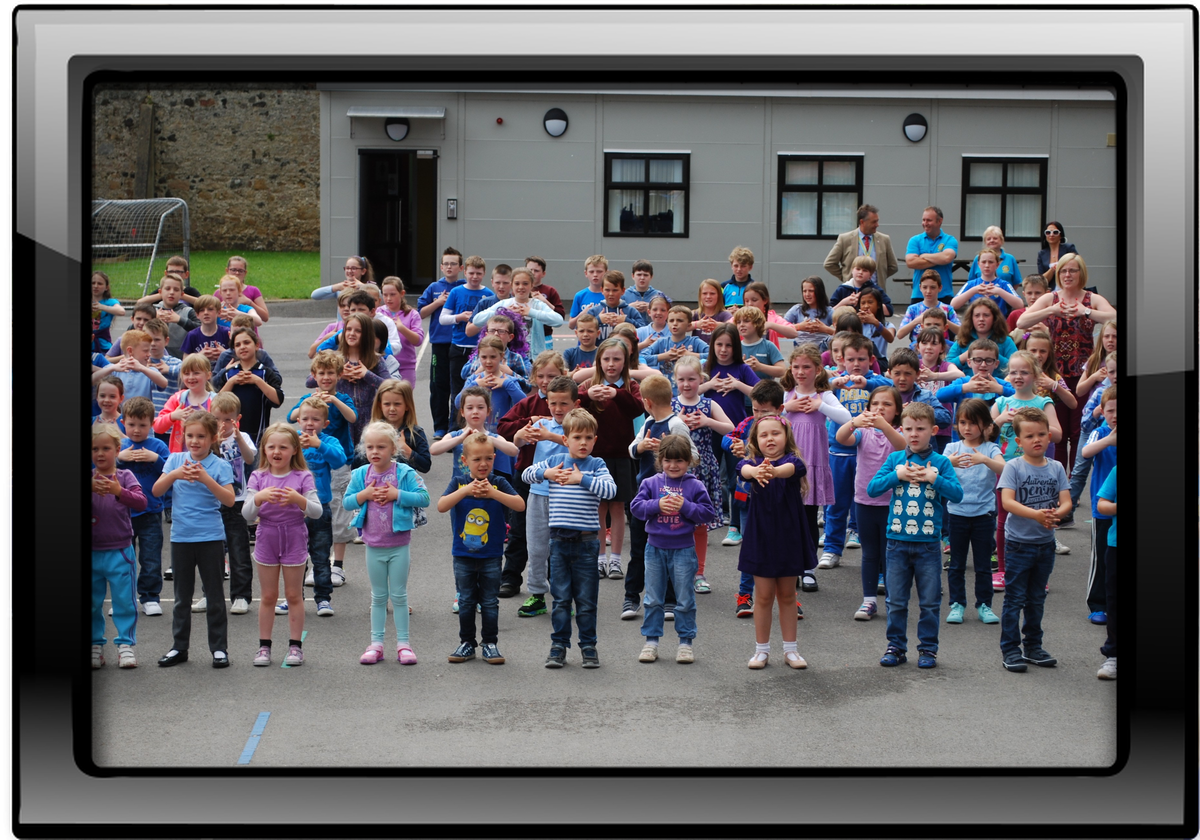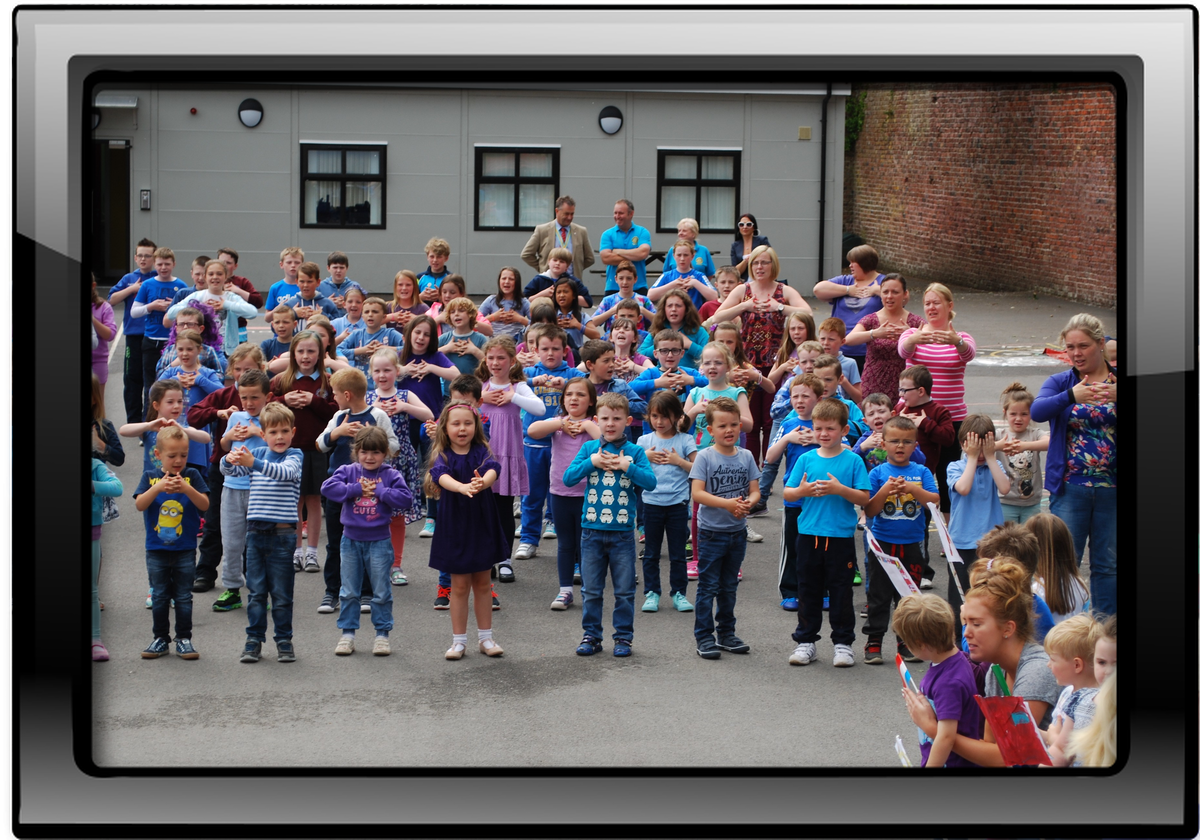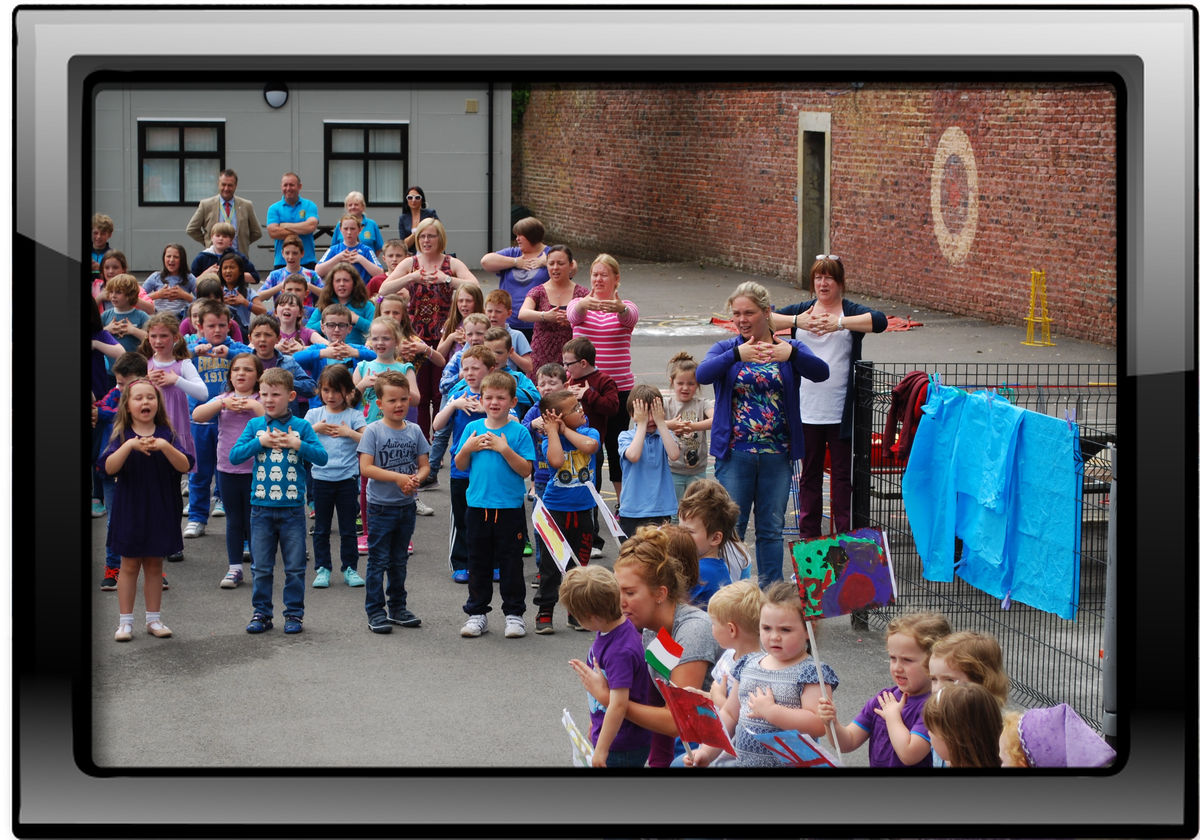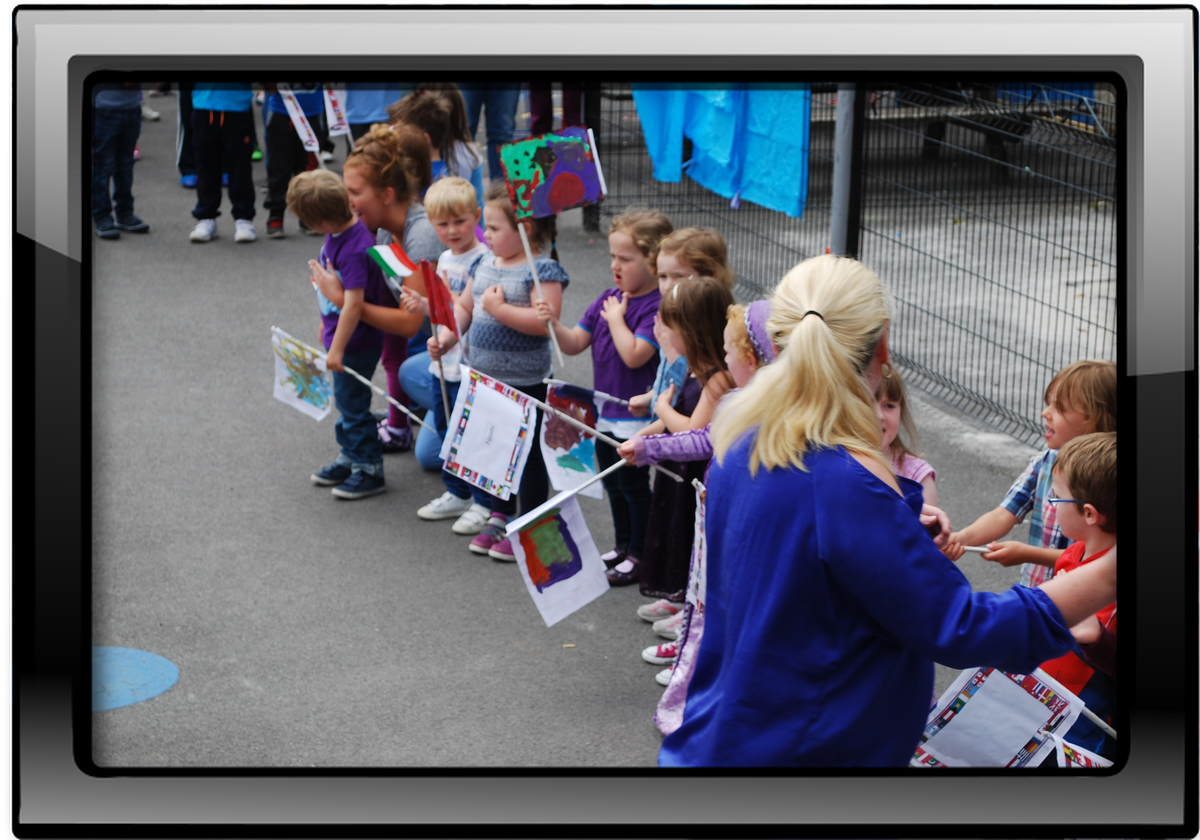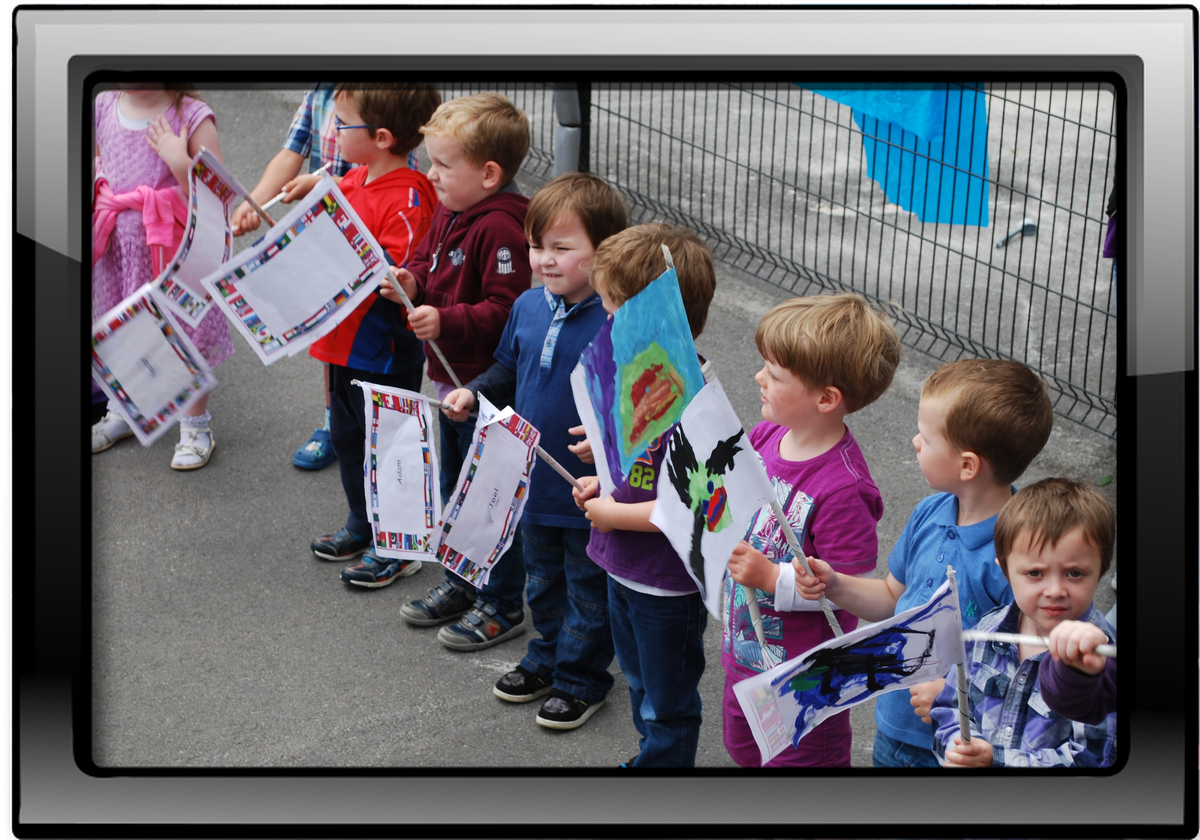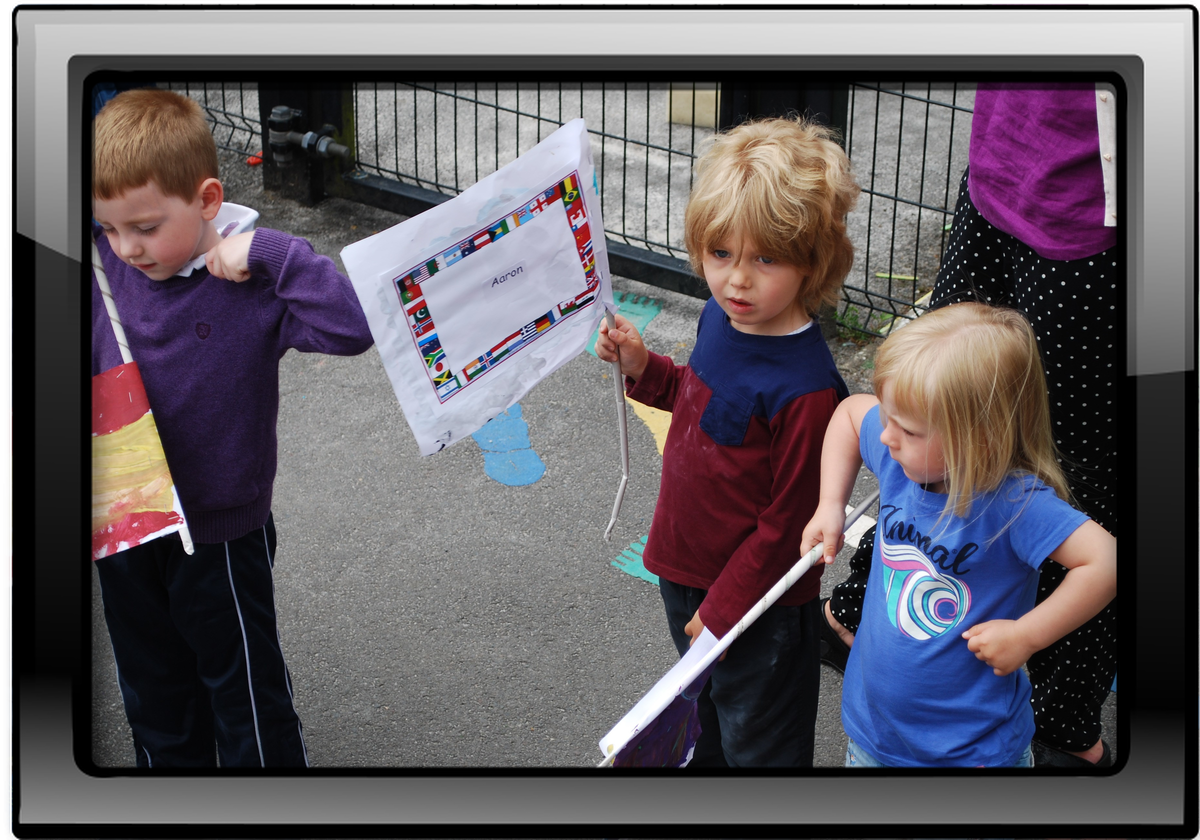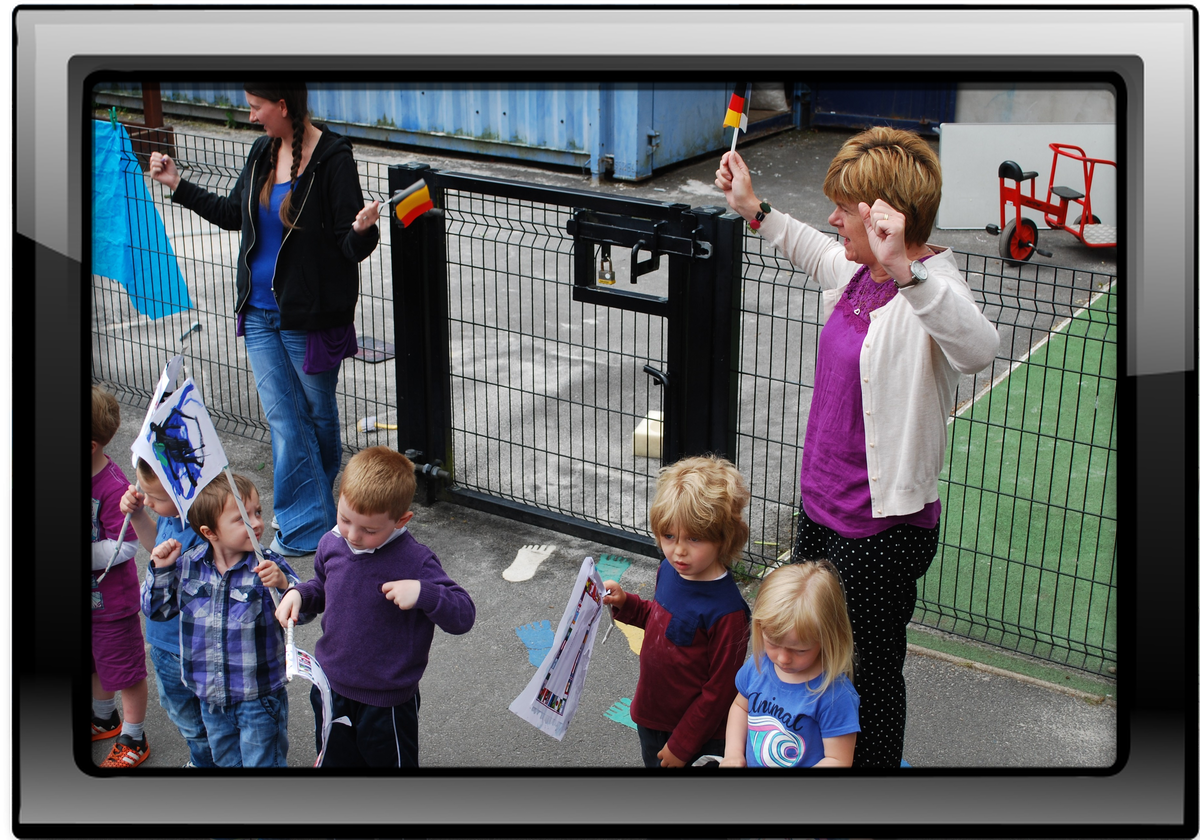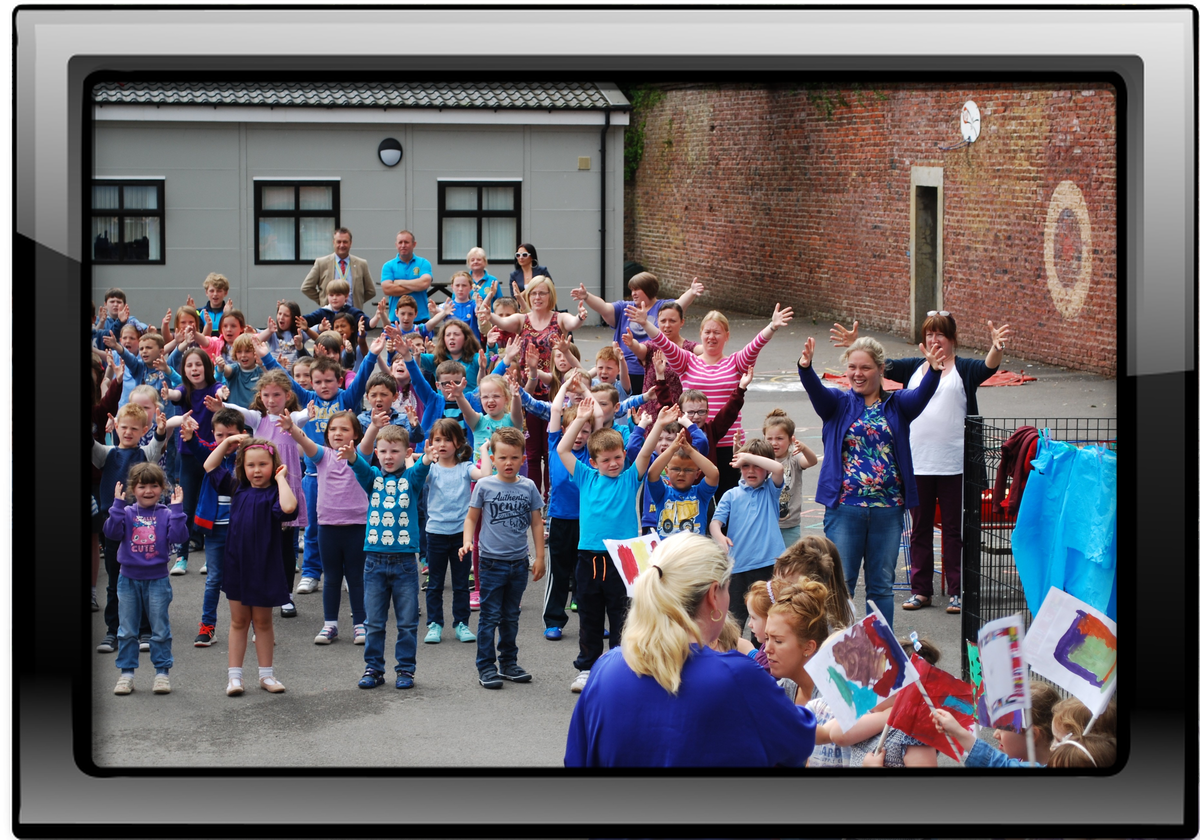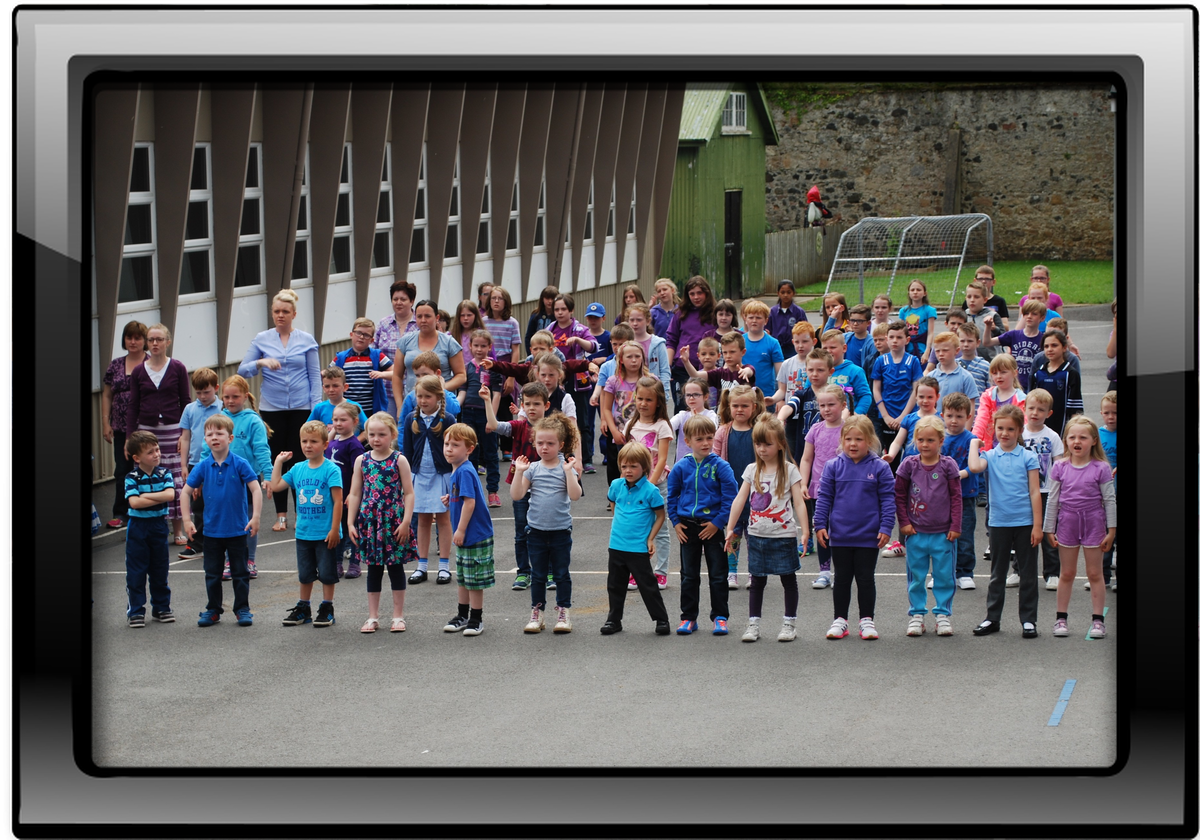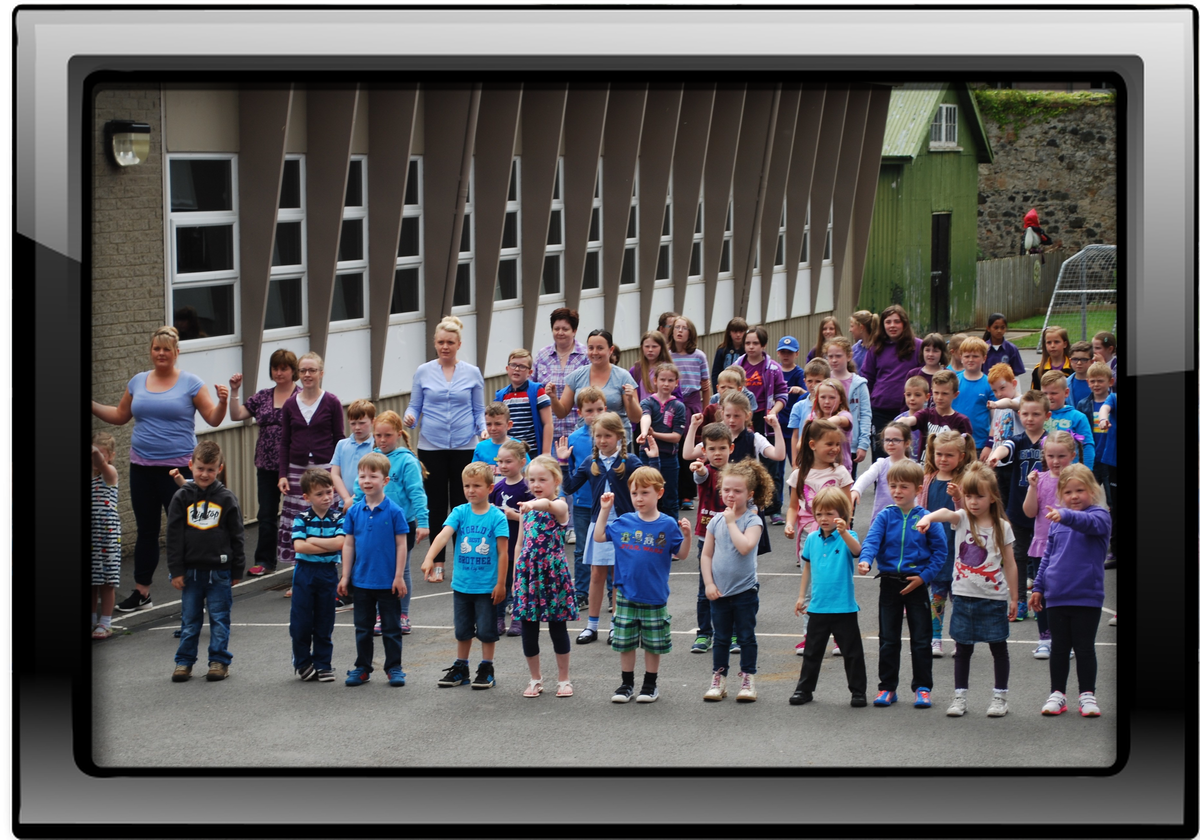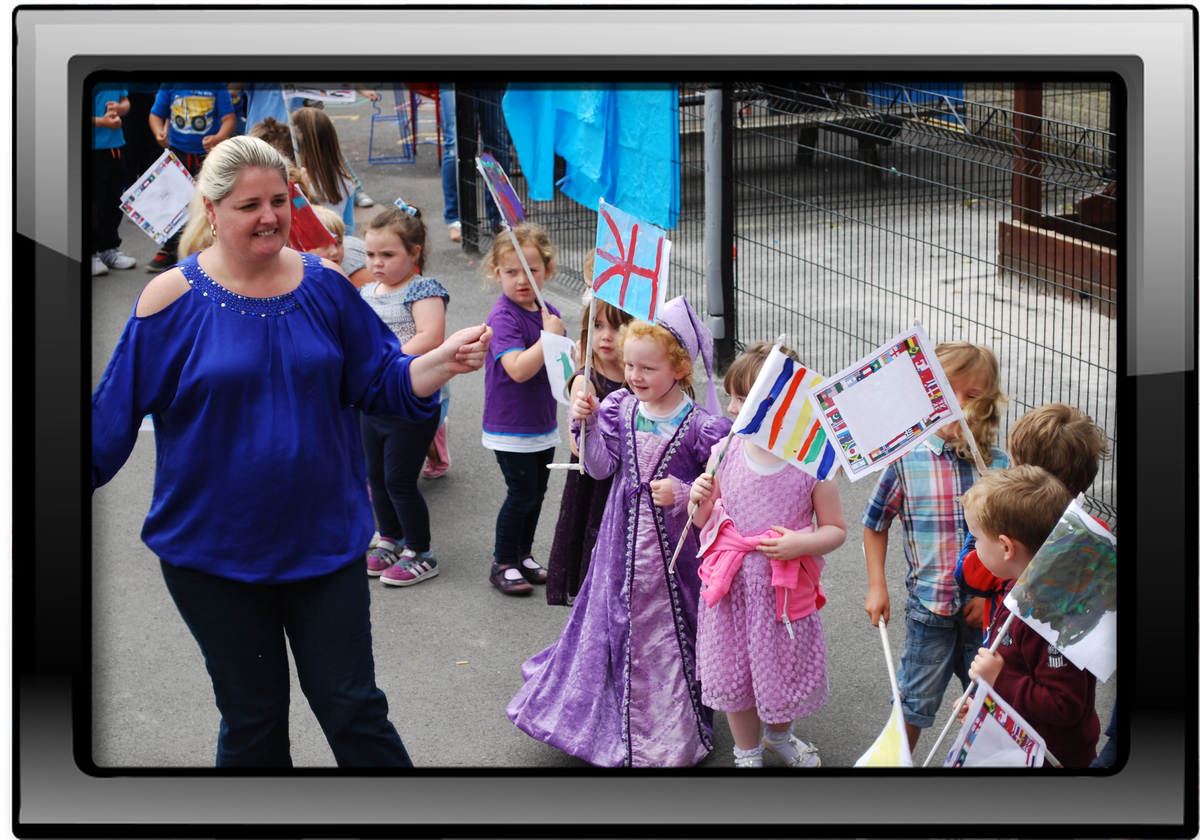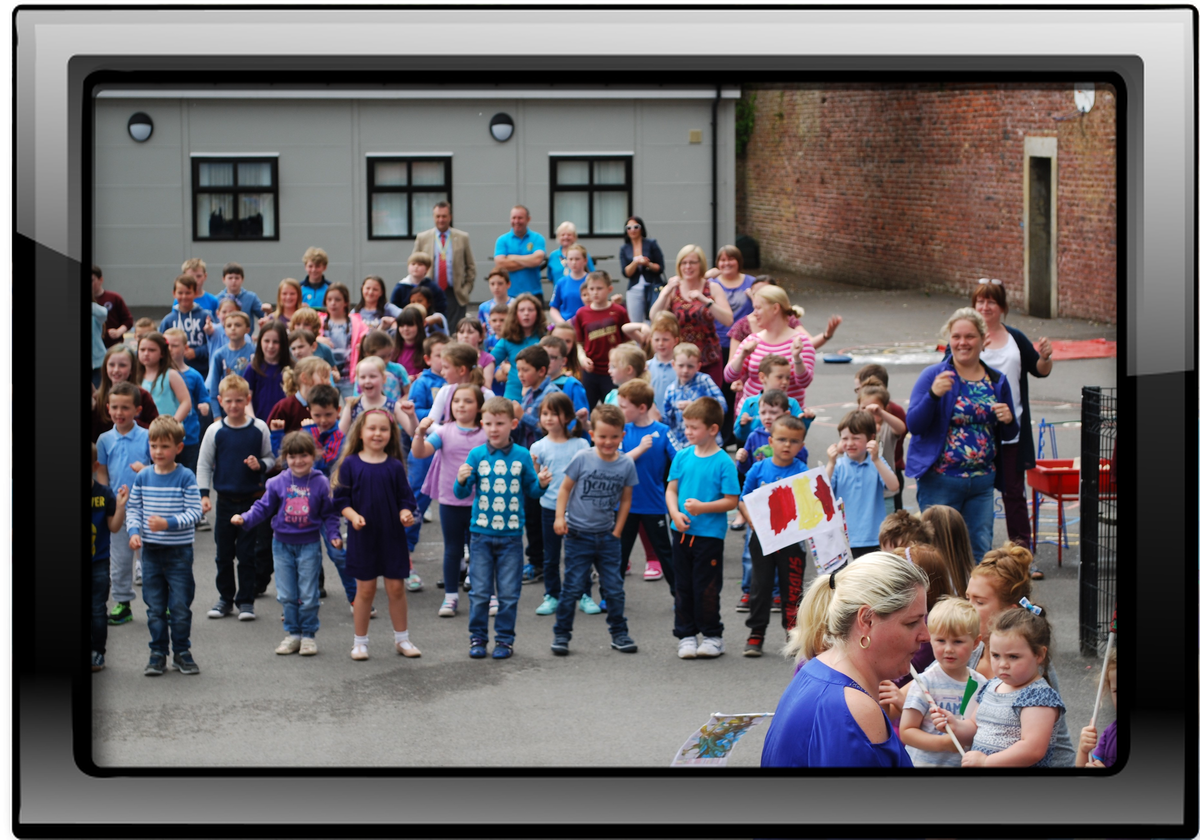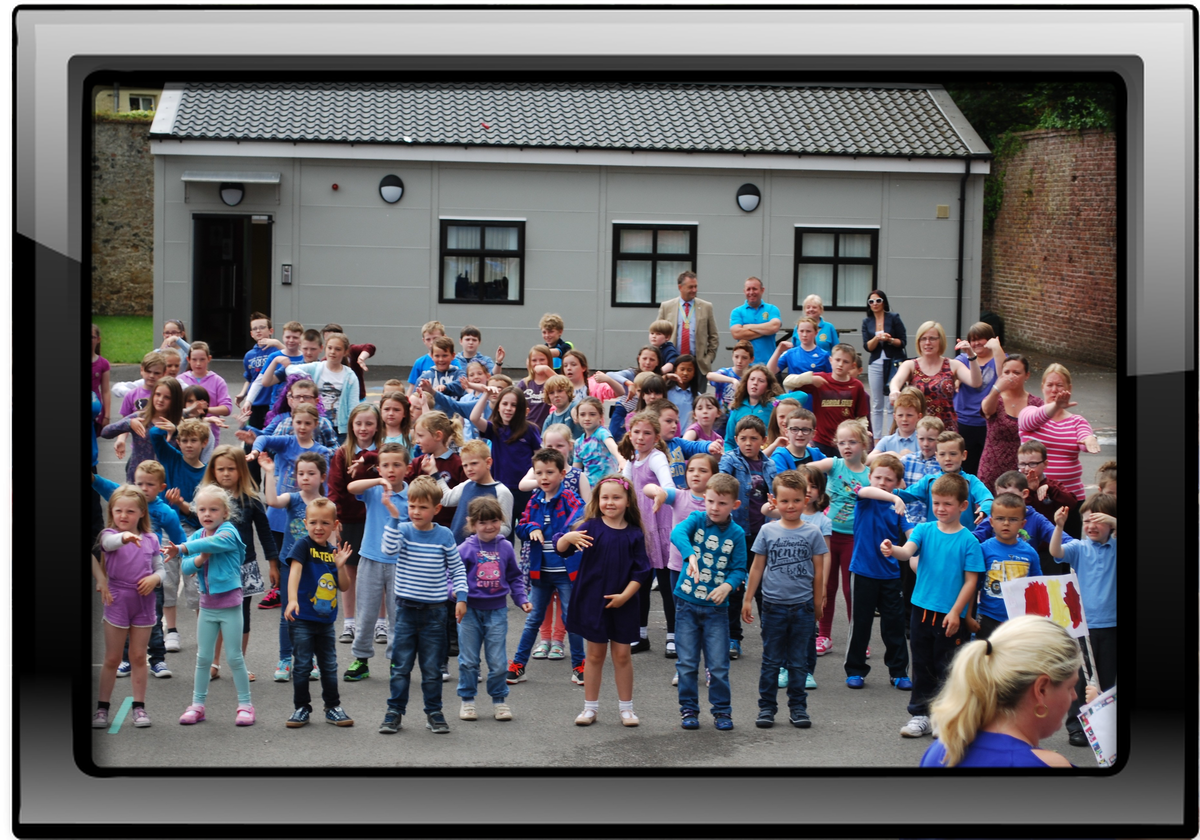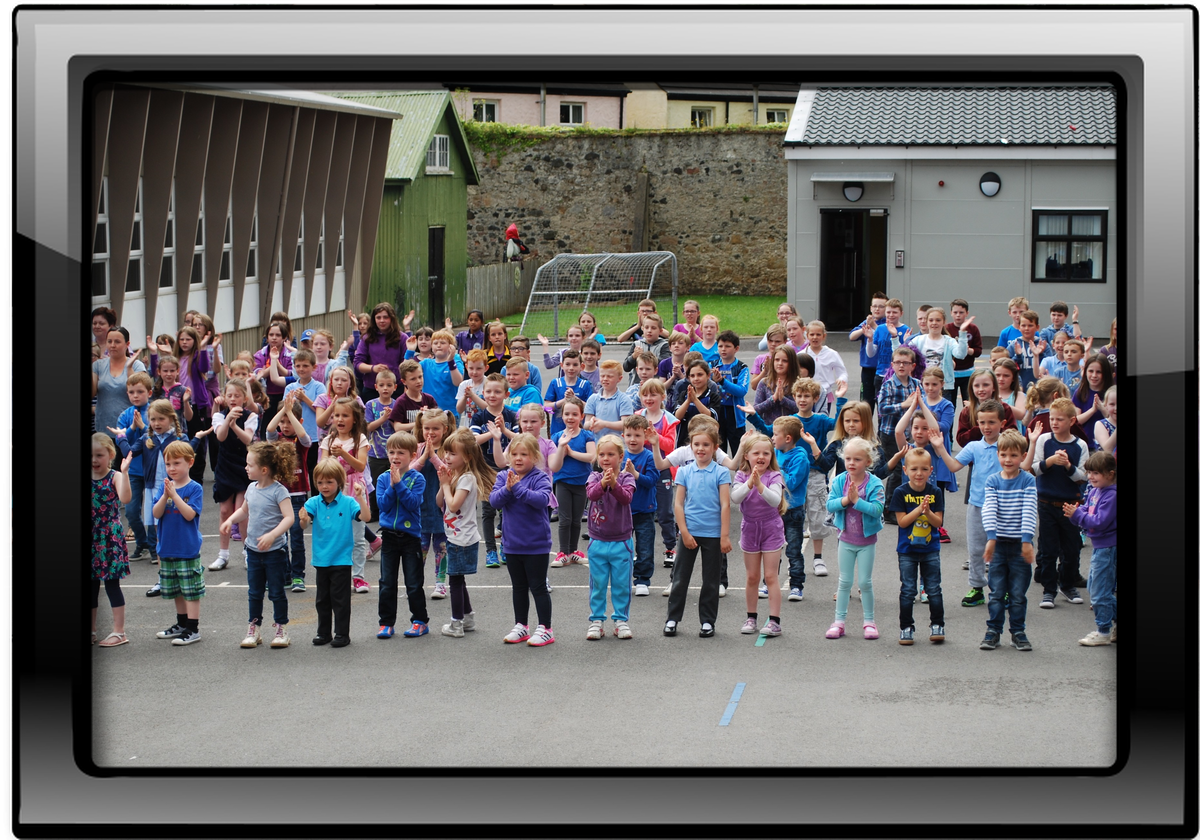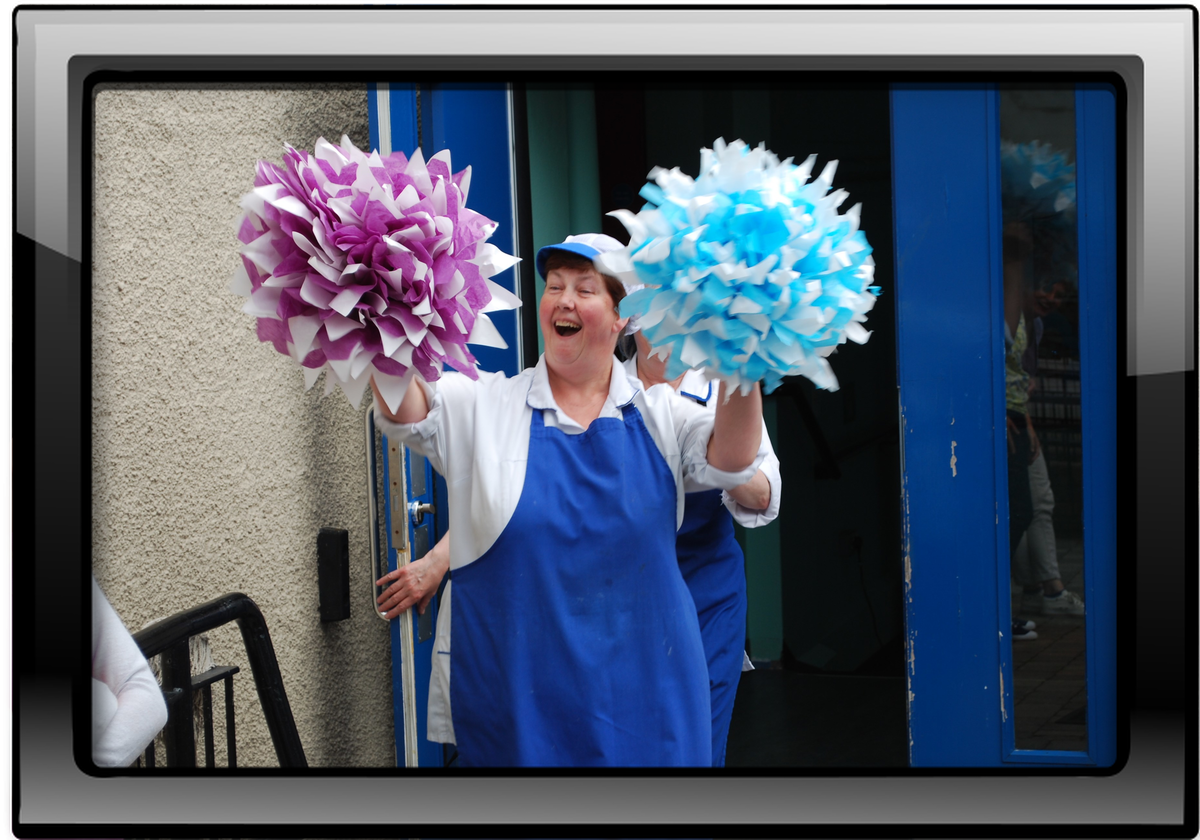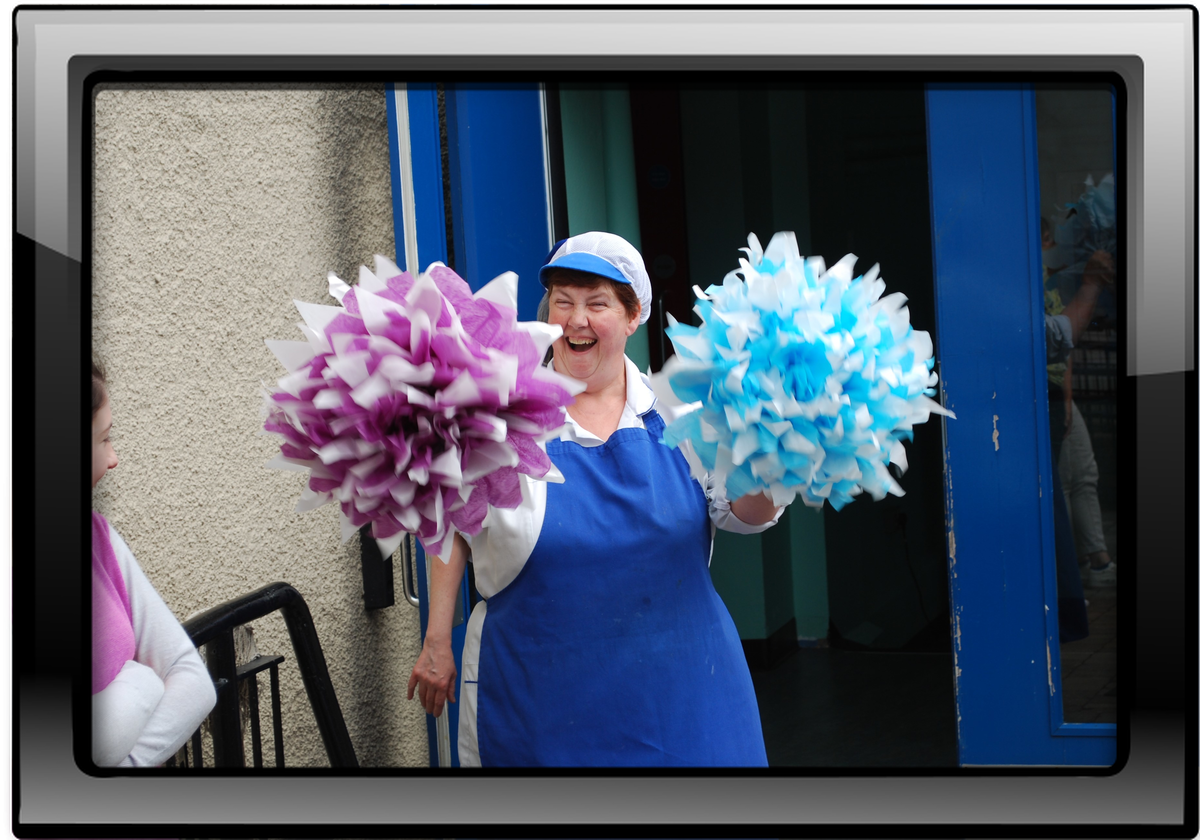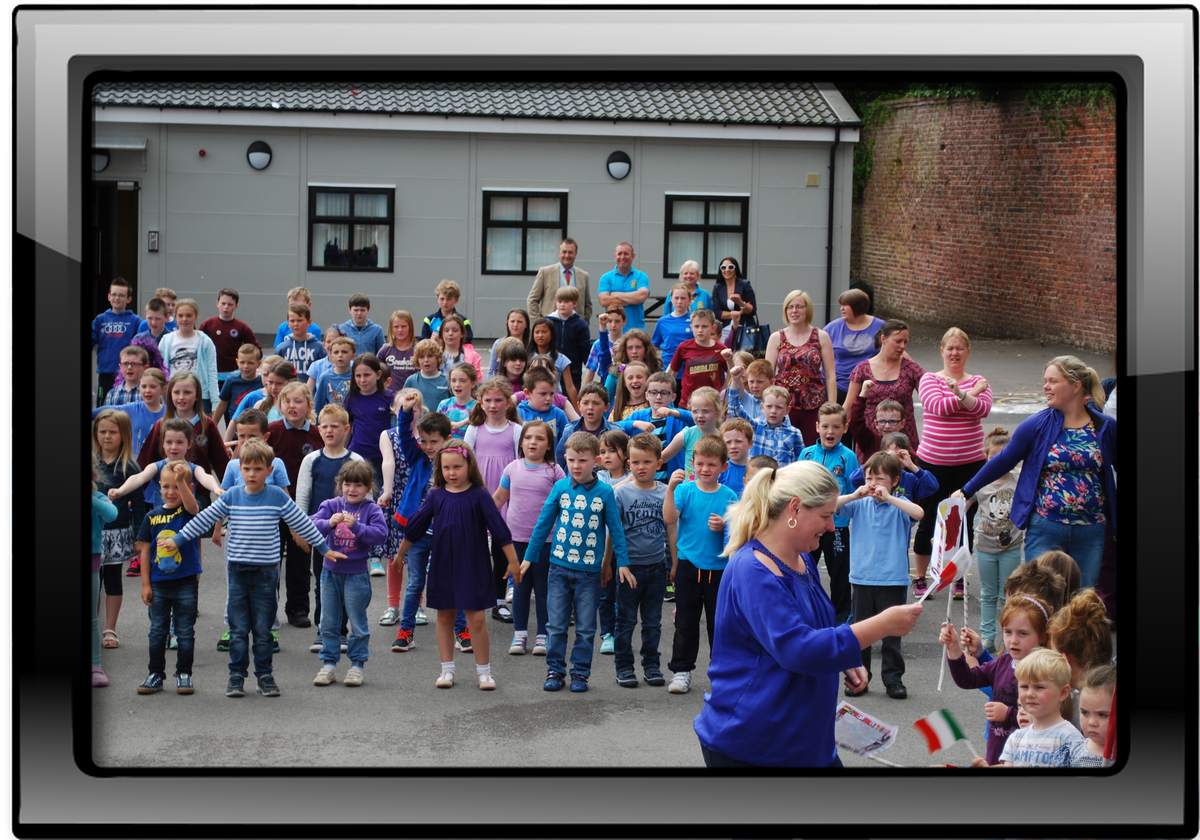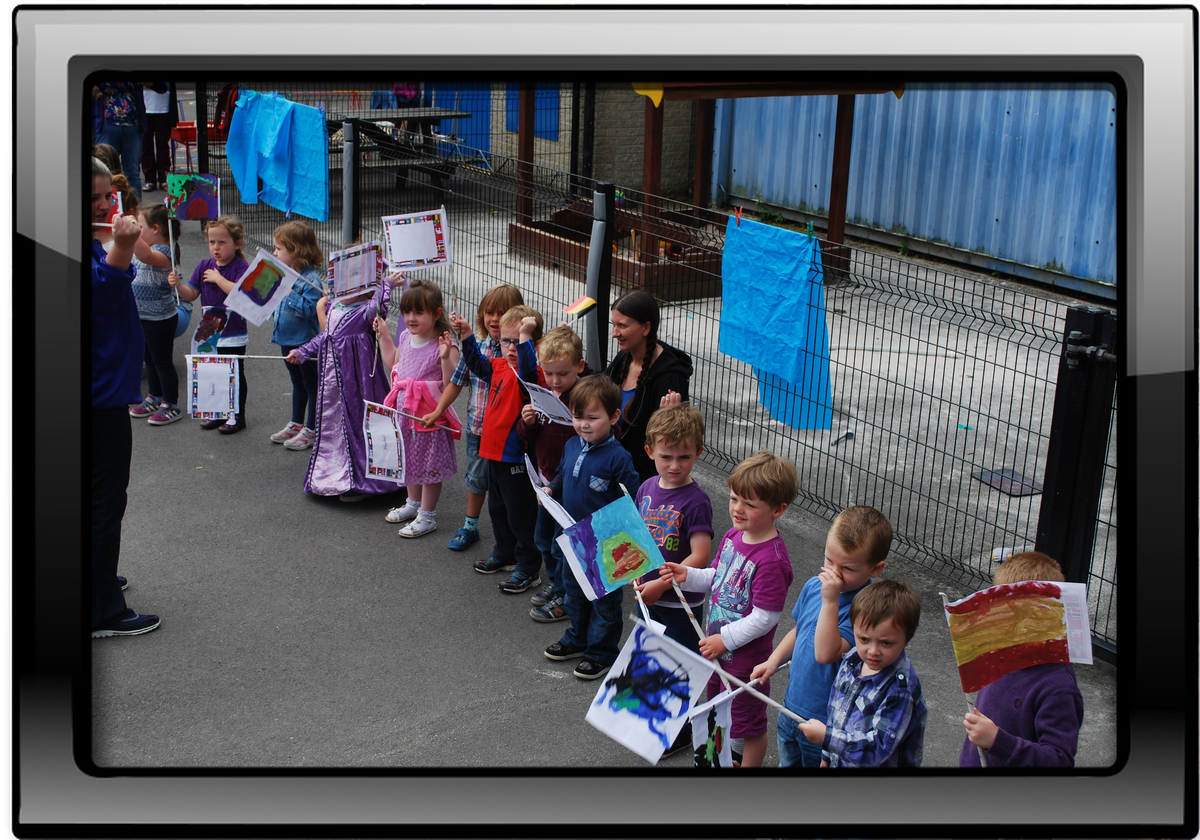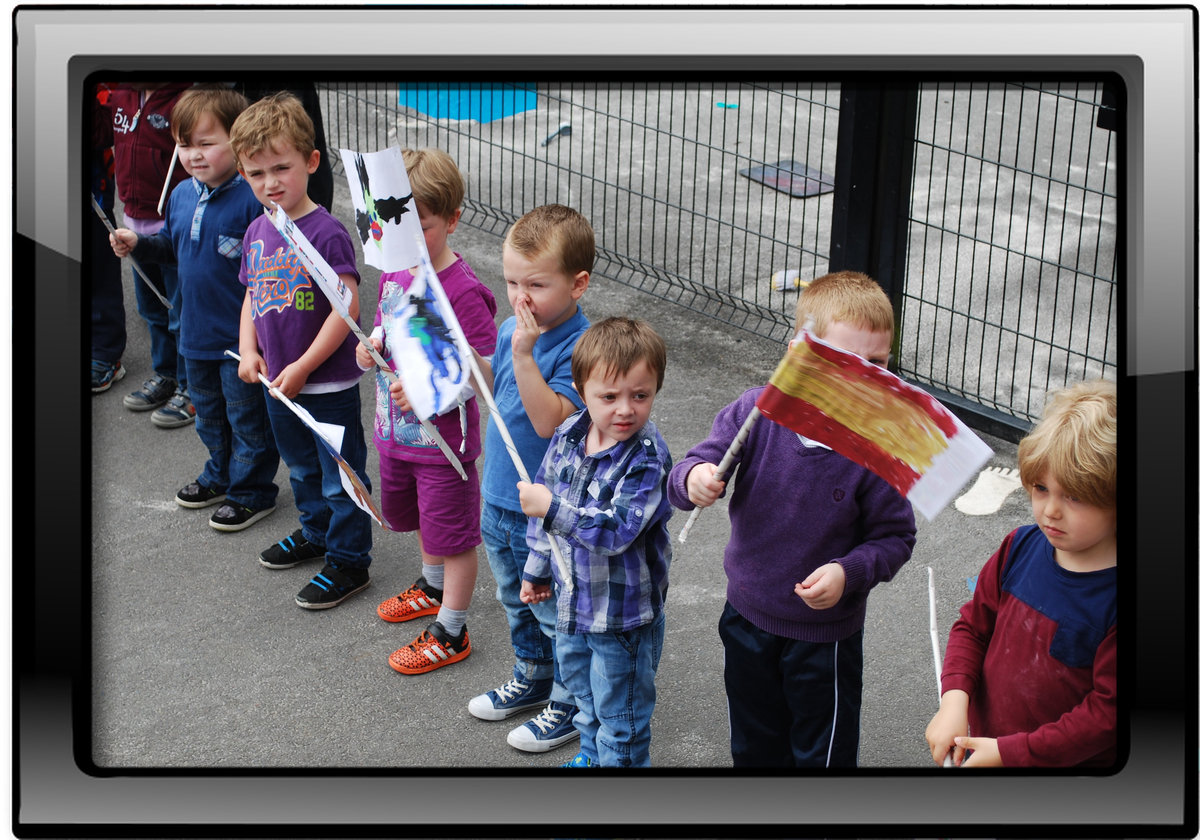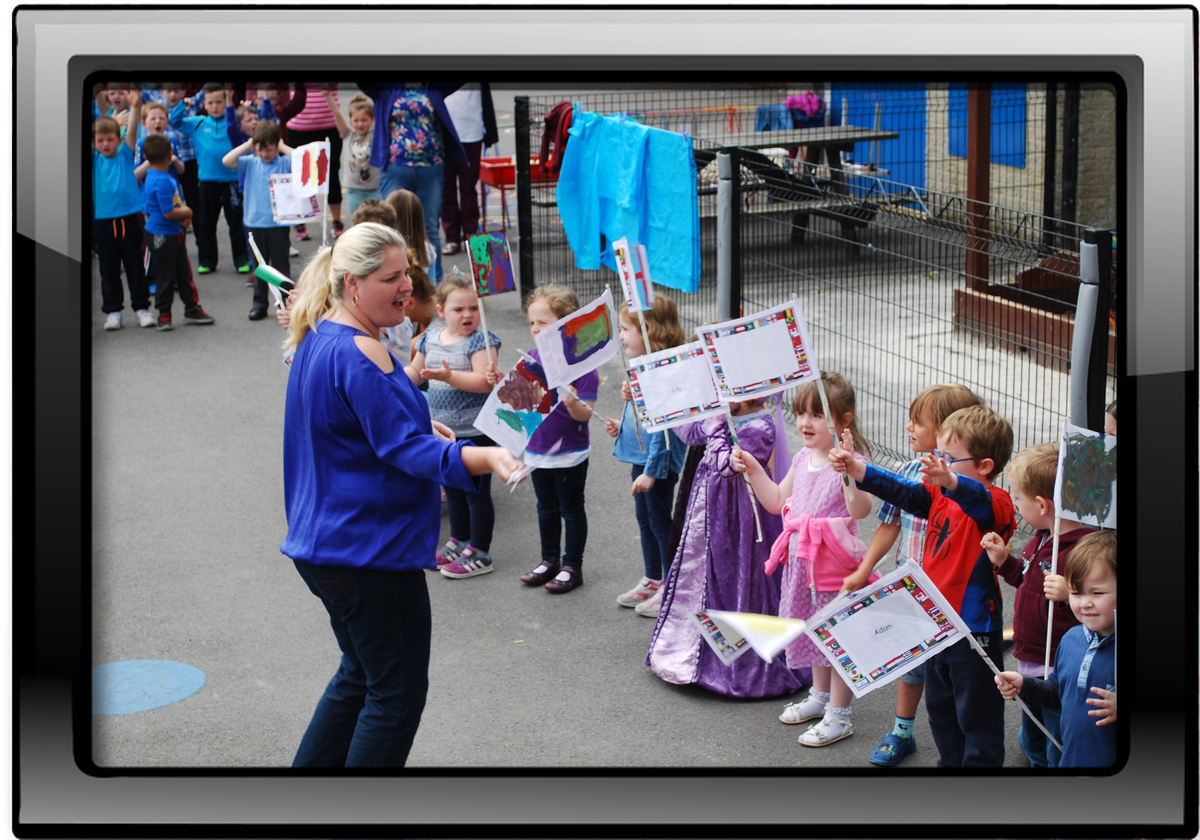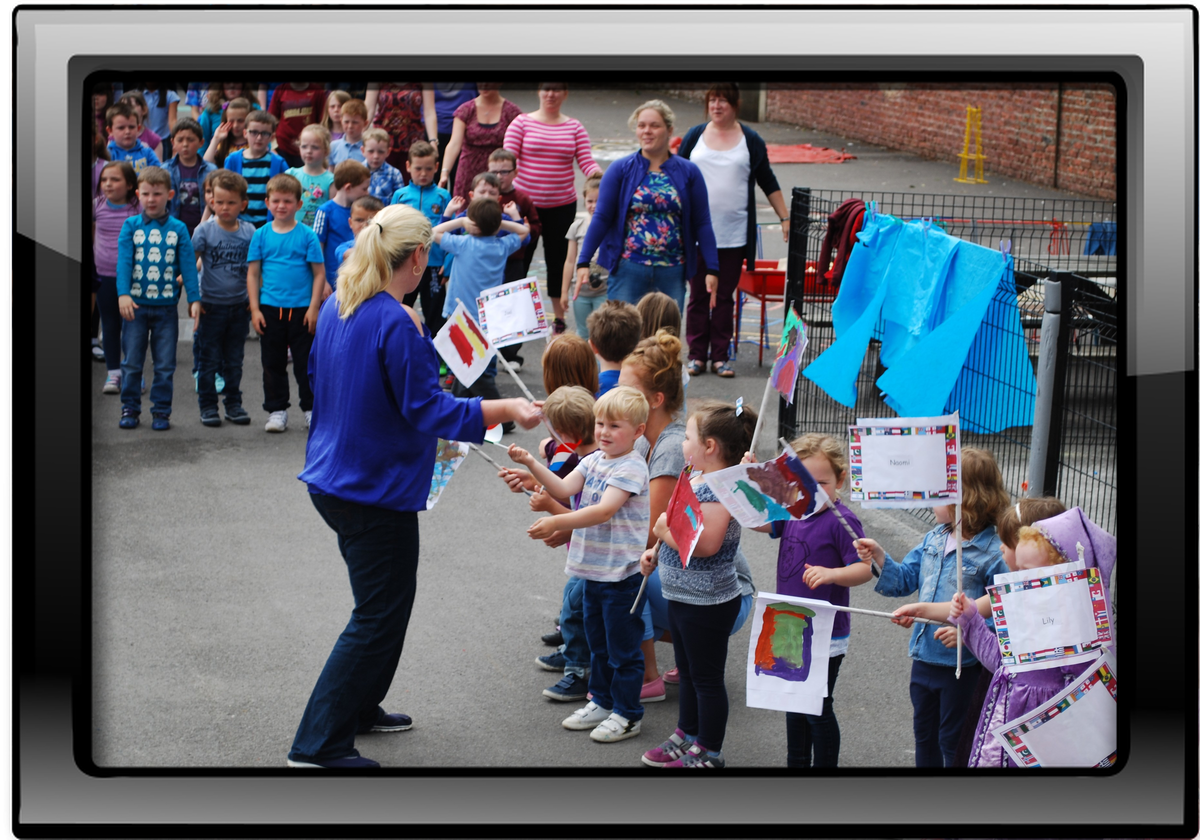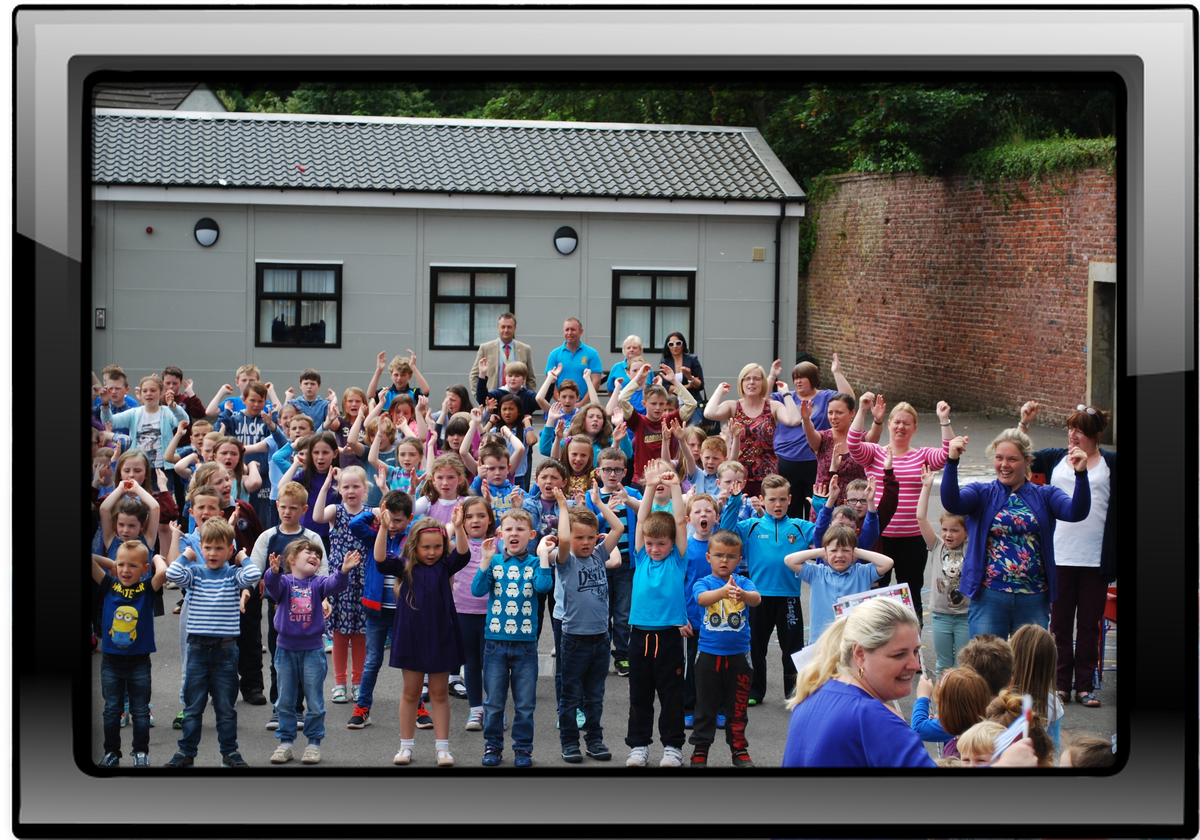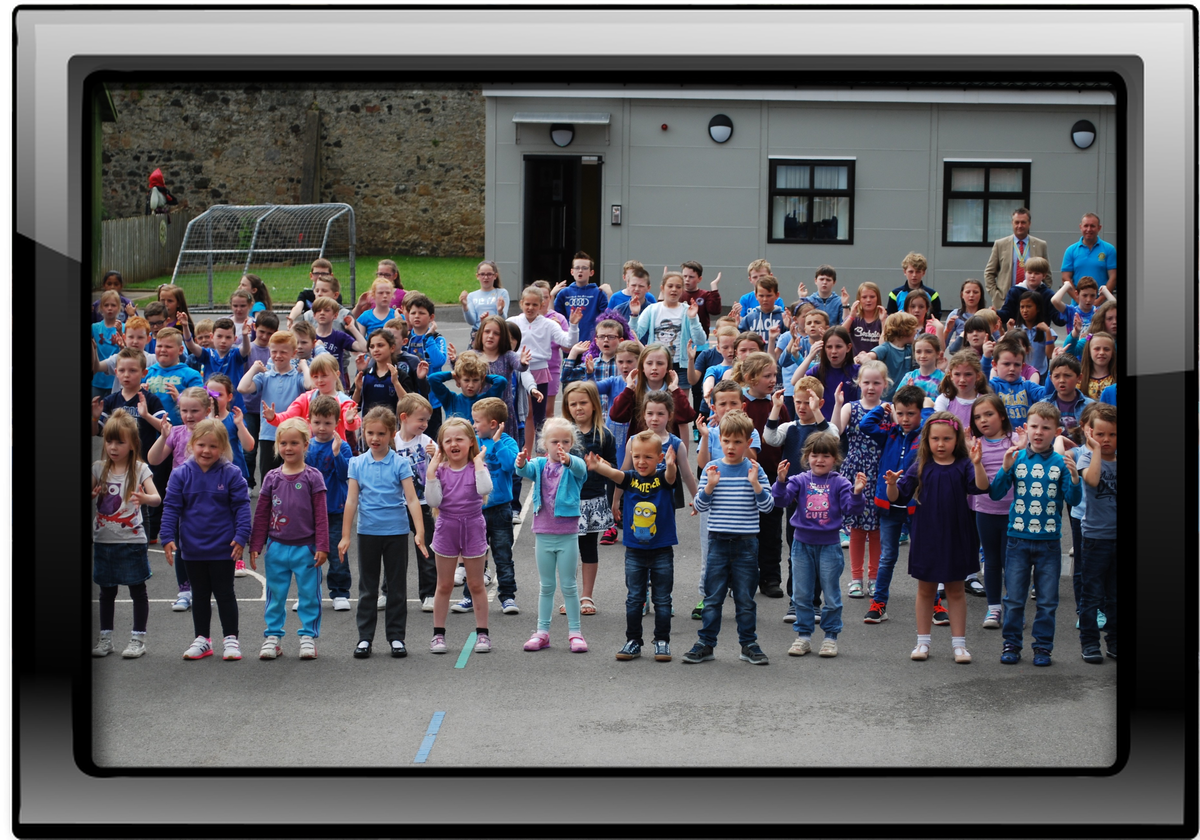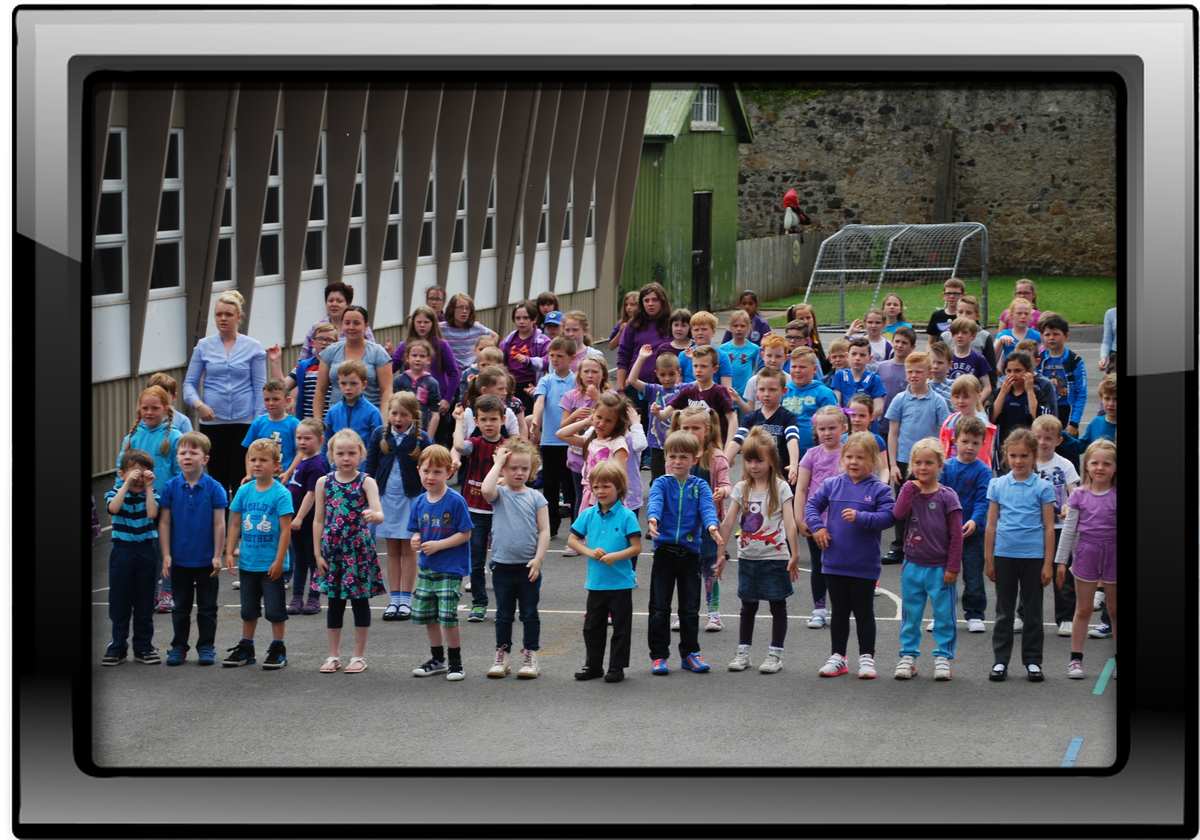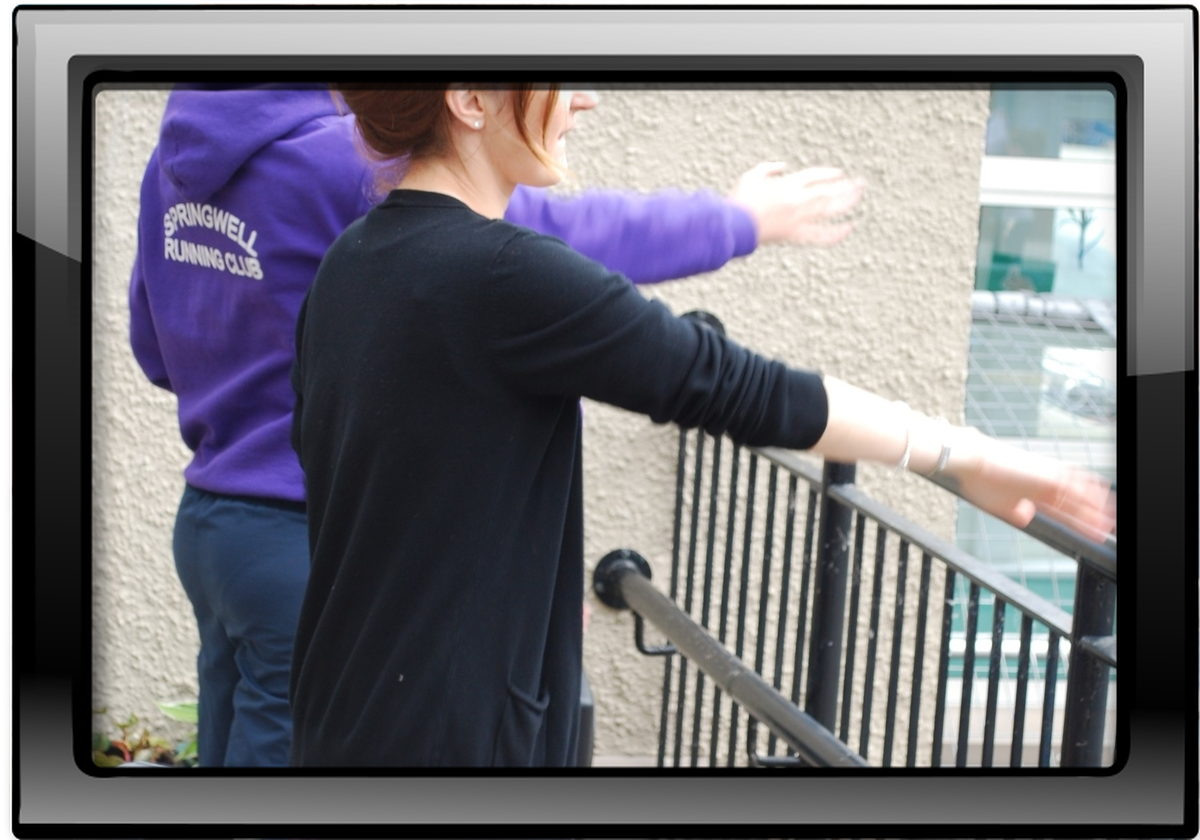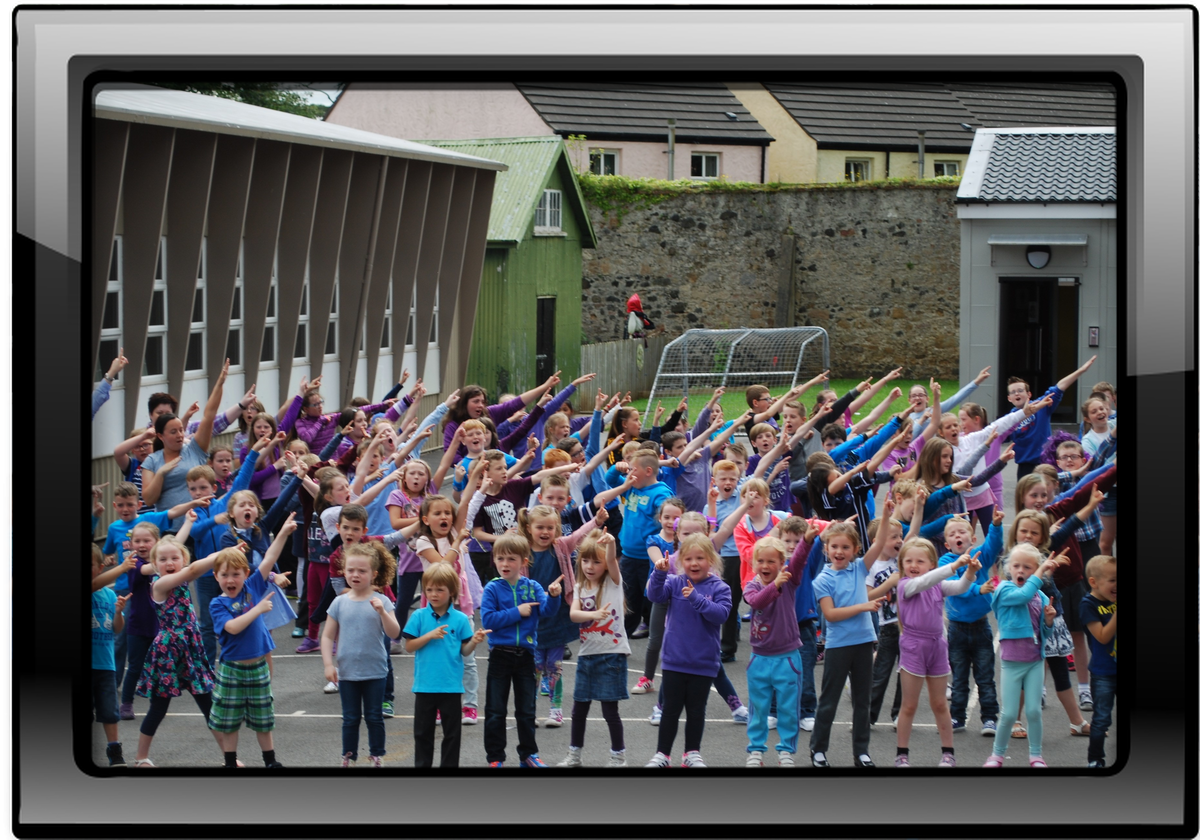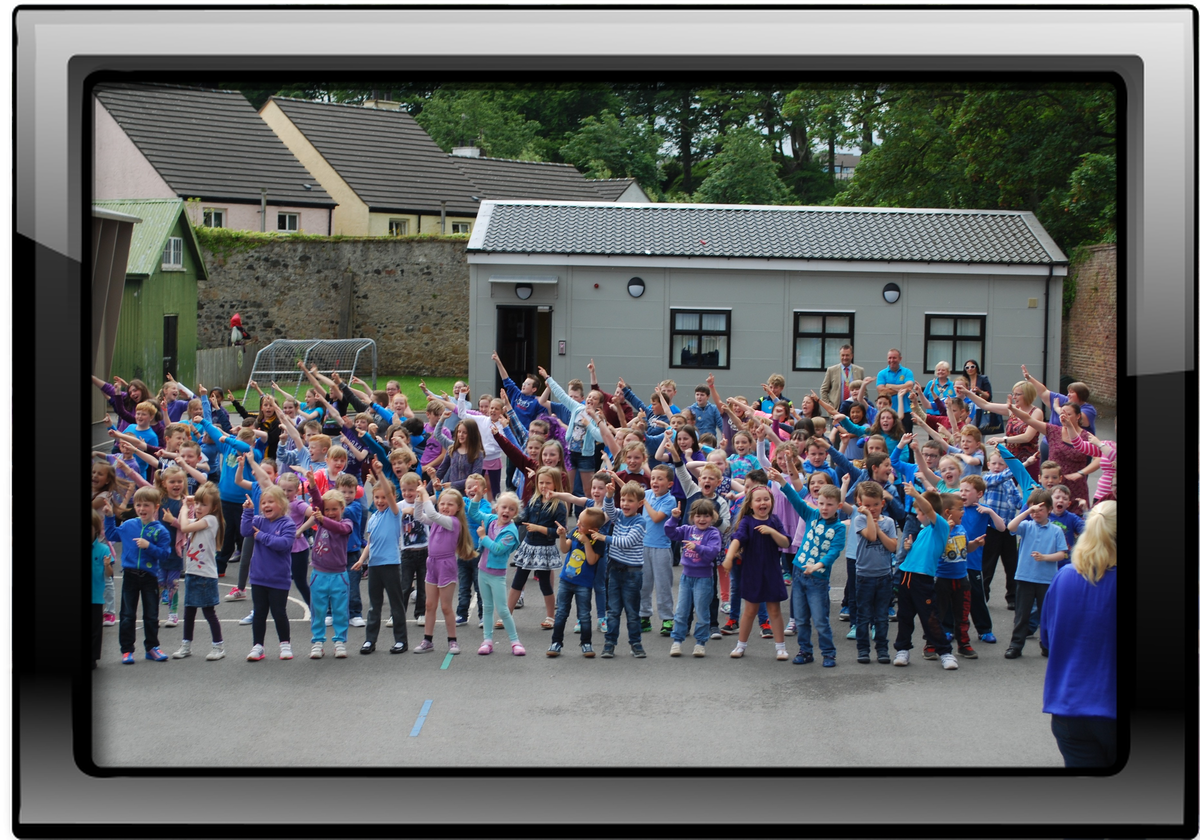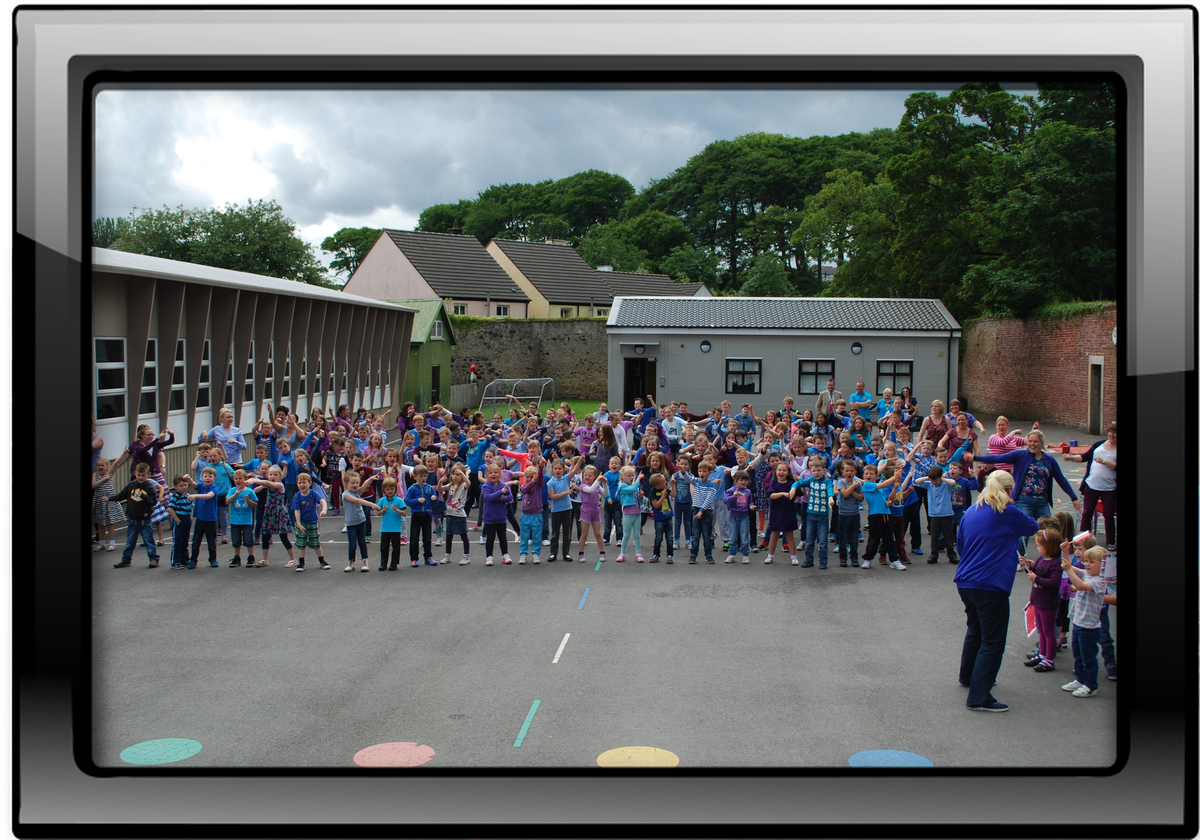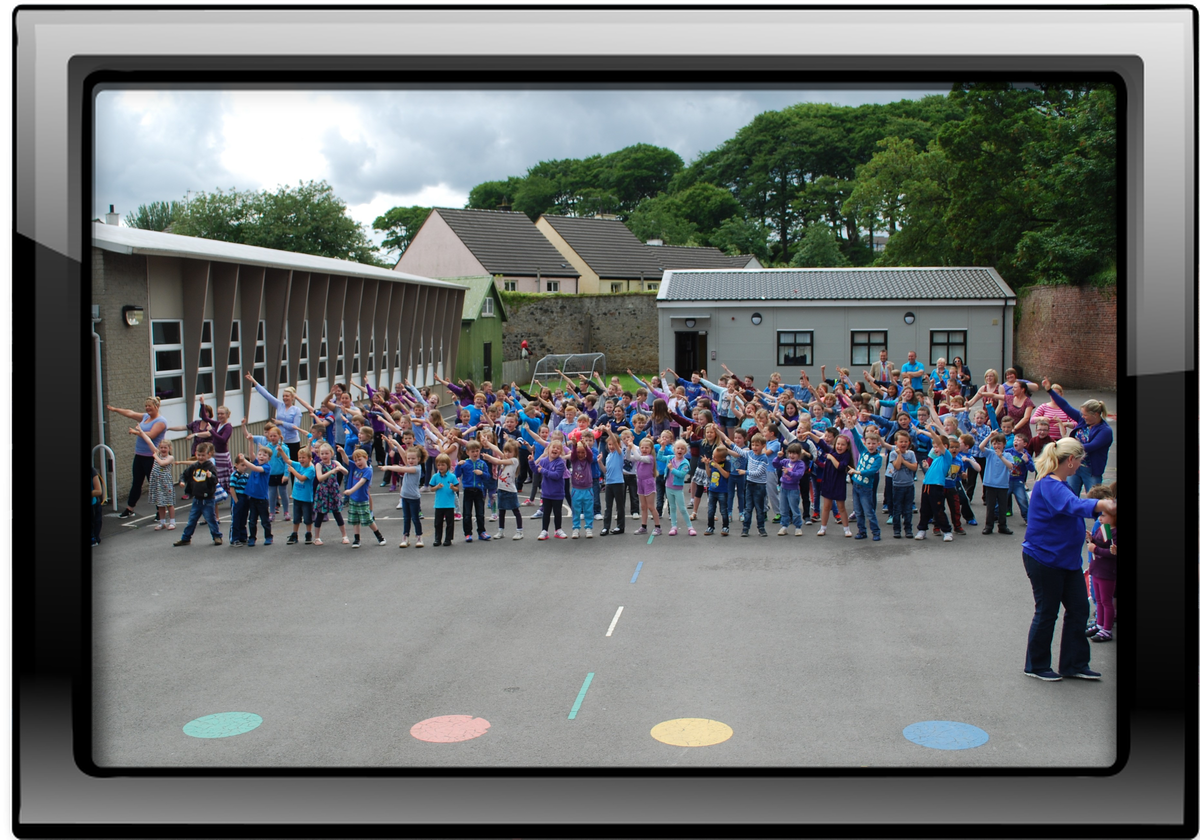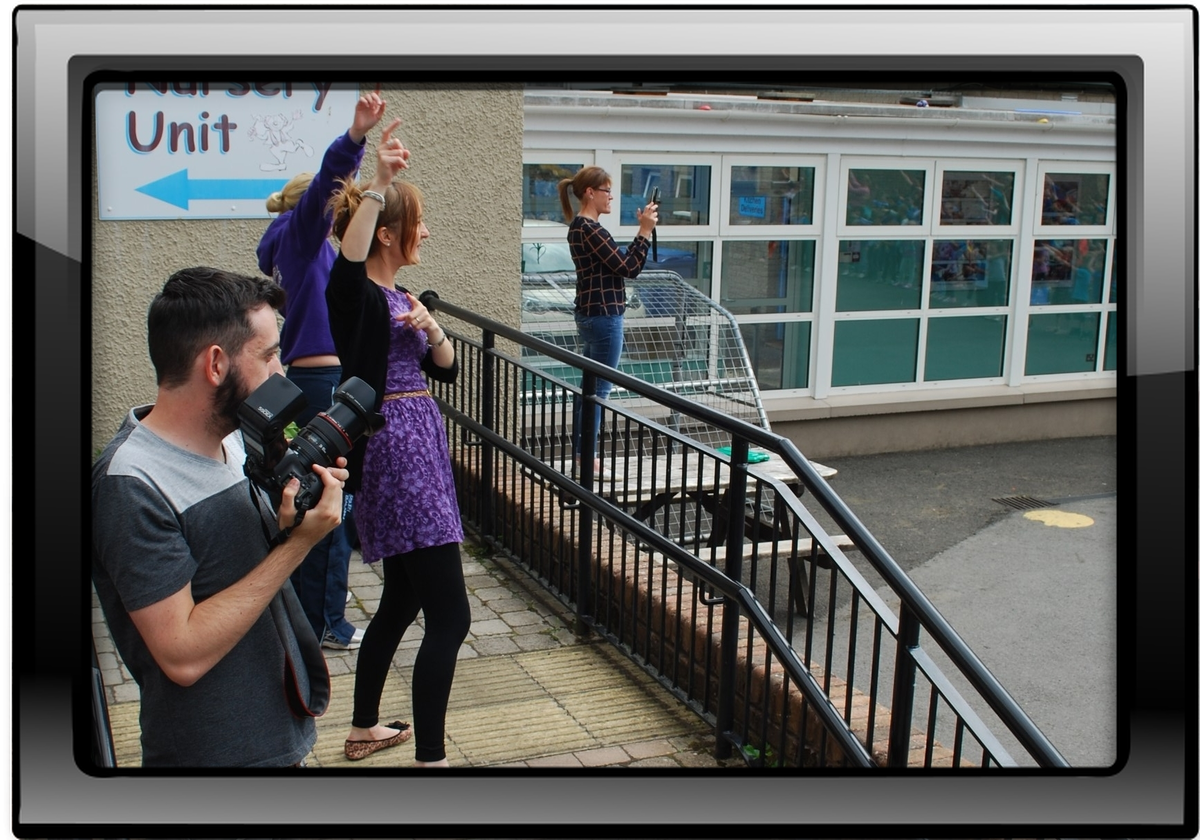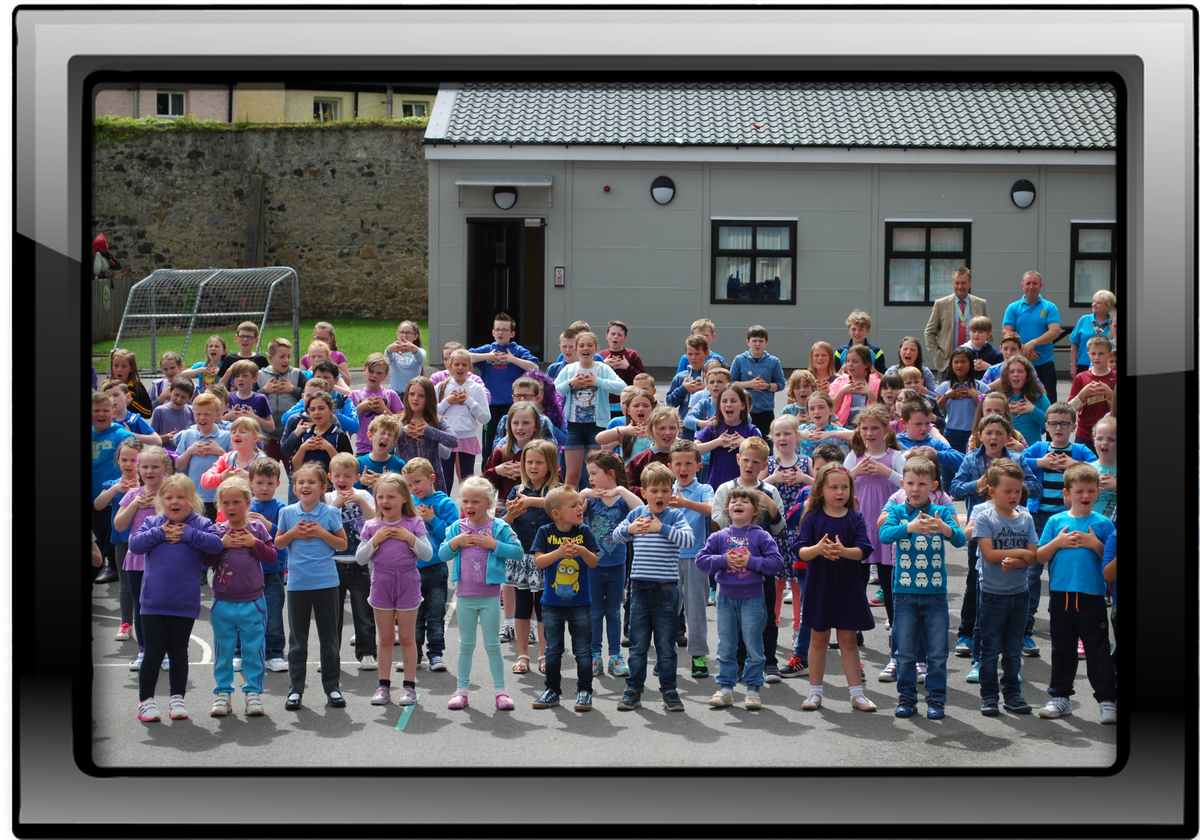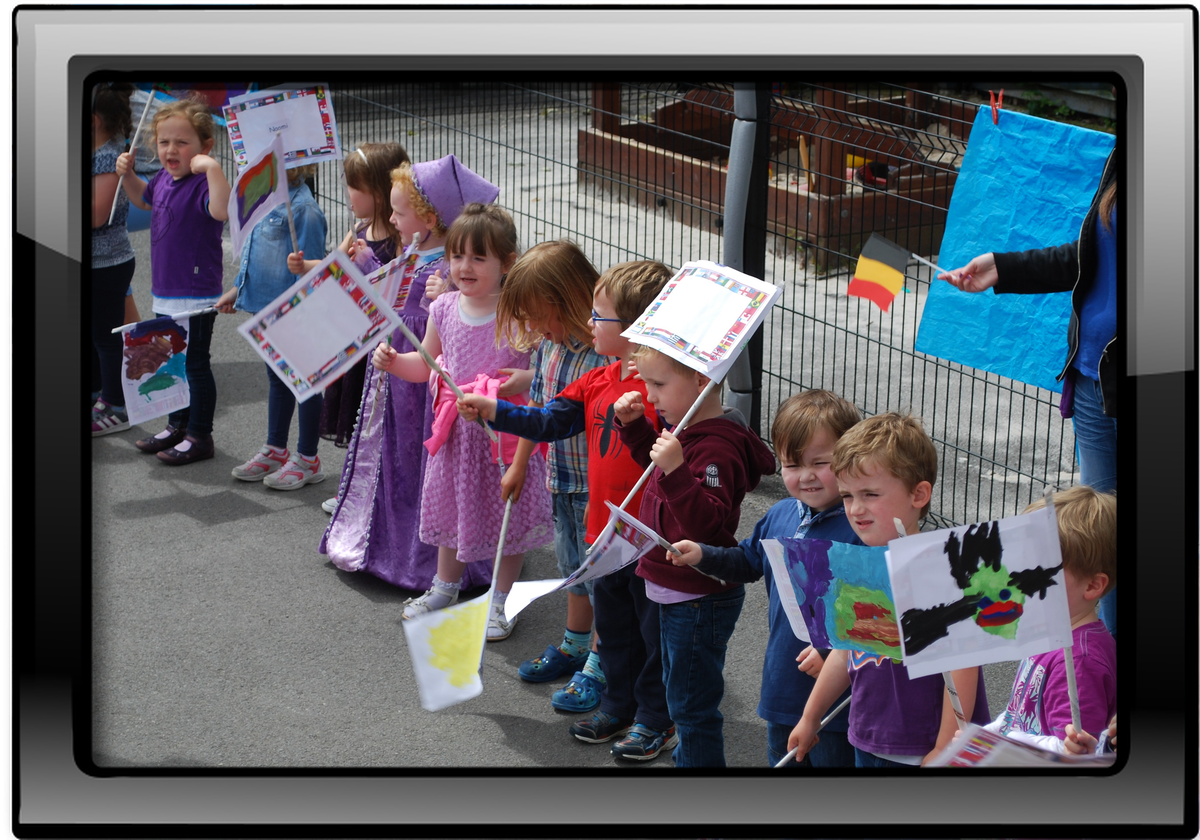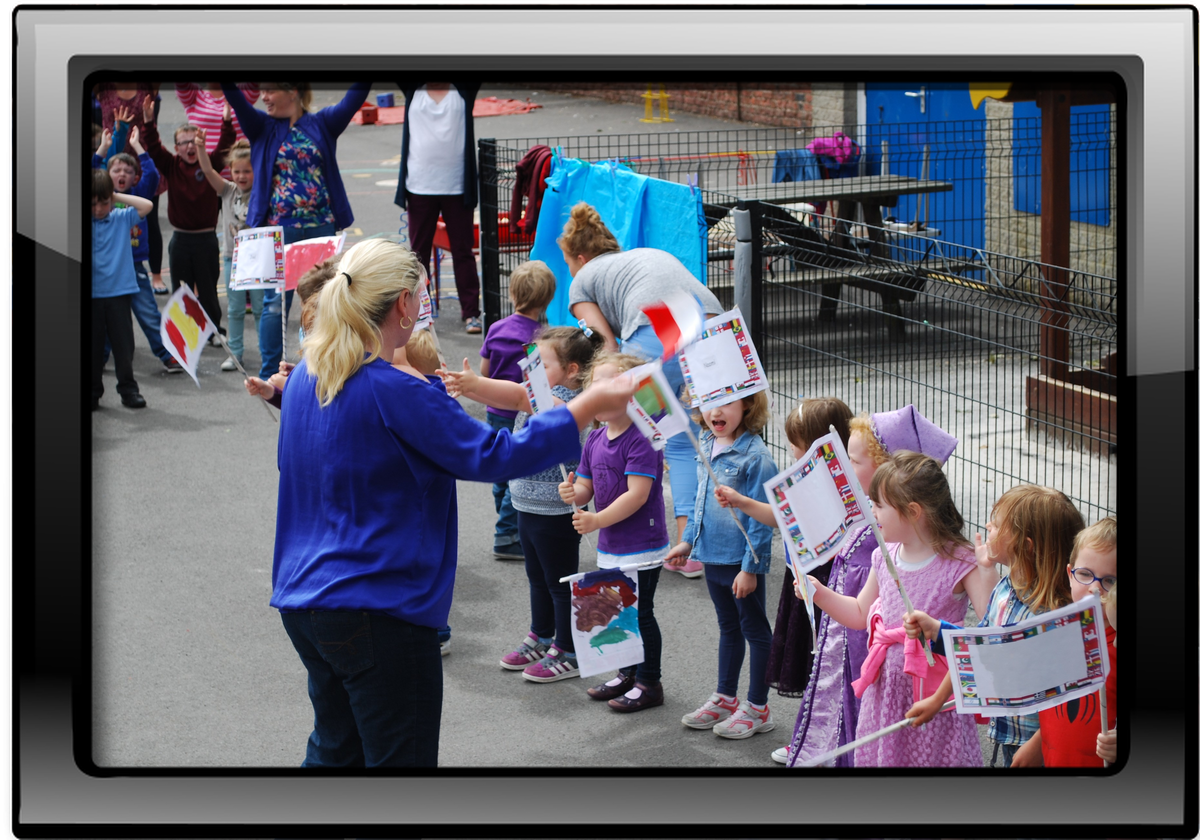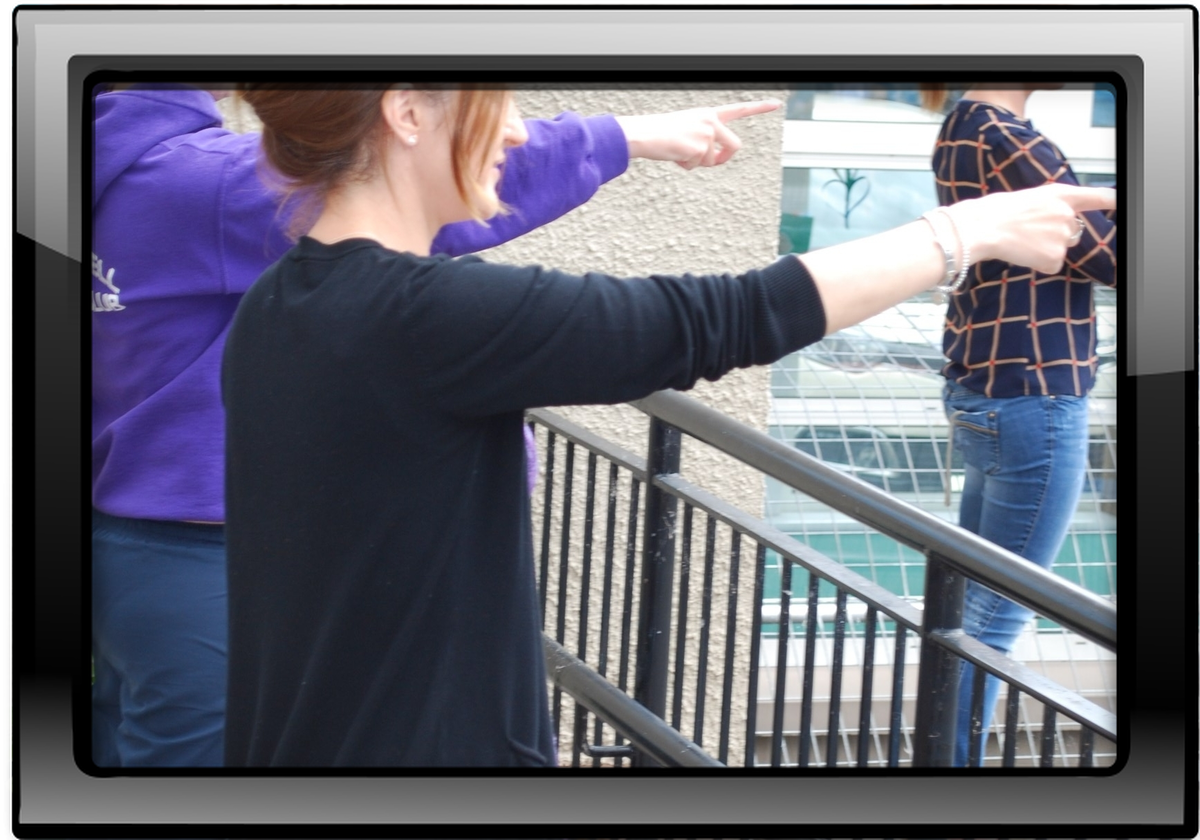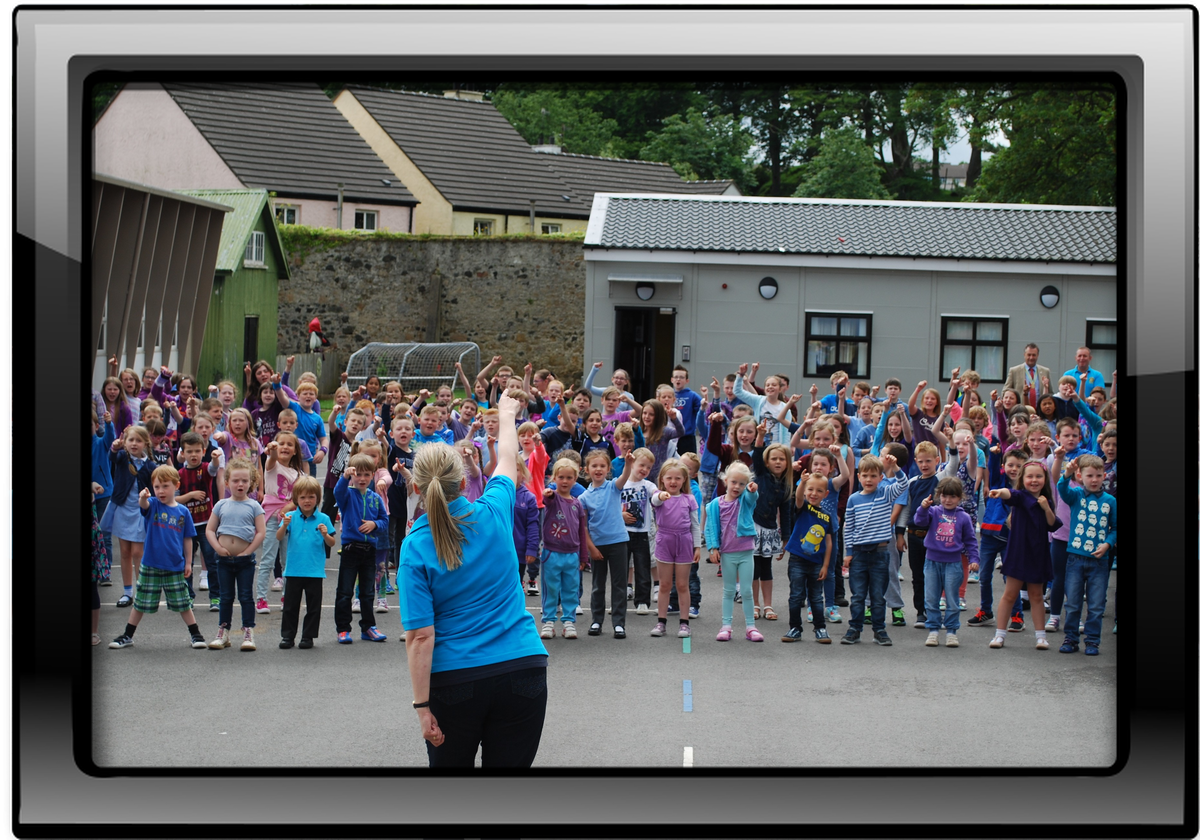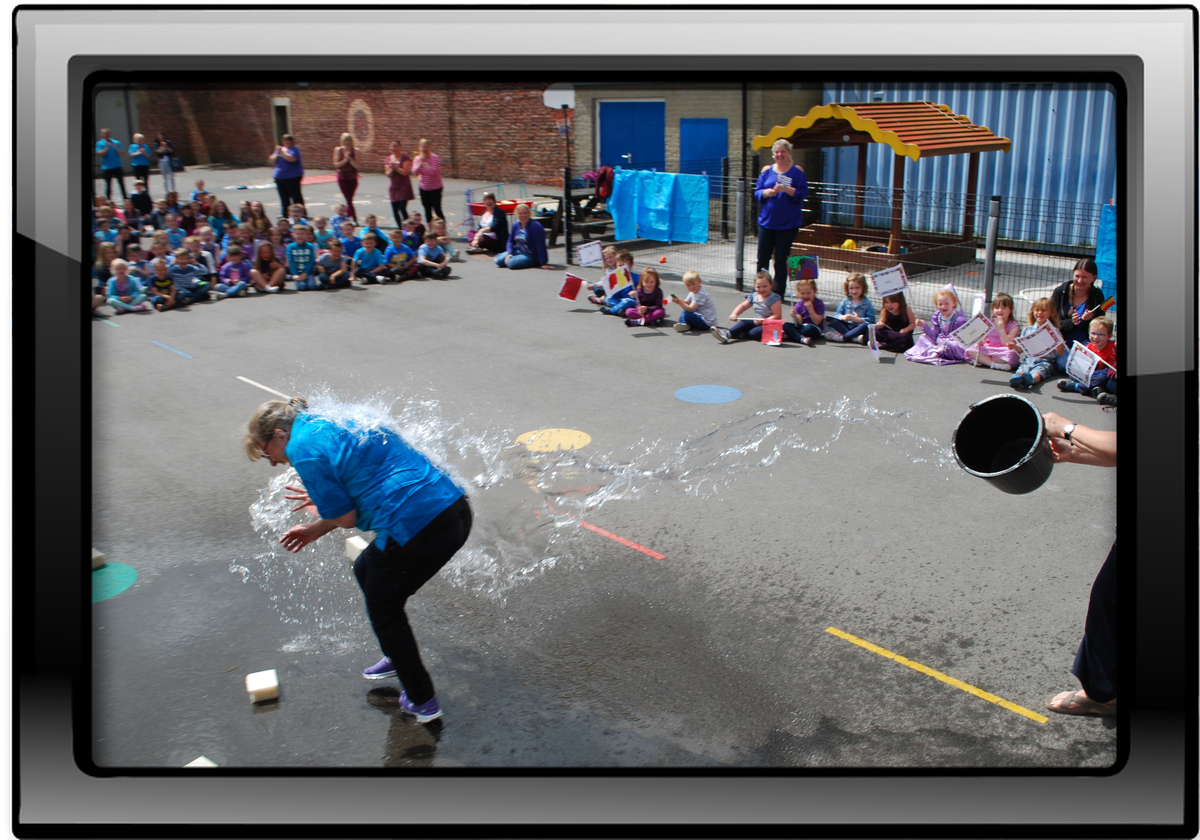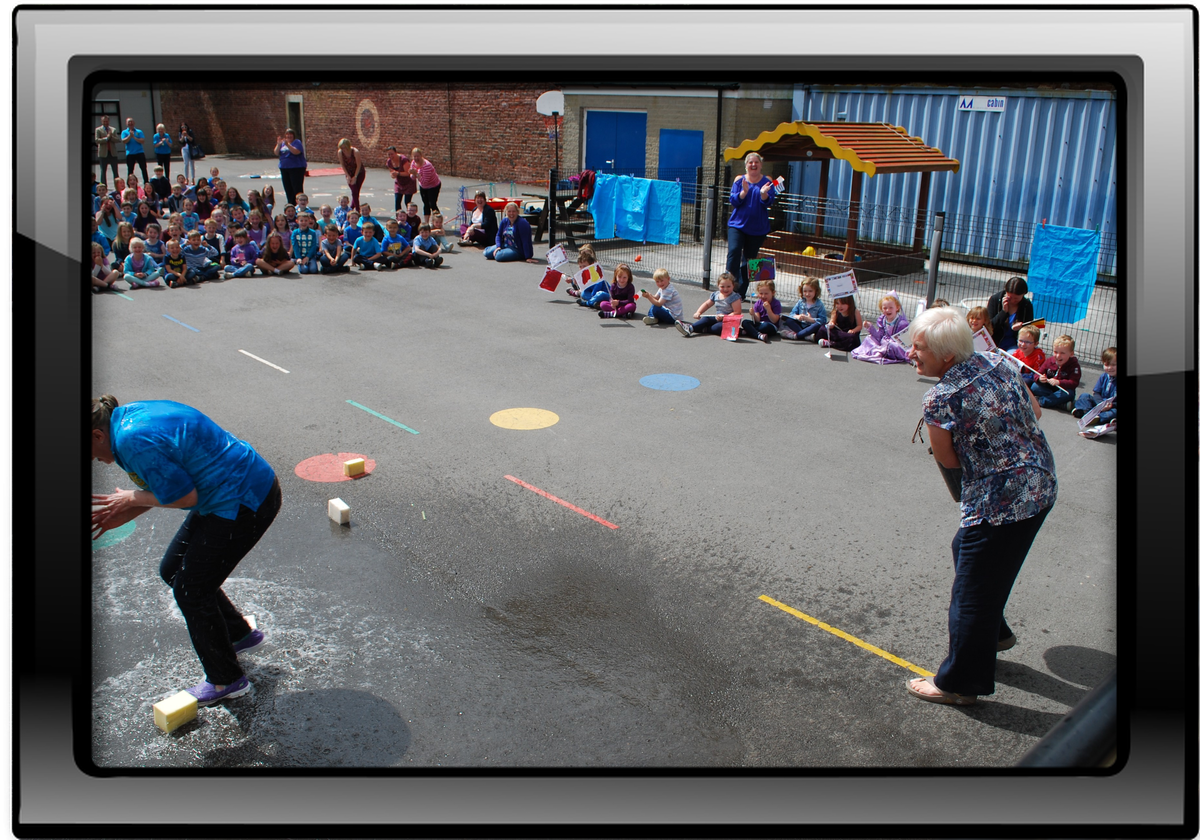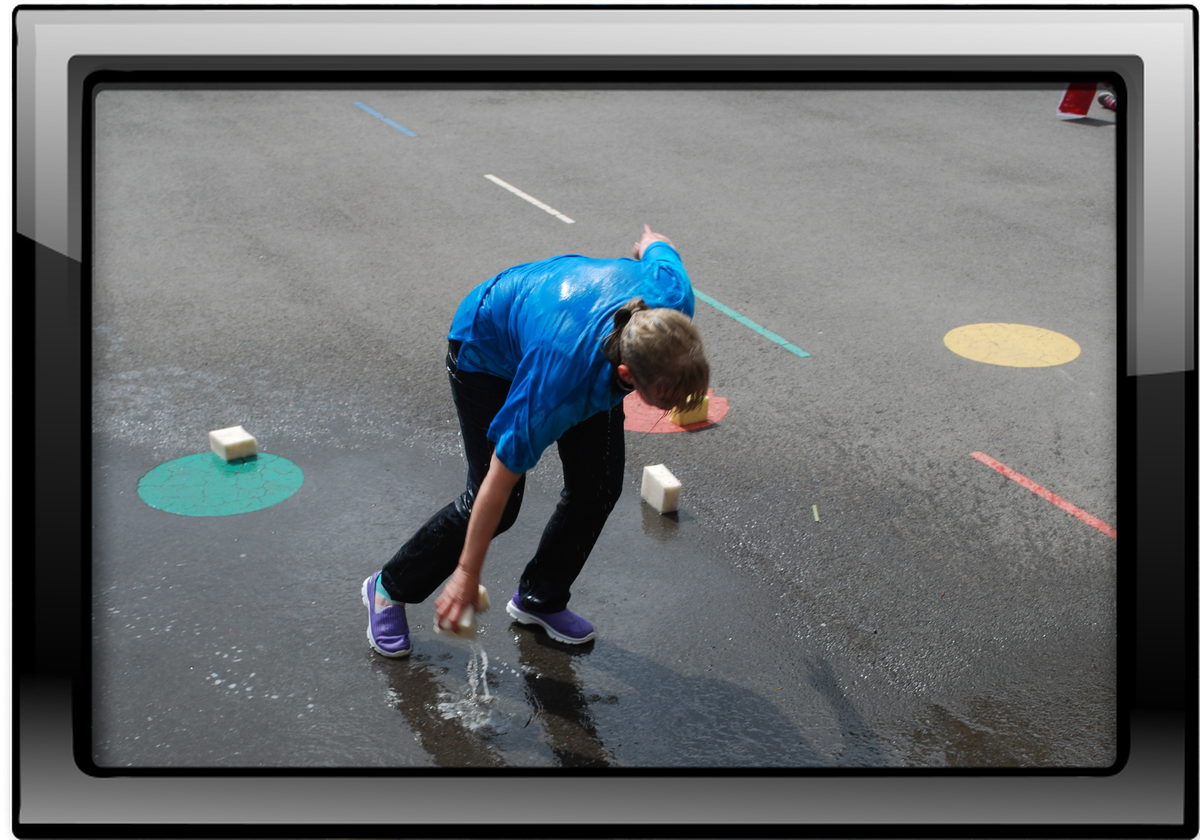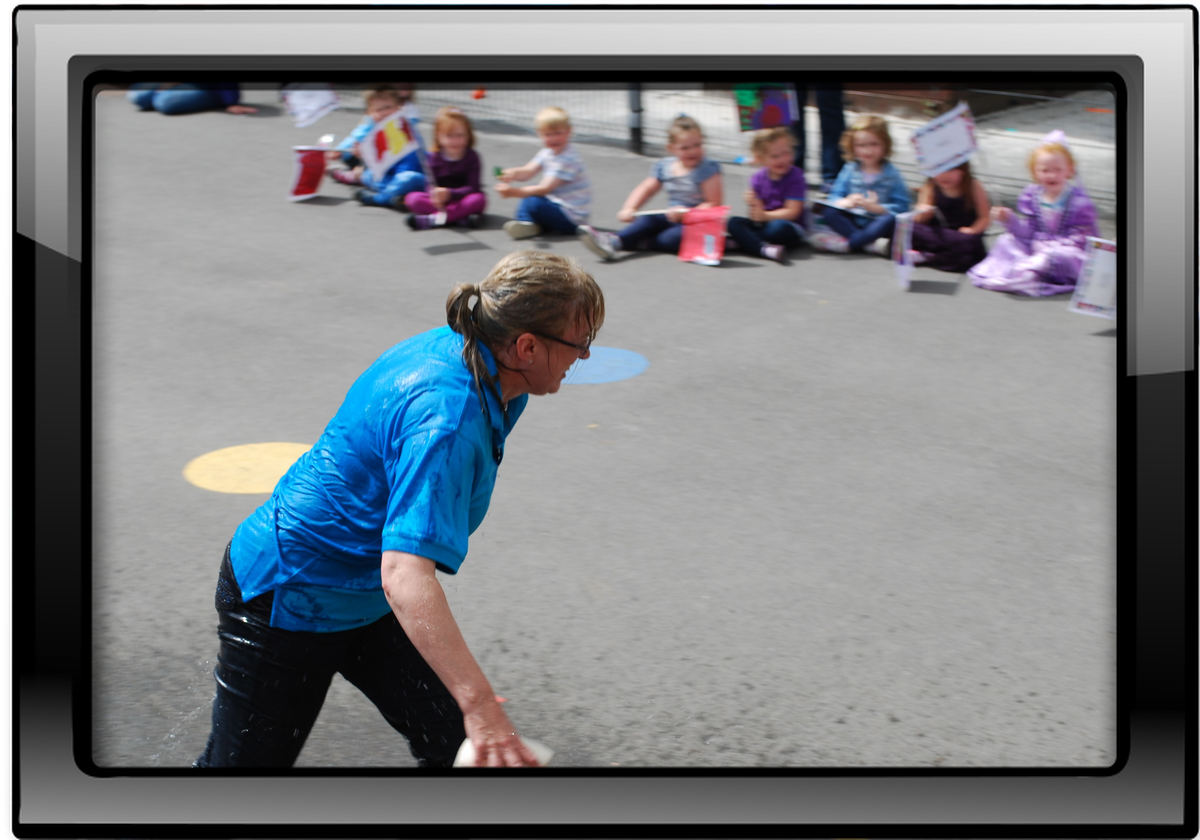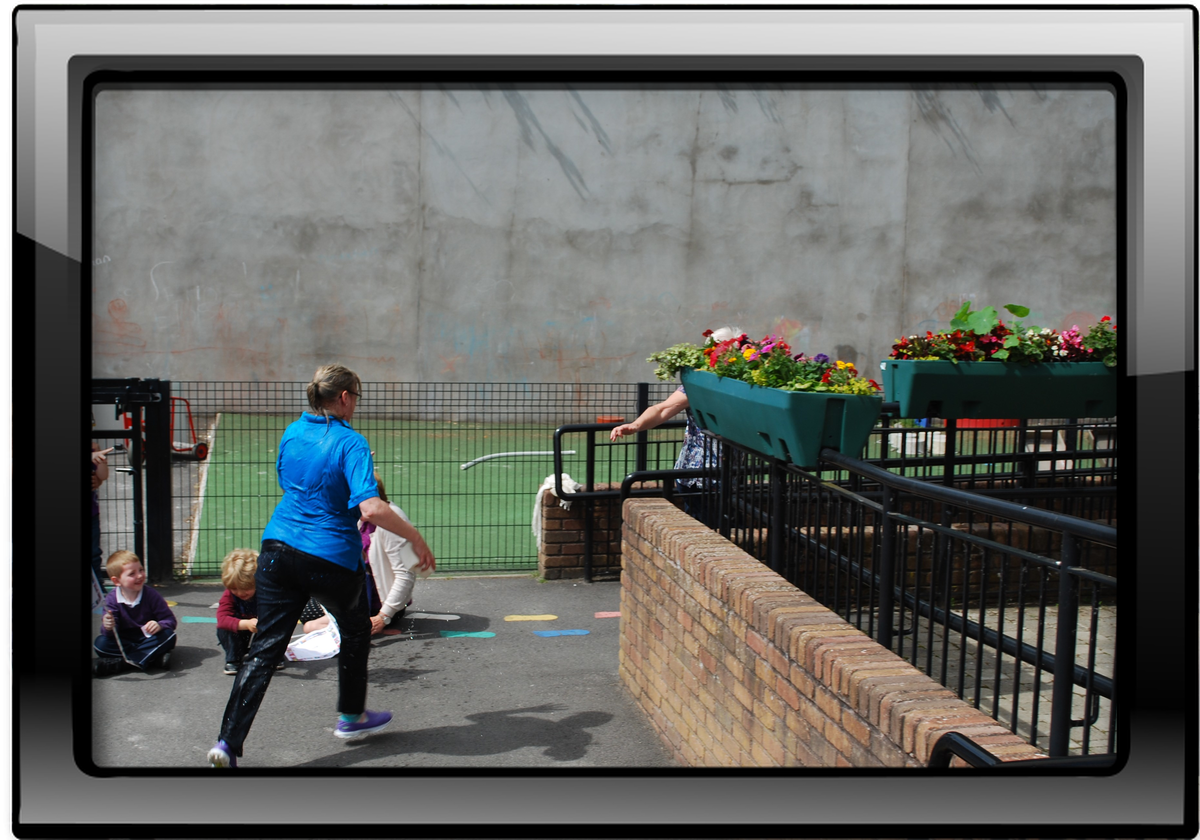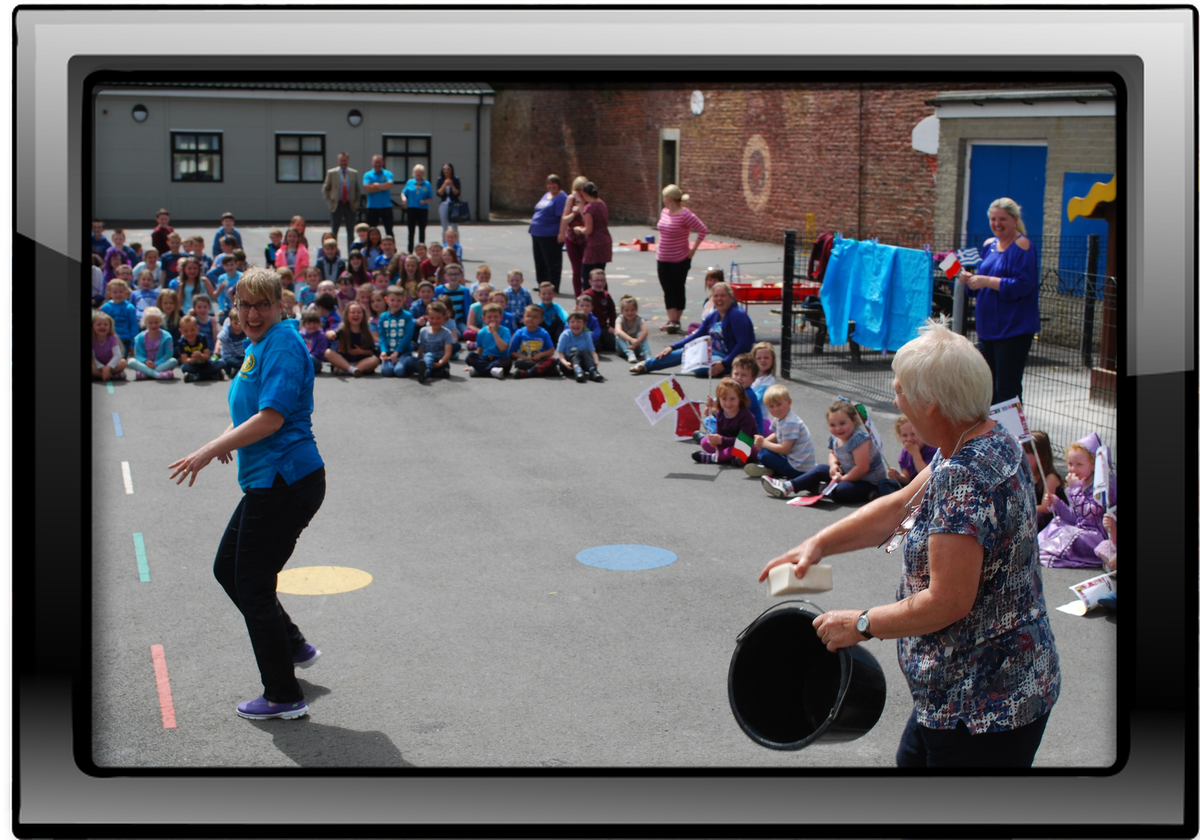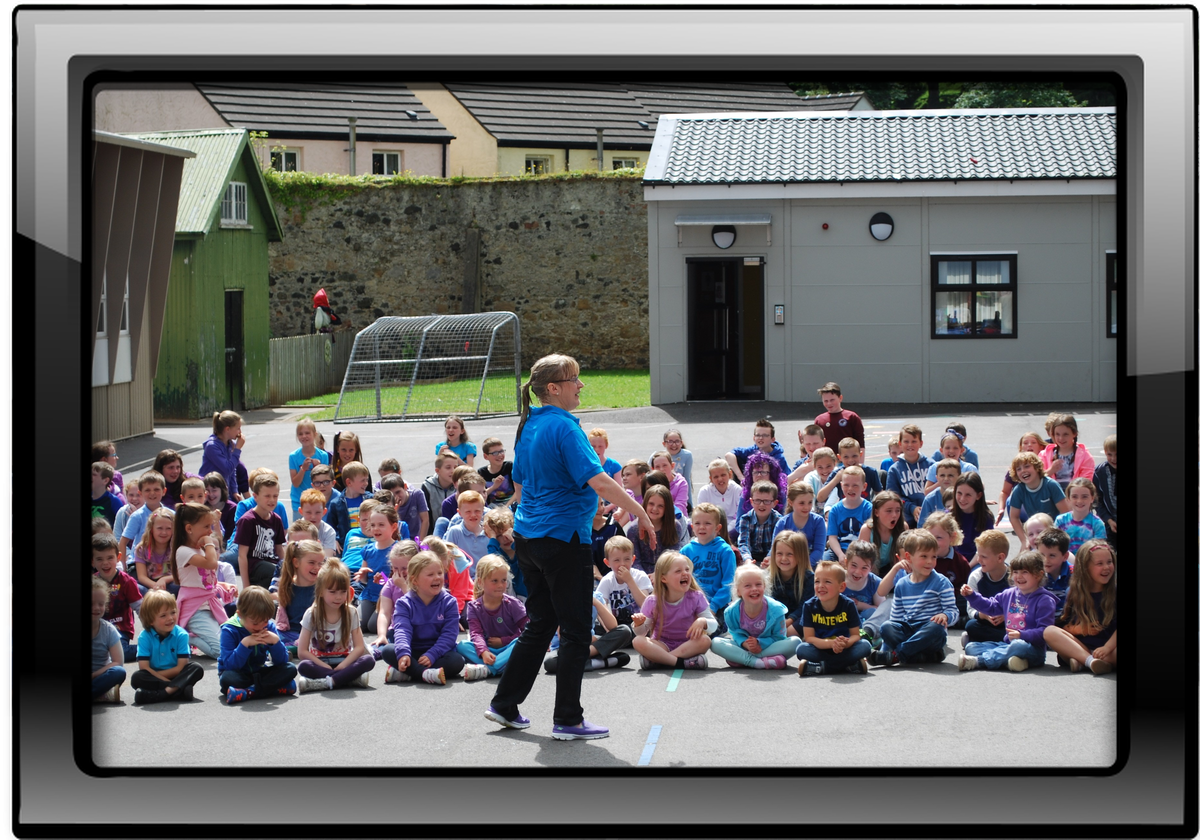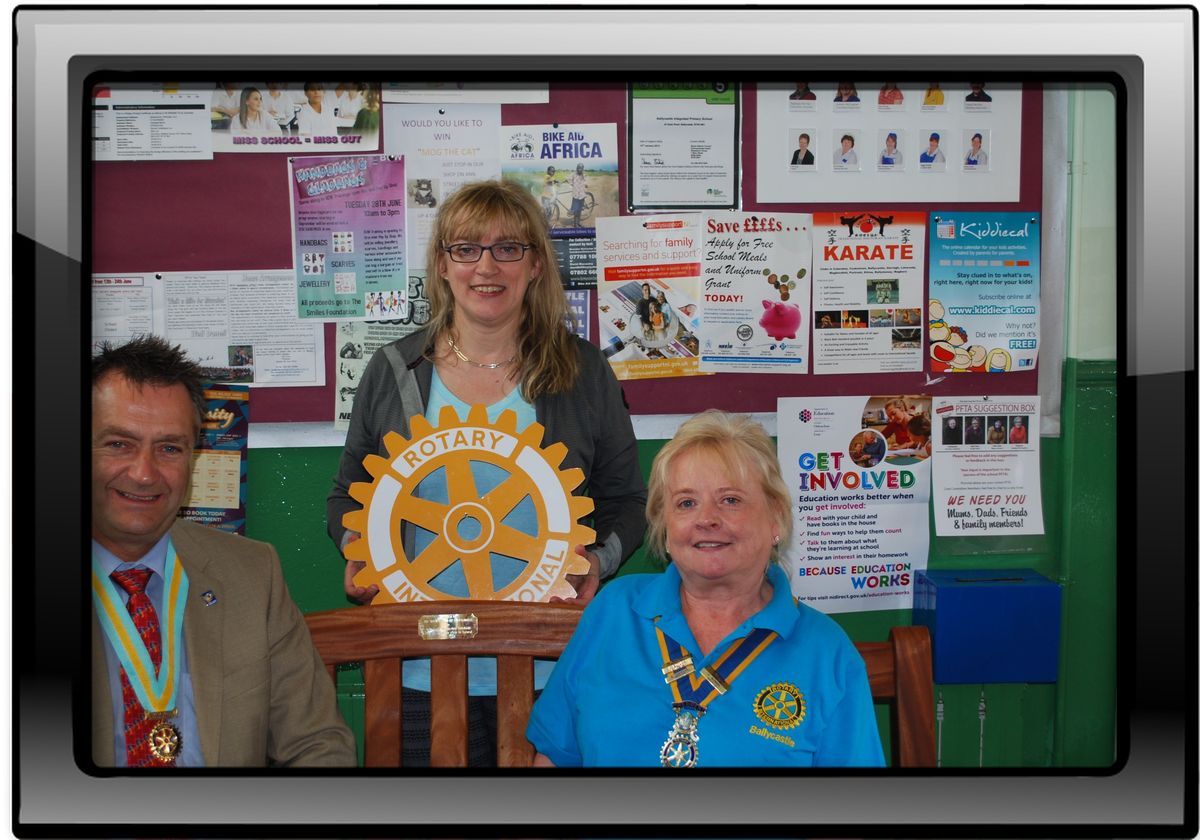 Please keep scrolling down for more information and click on graphics. There is a lot to see!
Quick Links: -
Please click icon for more Eco Schools NI information and check out our own environmentally aware activities here!
Guidance for parents about concussion available on the Dept Education website
Keep your children safe online
Miss School-Miss Out.
School Attendance Matters - A Parent's Guide
Admissions information (click on schoolbag)
Free School Meals information
Family Support and Advice
We are delighted to offer a wide range of Extended Schools Clubs
(Click watering can for pictures and information)
Every year we celebrate our children's dramatic skills.
Please keep an eye out for ticket/rehearsal/performance details.
School Photos - PTFA Christmas Draw 2015, courses, training etc
ACCELERATED READING - HOME CONNECT
To access your Home Connect, click on the link and enter your username and password.
https://Ukhosted20.renlearn.co.uk/2235524/homeconnect