Break Tuck Shop
Break Tuck Shop
15 April 2018 (by ballycastle)
The children are loving the variety of items on offer at break in our Tuck Shop!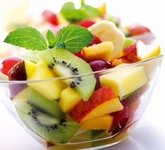 From tomorrow Monday 17 April we will be extending the range of items available as follows:
Toast, pancakes and apples will be available everyday.
Tuesdays: easy peel oranges
Wednesdays: bananas
Thursdays: melon wedges
Fridays: Fruit Salad Pots containing apples, oranges, bananas, melon & cut grapes along with a little apple juice. We will not be offering strawberries, however we may offer blueberries, raspberries, kiwi, peaches or pears as part of the salad from time to time.