Catriona Donnelly from Lagan construction came to our school to speak to us in a special assembly about the road works happening on the Quay Road.
We learnt that the men were laying water pipes and how to stay safe when work men are about. She taught us about "Safety Sam" - all the letters in his name stood for something to do with staying safe, for example accidents, slips and trips and manholes to name a few!
We even got a chance to dress up in some of the safety clothing! It was great fun!!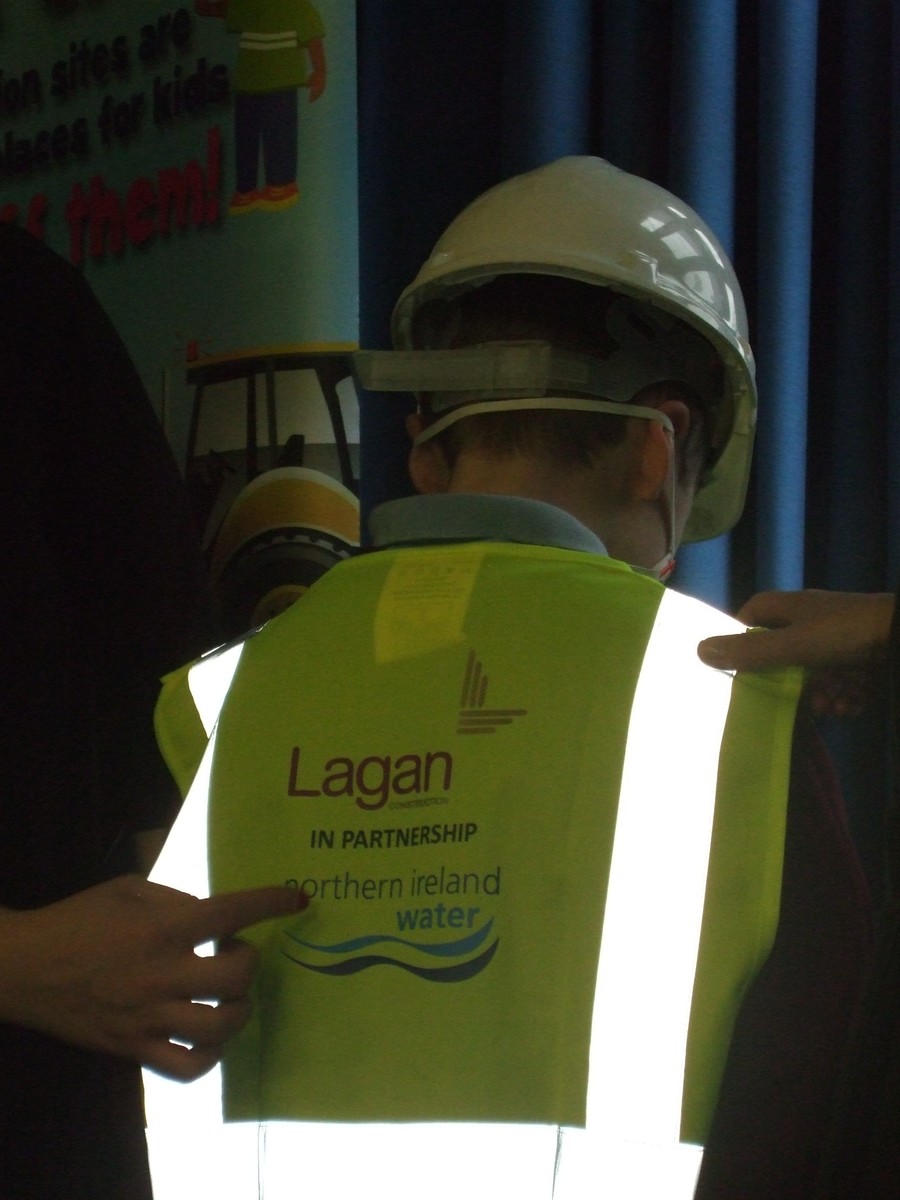 We know who these people work for!!!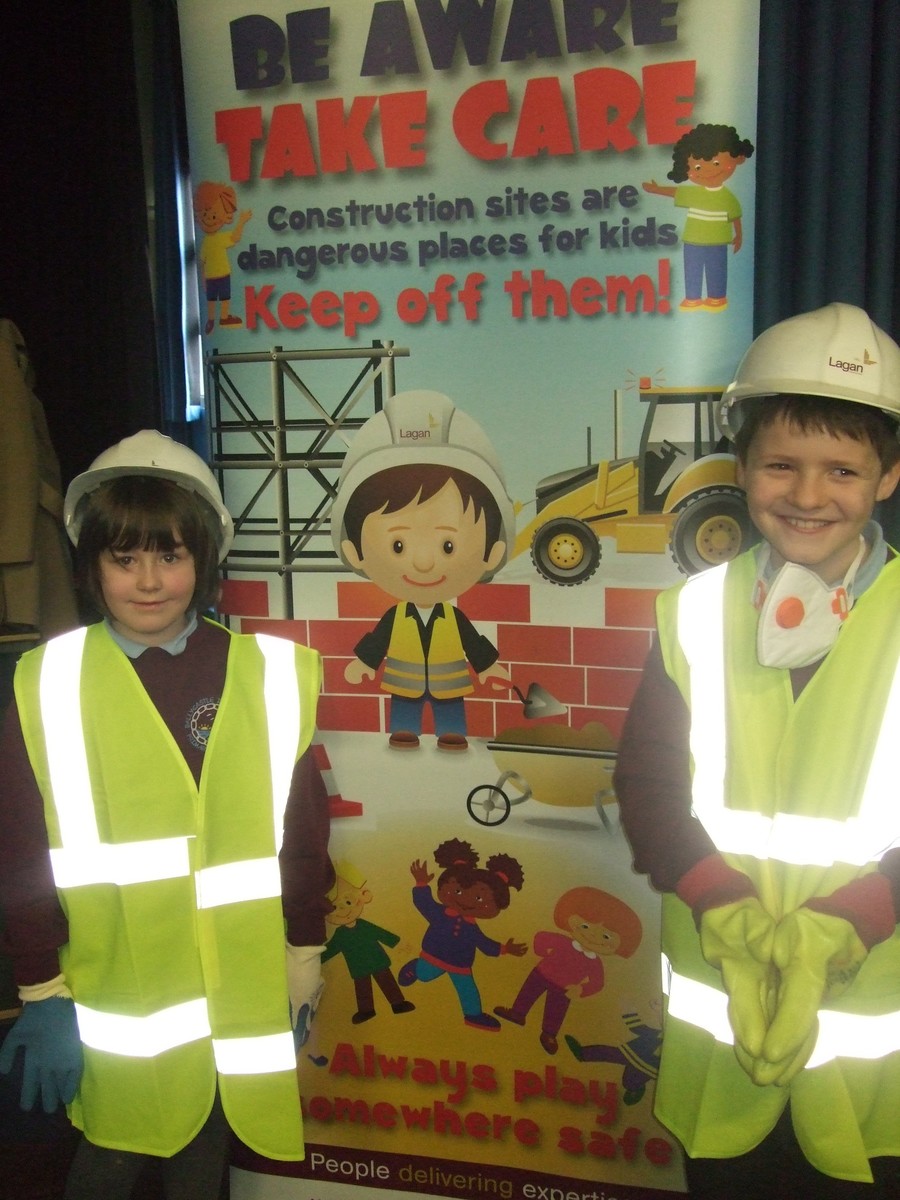 All dressed up and ready for work!!!!