Welcome to P6!
Here is a selection of what P6 have been up to this term....
Archaeological Dig
P6 were lucky enough to take part in an Archaeological Dig outside Cushendall. They had to search for evidence about life in an old farm house and we were very lucky to get some great clues. They took measurements to make scale drawings and dug for artefacts it was great fun to take a step back in time.
Danceathon
P6 had great fun at the charity Danceathon. They had to get up and dance whenever they heard music, it was in the playground, in the new land and even in the middle of work!!
Remembrance Day
In connection to our work on Remembrance Day some of P6 were able to trace some of their relatives who had fought in WW1 or WW2.
Swimming
P6 have been swimming this term in the Joey Dunlop Leisure Centre, they have all improved and had lots of fun!!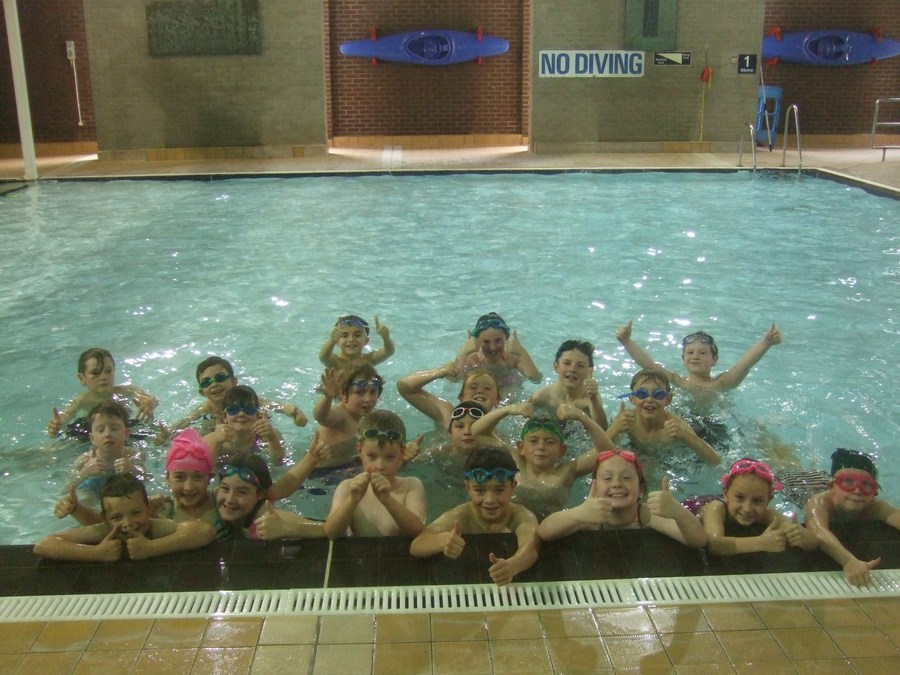 Jamison's Potato Farm
P6 were lucky enough to get a visit to Jamison's potato farm in connection to their Irish Famine Project. They were able to see the machinery used to plant and spray the potatoes, how they are harvested, where they are sorted and how they are stored. They even had to do some work and dig some potatoes for themselves, which they were lucky enough to take home and eat, and they were delicious!!! It was a great day out!!